I weigh my mice every Wednesday and today when I weighted Willow (hasnt lost weight) I noticed her hair was uneven. My first thought was barbering hut then i pushed her fur back and a scab came of the bald spot. She has been housed with 3 other female mice for the last month but i have her separated. None of her sisters have any hair issues. In the pictures her hair looks funny because i pushed it out of the way for pictures but it doesnt usually look like that. Sorry for the bad pictures it was really hard to keep her still. Theres 2 different spots on each side of her back.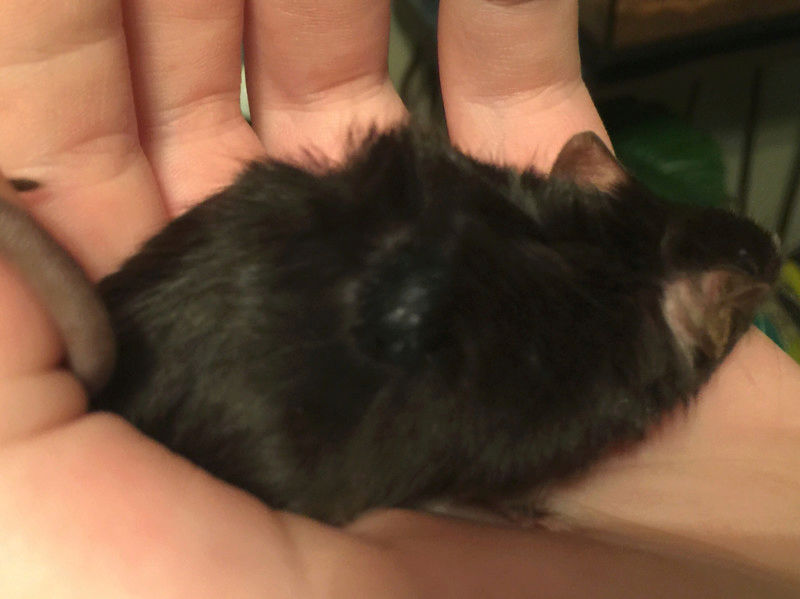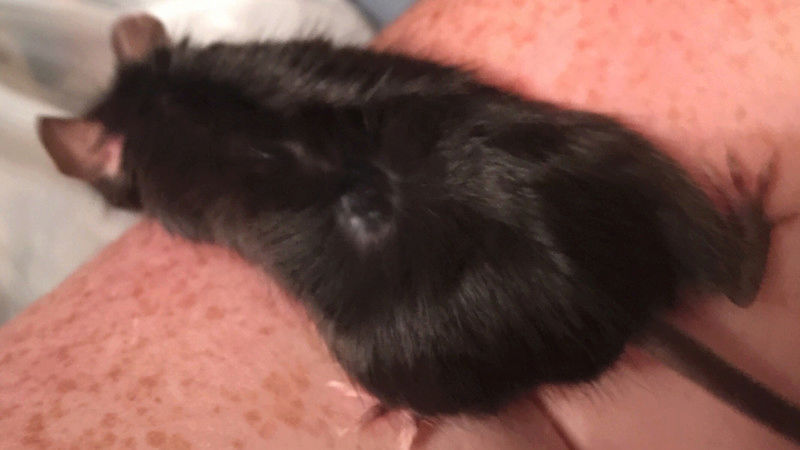 So im thinking this looks like ring worm? I have no mice vets in my area but i think someone here suggested atheletes foot cream? How does that work?

freckles24

New Member





Join date

: 2018-04-11


Posts

: 14




Whether a vet "specializes" in rodents or not, he/she should be able to recognize/diagnose ringworm, mites, or other dermatologic afflictions in a mouse. Maybe you can call about and locate one who is willing to give it a go; it seems that would be preferable to hoping for us to give you an accurate diagnosis (and a reliable treatment regimen) through our computer screens.

If it is ringworm, any other mousies that have shared the same habitat with Willow may also be affected, although not showing symptoms, and may need treatment. Plus, you will need to know what precautions you need to take in handling the "outbreak" to avoid transferring the fungus to other places you don't want it. Best to know what it is for sure.
_________________
Zephyr
Coco
Bobby
Noche
Paiva
April
I loved you so / I still do / I always will / 'Twas Heaven here with you.

MerciToujoursMaPetiteBoop

Sr Member





Join date

: 2017-10-18


Posts

: 378






Update for anyone reading this later who has a mouse with the same things:

I've been treating her every night with tea tree oil (very diluted) and her hair on those spots is fuzzy and growing. The spots never got 'bad' it was just like spots with no hair. I put her back in the main cage last night because I didn't want her to get lonely (again none of those 3 had symptoms). It almost looks like dark patches of skin like birth marks but I'll only be able to tell later when it grows out more. I'll try and add pictures later today.

freckles24

New Member





Join date

: 2018-04-11


Posts

: 14




---
Permissions in this forum:
You
cannot
reply to topics in this forum