Hello,

It rained heavily today where I live due to residue from Tropical Storm Bud, and I went out tonight to go see the frogs that were out, enjoying the 4-5 inch water in some of the backroads. I couldn't tell what I was seeing at first, but after rushing into the water, I realized there was a very small mouse in the water, gasping for air. I raced to take the mouse out of the water and down onto the dry land, but he wasn't moving, and I'm sure he was in a state of shock. I know little about mice, but I know they shouldn't be wet, and that hypothermia can be a risk from contact with water. This mouse is so tiny. I can't be certain that he's a baby, but I'm fairly sure of it. His eyes are open and he has some fur, but he doesn't look fully developed. I've put him in a small plastic carrier overnight, just until I can get something more suitable. He's in there with some hamster bedding, some cut up squares of towel, a tissue box and some tissues, and a little bit of hamster seed. I'm completely inexperienced with mice, or how I should handle this situation. Please help, as soon as possible.

kylie_ryan

New Member





Join date

: 2018-06-17


Posts

: 4



Here I come, running to the rescue ten hours after you place your call for help.  Some mouse paramedic I'd make ...

First, I hope this response is not too late.  The "Emergency Care" category of this site, where you posted this message, is full of good information for helping you with the basics in this situation.  It provides much more, and much more complete, information than I should try to impart to you in one long post.

Specific to your little mouselet, you are correct that DRY and WARM are two important goals, but also important are HYDRATE and FEED.

DRY:  By now, little mouselet should be dry, but just for future reference, I have found that using a soft, absorbent cloth (such as a baby washcloth) to make tiny, gentle swipes at the wet fur -- tiny like around the same length as the little swipes they make with their tongues when grooming -- does a pretty good job of drying when time is of the essence.  Holding the little one in another soft cloth, cupped in one hand, will help to conserve body warmth during the drying process.  You can also occasionally exhale very gently (do not blow) over the back end of the mouse to provide exterior warmth while you are drying.  I consider a hair dryer to be much too traumatically loud to use on a creature with such sensitive hearing as ... A HUMAN, let alone a mouse!

Oh -- and if you are concerned about the possibility of aspiration (inhalation of water), place the little mouselet in your palm, nose end toward your fingers, curl your fingers up slightly and tip your hand away from you a little bit (wrist end up, fingers end down), and thus allow any possible water in the pulmonary system to start to drain out due to gravity.  Using the nice soft pad of a fingertip, you can give tiny, tiny taps to the sides and back of little mousie, to loosen any water deep in the lungs.  This is about all you can do -- you may not notice any drainage, or any change in condition, but you will have done what you can just in case.

Incidentally, that works for us big humans too -- if you inhale a sip of your beverage and start coughing like crazy, just calm yourself, bend way over at the waist to invert your lungs and bronchii, and the water will start to run right out (in most cases).  You will still have a bit of coughing to do, but you should be in much better shape pretty much instantly.

WARM:  A heating pad under a corner of whatever enclosure you have placed little mouselet in, with an air space between the pad and the tank floor so as not to overheat the entire floor through conduction, is the generally accepted method of keeping the patient warm.  For quickie warming, which I just had to do a few weeks ago with an unnested baby robin (I was unable to locate the nest, mama robin was standing nearby in the tree keeping watch, and baby's body temperature had dropped way too low when I came across it), hold mousie in one hand up near your neck under your chin but over toward the ear.  It is very warm there, and as long as you confine actual contact to your hand, keeping your hair out of the way, you shouldn't have to worry about "catching anything" from the patient.

HYDRATE and FEED:  Two good things to have on hand are the kitten milk replacement and some baby cereal powder.  Not knowing how grown up your patient is, you can mix up some of each, see what mouselet will eat, and offer a little of each fresh and frequently to make sure when mouselet is hungry you have something there.  You can feed the kitten formula via a clean, never-used, natural-bristle paintbrush, or you can offer it to be licked from your hand.  The baby porridge can be made thinner or thicker and offered on a fingertip, a spoon tip, place on the floor of the housing enclosure, whatever.  If mousie is so inclined, you can place the formula and the porridge in separate shallow "bowls" (such as plastic bottle caps).  Also keep the seeds, as well as some tiny bits of fresh greens, handy in the mousehouse.  The important thing is that the little one eats.  Separate drinking water is not necessary at this time, because the formula and the porridge should contain sufficient water for adequate hydration.

Best wishes to both of you.  Keep us advised.  We care.
_________________
Zephyr
Coco
Bobby
Noche
Paiva
April
I loved you so / I still do / I always will / 'Twas Heaven here with you.

MerciToujoursMaPetiteBoop

Sr Member





Join date

: 2017-10-18


Posts

: 376






Thank you for replying!
This little mouse is very fast and loves to run around, and I figured that the tiny plastic carrier I had mousie in was much too small. I moved him into a big plastic tub, and 12 by 16 inches. It has some paper-based hamster bedding on the bottom, and I have him two hideouts. I have no formula or replacer on hand at the moment, but I can get some soon. I gave some moistened seeds, and put some water in a bottle cap until I can give him a more suitable diet. He's completely dry now, but won't let me handle him at all, so I'll give him his space since I don't want to stress him out.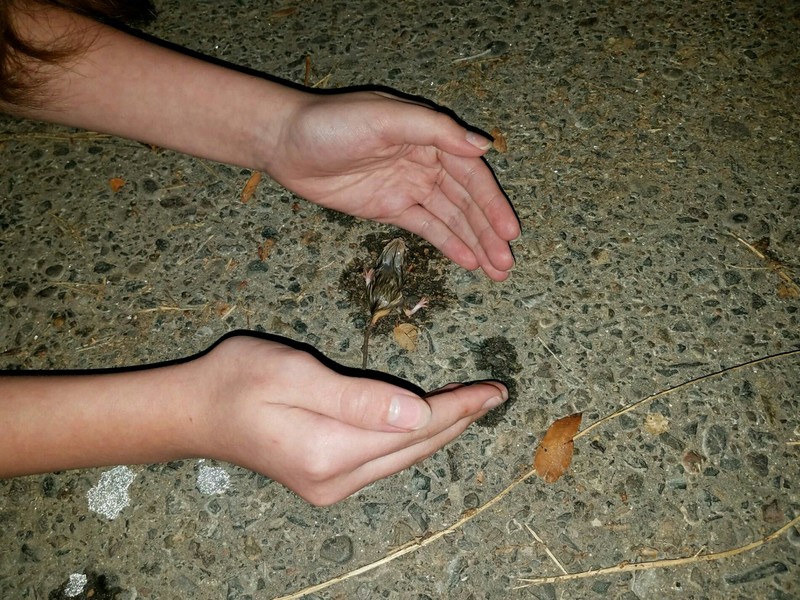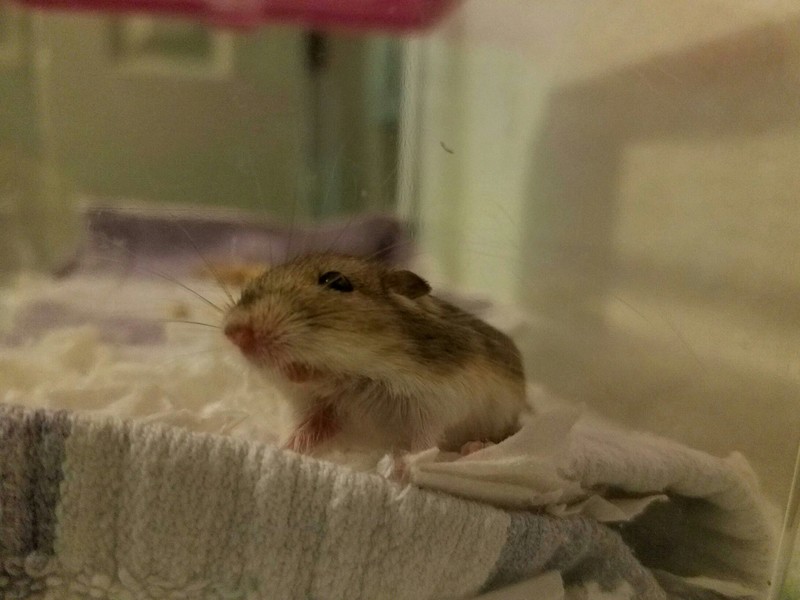 Thank you for your help, I'll keep updating.

kylie_ryan

New Member





Join date

: 2018-06-17


Posts

: 4



Your little mermouse looks like it has recovered nicely from its waterlogged ordeal. Such resilience in such a tiny little thing! He/she can't thank you for what you did, but I'm sure it was greatly relieved that you came along and kindly offered an escape from such overwhelming adversity.

It does appear to me that little mermouse is not quite grown up, but it also sounds as though he/she is ready to get going on its merry way. I'd say you can probably skip the kitten formula and just go with some porridge as a base food for a couple of days, supplemented with an assortment of seeds and a few pieces of greens. Let him/her get some peaceful rest, gain back any lost strength, let the ground outside dry out some, and then follow instructions on this site for a safe release back into the wild. Time spent in the human environment is time lost in learning how to make it in the mouse environment, and if mousie doesn't want to make friends with you it's because it knows it doesn't belong where it is.
_________________
Zephyr
Coco
Bobby
Noche
Paiva
April
I loved you so / I still do / I always will / 'Twas Heaven here with you.

MerciToujoursMaPetiteBoop

Sr Member





Join date

: 2017-10-18


Posts

: 376






Great job saving this little mouse! So cute

Rodents rock!

Hero Member





Join date

: 2016-06-27


Posts

: 1818






I think it's time to let this little guy go. I'm already in love with him, and wish I didn't have to release him.

kylie_ryan

New Member





Join date

: 2018-06-17


Posts

: 4



Oh I bet, that has to be really difficult. But as long as he is healthy, it's best to let him go.

Rodents rock!

Hero Member





Join date

: 2016-06-27


Posts

: 1818






Last night, I released him about 20 feet away from where I found him, because there was still plenty of water in his original spot. He ran away into a big bush. He was dry, alert, and active, so I knew he'd be okay. I hope the little guy has a good life.

kylie_ryan

New Member





Join date

: 2018-06-17


Posts

: 4



---
Permissions in this forum:
You
can
reply to topics in this forum