Hello! I have been a proud mice owner for several months now and just recently added two sweet females to the mix. Odette (black and white female pictured in the strawberry hut) has been with me since January and was adopted with another female named Evangeline who escaped about a month ago when I put together their new cage incorrectly. Despite my best efforts, I have been unable to find her again but am still looking! My humane mouse traps have been unsuccessful, most likely due to the crumbs that three kids six and under leave around for her to happily fill her belly with! (Any other suggestions are appreciated!)
Although I had originally not been planning to expand the mouse group, Odette was showing signs of loneliness so I adopted Eloise (brown and white spotted female), who is by far the friendliest and will allow me to hold her, and the gray female with the white blaze who is very curious and active but skittish around me. I would love some of your name suggestions for her. If you hadn't noticed by the names of the other three, I love giving them regal and unique names but haven't been able to find one that fits this sweet girl.
I am happy to have found this forum and to meet other mice-loving people like myself!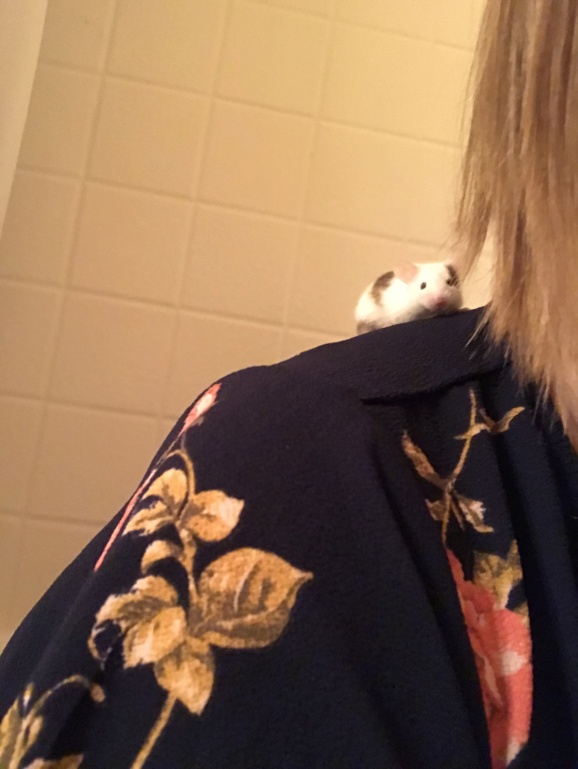 Odette&Evangeline

New Member





Join date

: 2018-06-20


Posts

: 1



Hi! Welcome to PMF! Your mice are beautiful!!

Blessed

Sr Member





Join date

: 2017-10-26


Posts

: 347






Welcome! They are super cute
As for names here are a few: Violet, Willow, Flora, Freya, Adelaide, Vienna, Cecilia, Beatrice or Ophelia
_________________
M I C E:
Berlin, Odessa, Fiji, Kenya, Nairobi, Xanthi, Arizona, Denver, Cyprus, George.
Remembering:
Fey, Aurora, and Dahlia

JuniperBerry55

Full Member





Join date

: 2018-02-22


Posts

: 96






Hallo and welcome! Your mouses are very cute!

Adding a few name options you might like...

Ariel/le
Margot
Isabeau
Elsbet
Marguerite
Au Lait (hee, can't help it. Whilst not regal, she does resemble a cafe au lait)

Titania
Anastasia
And for some reason, I am thinking of Alice, from Alice in Wonderland and Through the Looking Glass. She was curious but a bit skittish too, in the new world she was exploring.
I tend to name mine names you would never give a human. Like Smidgeon.
Chloe?
Evelyn?
Valerie?
Zoe?
My own current mouses are named Dandelion, Fur Elise, and Scoot.

Squeekhart

New Member





Join date

: 2018-02-12


Posts

: 2



Welcome! Your mice are so cute

Rodents rock!

Hero Member





Join date

: 2016-06-27


Posts

: 1818






Similar topics
---
Permissions in this forum:
You
cannot
reply to topics in this forum