Infeel very very guilty, because it seems pretty obviousnthat I did something wrong... I'll try ti explain the whole story (please consider that english isn't my language).
The last summer I got two little male mice (not the classic ones, I think that they are called bank voles in english), Sambuco e Nocciolino. I felt in love with them, even if it is a normally wild animal they were very social, they took food from my hand,... I had them here and they seemed to be happy, they always slept togheter, never fight,....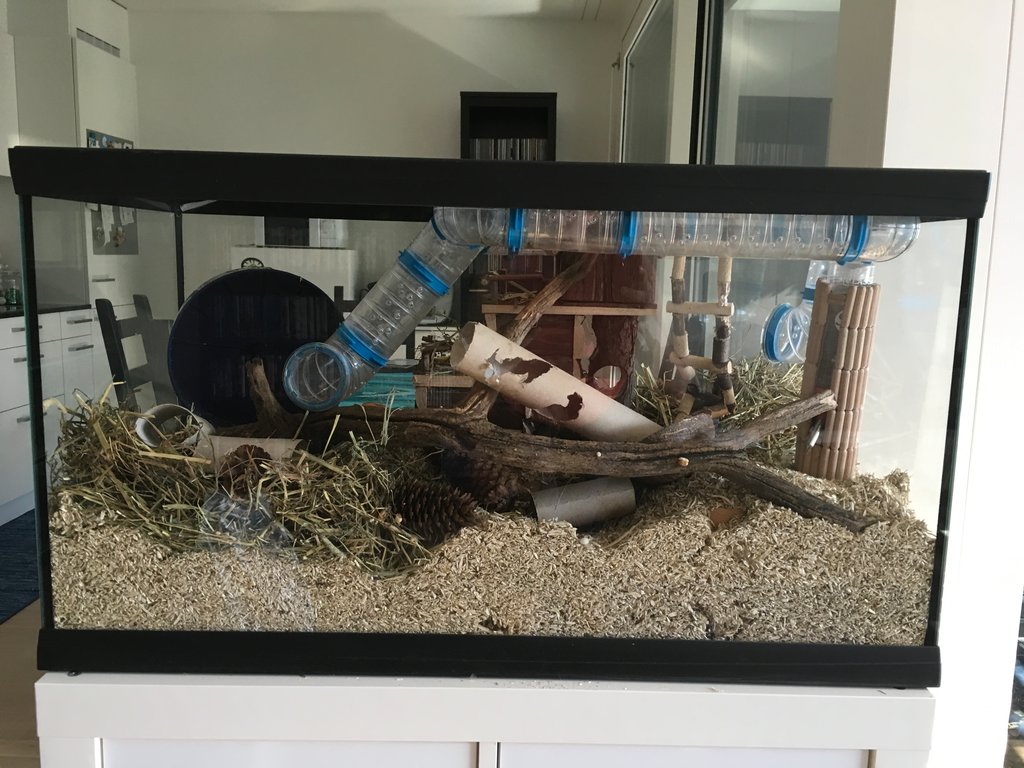 This is Nocciolino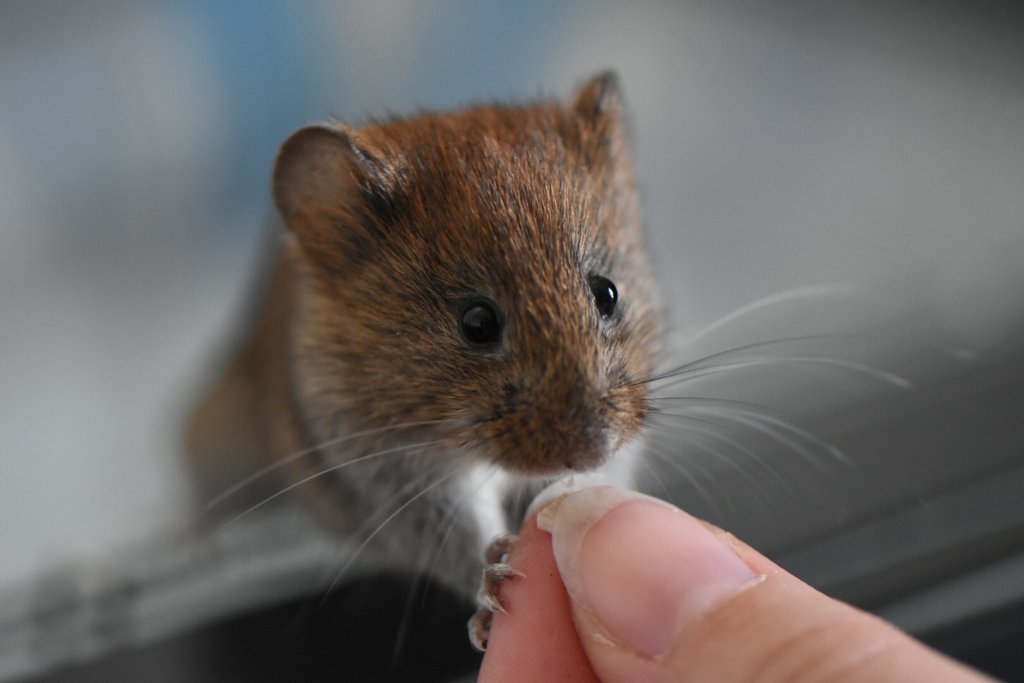 At the begin if this summer, because I liked them so much and I just moved home (so much more space!) I decided to build a very special terrarium and get some more mice. I was able to adopt Muschio and Mirtillo, two joung males, Violetta, an adult female, and Ninnoc, a joung female. To avoid territory problems and put them in the new terrarium all togheter, here is a picture: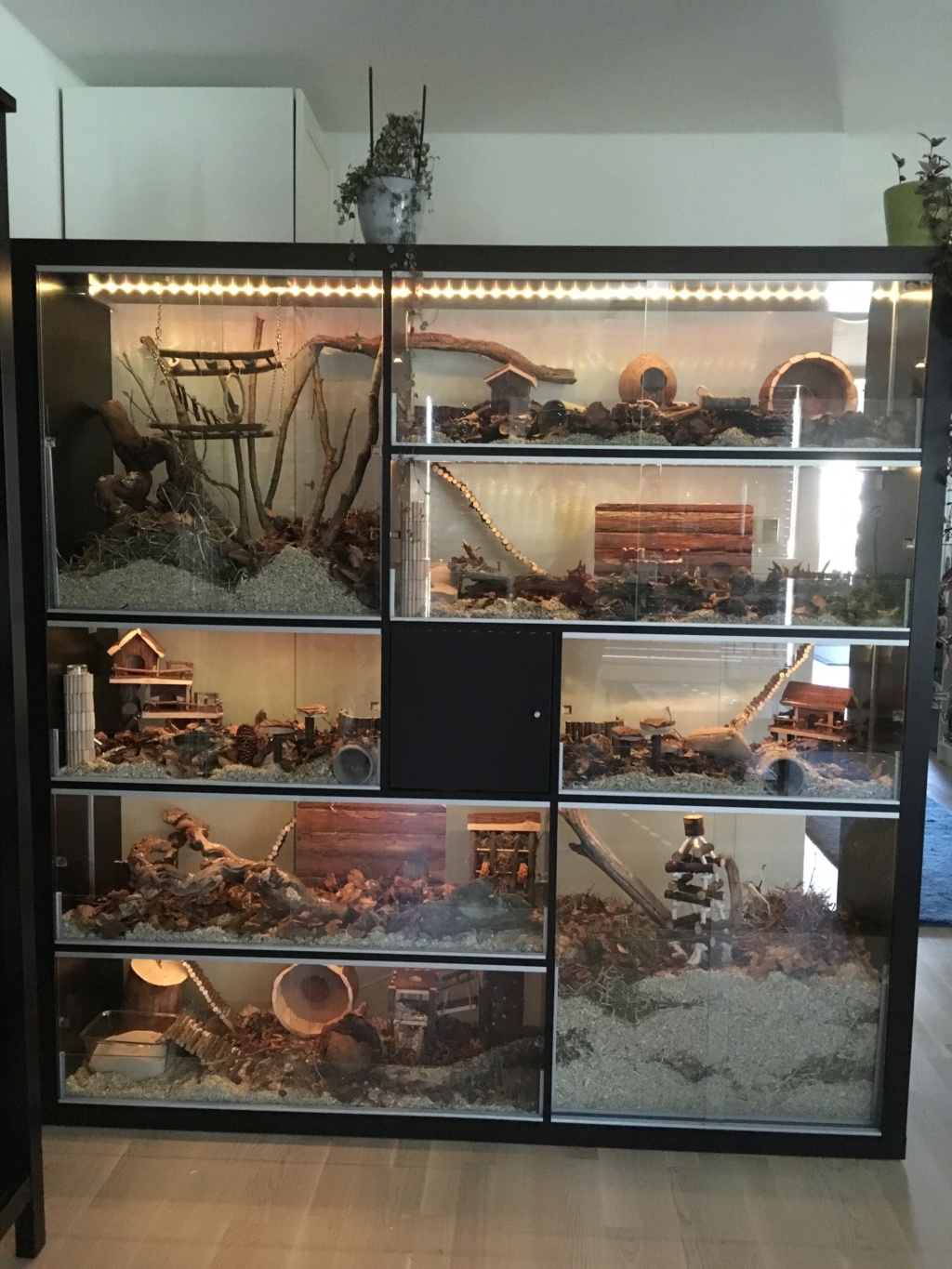 At the begin it seemed that all was ok, they had to know each other but one day I caught Violetta sleeping with at least two other mice, and I was vety happy for this!
I'm not crazy, I don't wat them to procreate without stop, the terrarium is thought to be devided in two equal parts, one for males, one for females. I just wanted one female to have children just ine time, for this I putted males and females togheter.
But something as gone wrong.... about a week ago I noticed that Violetta began to be a little injuried around her tail, she had less hair, and some time I caught Nocciolino, which was becoming bigger and bigger, do something which seems much "territorially" (when he meet another mouse he run to make him/her escape and then he begins to spread the bedding around himself).
Ufortunately I got very sick (pneumonia) before undestand that things wasn't good, and only yesterday I was able to get up enough time to see what was happening.
I got a terrible surprise: one young mice was dead (I suppose Ninnoc, the female, but I'm not sure becuase the three young mice are all the same), and Nocciolino was repeteatly attacking Violetta, which was badly injuried (always on the tail and around).
Now, it seems pretty clear ti me that I have to separate someone: for now I putted Violetta in a little cage to be able to care for her. Should I separate her from the other males? Could it be becuase I putted two females that Nocciolino, which was totally different, as so changed? If I do this, would she feel alone, all by herself? Or should I separate Nocciolino, which seems to be the biggest problem in the terrarium? But if I do this, could it be that another male would become so dominant?
I really didn't think that this could happens, not so hard, or I wouldn't have done... Niw I inly hope to find the best solution for them! I was so proud of my terrarium, but it seems that it isn't enough to be a good owner....

Eylis

New Member





Join date

: 2018-08-17


Posts

: 4



Hello. I don't know anything about this species but I would definitely separate the female from the males.  I'm sorry I don't have any advice on how this species should be housed. This forum is geared towards the species Mus musculus, so a lot of it may not apply to caring for voles. Hopefully someone with knowledge on voles will come through with some answers for you.

CallaLily

Hero Member





Join date

: 2016-04-03


Posts

: 3937






Thank you very much, I thought too that it is the best way but I needed to be sure! Inhave to say that for now it's all quiet.... It is only from this morning, we'll see this evening when they'll be more active!


Eylis

New Member





Join date

: 2018-08-17


Posts

: 4



And by the way, your setup looks amazing!

CallaLily

Hero Member





Join date

: 2016-04-03


Posts

: 3937






Awwwh, thank you very much!!

P.S. by the way, if someone knows a better olace where I could ask an advice about voles let me know!

Eylis

New Member





Join date

: 2018-08-17


Posts

: 4



Similar topics
---
Permissions in this forum:
You
cannot
reply to topics in this forum