Meet my new mousies!
I just got them a couple days ago. They were feeder mice, you can read a short synopsis to how I got them here:
https://www.petmousefanciers.com/t3235-greetings-from-a-new-member
Spelunker is the grey and white one. He was an active little thing and stood out to me amidst all of the other feeders because of his unique speckled pattern. Feldspar is the black and white one, he came from a different cage and I picked him up because of his adorable markings and sweet temperament.
Since bringing them home they have adjusted quite nicely. Their contrasting personalities make them very fun to watch.
Spelunker: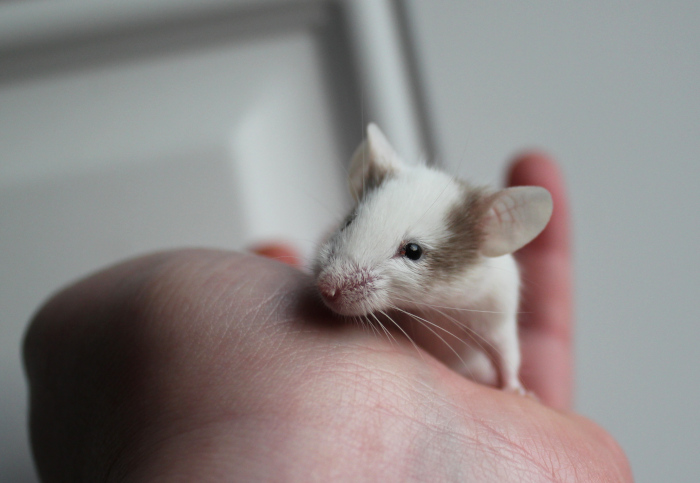 Feldspar: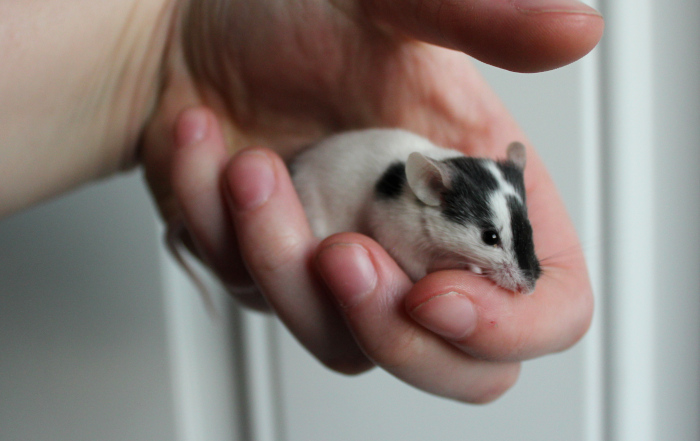 Last edited by Lizardian on Fri 17 Aug 2018, 11:19 pm; edited 3 times in total (Reason for editing : minor editing)
New Member





Join date

: 2018-08-17


Posts

: 11


Likes

: 3





Awwww, what cuties!
_________________
currently without meece but always remembering:
Cheeseburger, Bacon, Twix, Hashbrown, Daryl,
Celyn, Rina, Seren, Hazel, Arsinoe, Tilda, & Eulyn
Gerbils: Oghren & Merin / Jeffrey, Geoffrey, & Jeffri /
Hamlet & Horatio / Emrys, Cream, & Hershey / 
Bill & Frances  
 Hamster: Daydream
Hero Member





Join date

: 2016-04-03


Posts

: 3694


Likes

: 1035







They're super cute!! I love their cute little faces. ;w; Welcome to the forum!

Do be sure that they're not housed together if they're males, male mice can be very territorial and co-habbing them often ends in tragedy.
_________________
tabby | she/her | 22 | tx, usa
~Mouse Dossier~
my mouse gallery
mouse mom to: Checkers, Clue, Mahjong, Dragon, Peebee, Pumpkin, Hazelnut, Thyme, Caramel, + Olive

remembering: Trouble, Yahtzee, Jay, Sid, + Zola

Sr Member





Join date

: 2017-11-23


Posts

: 249


Likes

: 72







Thank you!
_________________

New Member





Join date

: 2018-08-17


Posts

: 11


Likes

: 3






---
Permissions in this forum:
You
can
reply to topics in this forum