I didn't give him a proper introduction before I made the thread about him nipping, so here it is.
I got a gerbil a few days ago, and literally don't know what to name him, nor do I feel like thinking hard enough and finding him a good name.
My mom and I both think he fits to be named Merlin, but my sisters don't want me to name him that...they say he's not "good" enough to be named that.
Oh well. I won't name him Merlin...probably not.
So I want you guys to choose a name for him.
You can each give me a couple of suggestions, and then I'll have to pick which one will stick. I could just use some ideas!
I believe he's a black roan.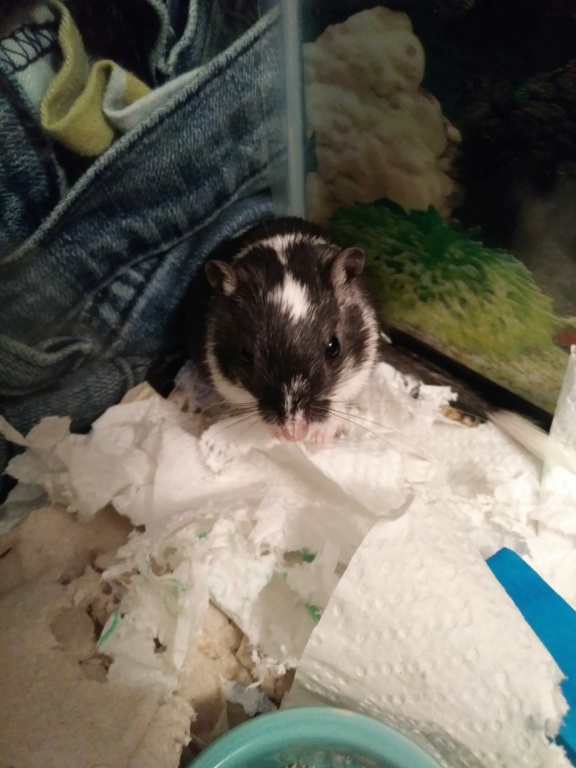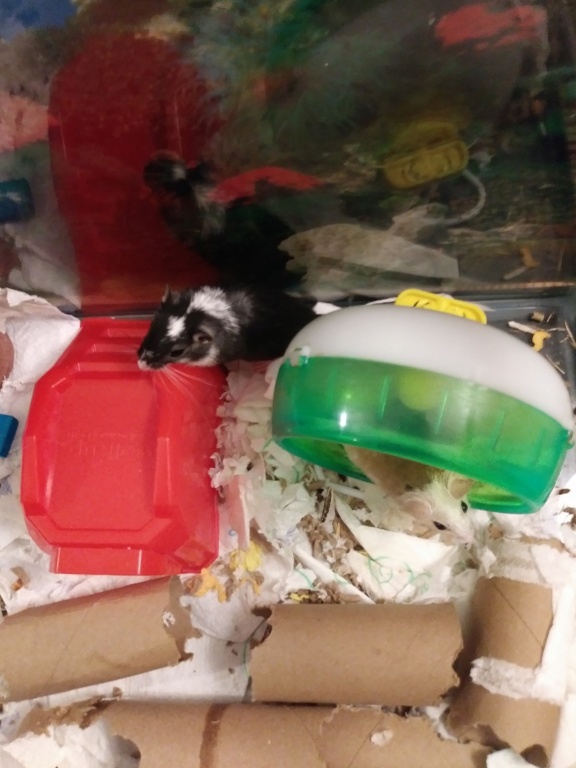 Blessed

Sr Member





Join date

: 2017-10-26


Posts

: 347






He is a handsome black pied.
He looks like a (pied) Piper to me.

windyhill

New Member





Join date

: 2018-08-23


Posts

: 14






Colby, Dougal, Lorcan

He's very pretty.

CallaLily

Hero Member





Join date

: 2016-04-03


Posts

: 3937






I had no idea African Soft Furred rats were compatible with gerbils! Do they interact with each other at all?

Hmm... I tend to like simple names and/or nature names. Ash, River, Cliff.

He's cute!
AMO, they don't love each other or anything, but they do get along very nicely! They are polite to each other, kind of ignore each other, have totally different personalities, and I think the gerbil has given off such positive energy, Nattie has caught it a little, too...she's been more friendly with him around! She was sad when Irene died, so we got her another companion. I've caught them in the hidey-hut trying to sleep together a couple of times, but mostly I think just the presence of another critter in the tank with her has soothed her sorrow and calmed her nerves a little (even though the gerbil is anything but calm, lol).
Okay, I'm gonna' have to get a few of my family members to help me pick which name to keep for him..
Thanks a lot, guys! I appreciate all the suggestions.

Blessed

Sr Member





Join date

: 2017-10-26


Posts

: 347






OK, I was going to pick one of your guys' names, but change of plans...I've found a different name for him: Tyrant, and my sister suggested I call him Ty for short.
Sadly, he's earned that name...he's a mean little booger (to me)!

Blessed

Sr Member





Join date

: 2017-10-26


Posts

: 347






Similar topics
---
Permissions in this forum:
You
cannot
reply to topics in this forum