Hi! So I was at a local pet store today and I've been falling in love with the mice there for the past couple weeks. Today they let me hold one and I fell in love with the little gray girl. I had to leave her though as I have done very little research into mice keeping. So I guess what I'm asking is what are your guys's big hints or best sites for research into these adorable little guys? Would you recommend them as pets for a college student? I keep fish and lizards but have never taken care of something in the rodent family. They're so soft and cute ahttps://downloader.vip/rufus/ https://downloader.vip/mapquest/ https://downloader.vip/uptodate/
nd smart! Just thinking about her makes me so happy, but I want to do right by her so what are your guys's hints? Sorry for the long text
Last edited by ramyjackson on Sat 29 Sep 2018, 1:46 pm; edited 1 time in total

ramyjackson

New Member





Join date

: 2018-09-29


Posts

: 1



Well, firstly, I would recommend reading our mouse care threads, you can find a list of care threads
here
.
I know you mentioned female mice, were you wanting to get females or a male? Male mice cannot be housed together while females should definitely have friends, a group of 3-5 females is ideal.
As long as you have time to clean their cage out weekly, maybe take them out to play when you can, and refill their food and water frequently, I think they could be a good pet for a college student
_________________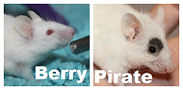 Remembering: Violet, Snow, Holly, Lilac, Clover, Petal, Cotton, Sugar, Autumn, Sage, Rocky, Jack, Willow, Blossom, Sierra, Amber, Olive, Scout, and Daisy
Sorry for a very noob and newbie question, how actually the mice could show some affection towards their owner? A cat is easy to notice but how about the mice?

amylovina

New Member





Join date

: 2018-09-23


Posts

: 5



---
Permissions in this forum:
You
cannot
reply to topics in this forum