That's right, I made Pumpkin a little swimming pool! ;P
Of course, there's no real water in it!! Just some blue paper shreds.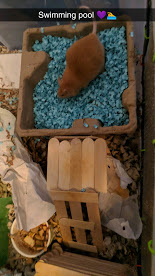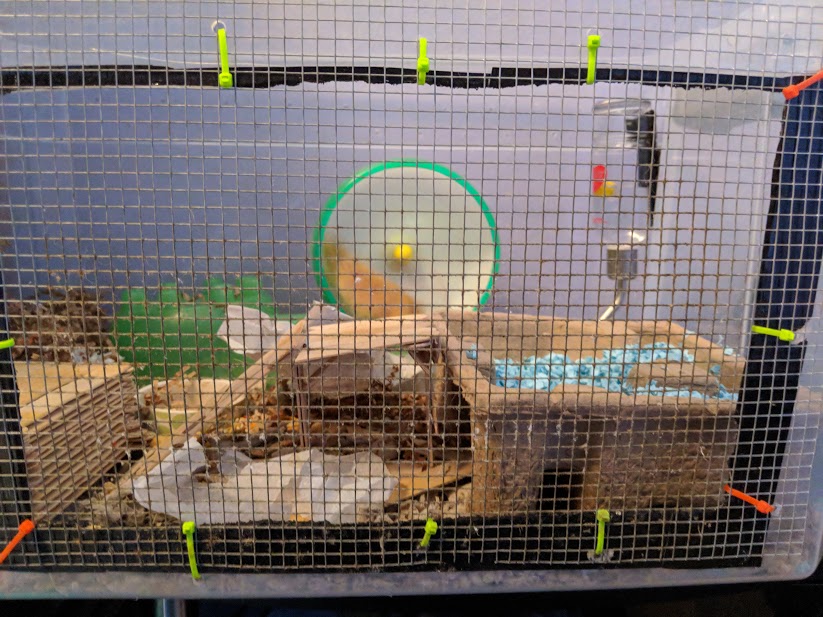 I bought a paper shredder, and I'm... far too excited over this purchase. No one should be this excited about shredded paper.
I've been very displeased with CareFresh recently, the texture has been very hard and crunchy, so I'm hoping to switch to mostly using tissue paper shreds with just a little bit of CareFresh or Clean and Cozy underneath. So, we'll see how it goes!
_________________
tabby | she/her | 24 | tx, usa
★Mouse Dossier★
my mouse gallery
mouse mom to: Pronto, Nellie, Frankie, + Zinnia
remembering: Trouble, Yahtzee, Checkers, Mahjong, Clue, Pumpkin, Spider, Beetle, Peebee, Jay, Sid, Zola, Caramel, Hazelnut, Bonny, Thyme, Olive, Popcorn, Shelley, Frida, Lovey, Dragon + Pancake
Super cute!!
When I saw the title I was like "oh no" thinking you meant a real pool.
Btw, I was super super excited about getting a paper shredder too. It makes things so much easier and looks nicer too.

CallaLily

Hero Member





Join date

: 2016-04-03


Posts

: 3937






@CallaLily
I may have left the title vague to see some reactions
But thanks, and glad to know I'm not the only one raving about a machine that shreds paper haha
_________________
tabby | she/her | 24 | tx, usa
★Mouse Dossier★
my mouse gallery
mouse mom to: Pronto, Nellie, Frankie, + Zinnia
remembering: Trouble, Yahtzee, Checkers, Mahjong, Clue, Pumpkin, Spider, Beetle, Peebee, Jay, Sid, Zola, Caramel, Hazelnut, Bonny, Thyme, Olive, Popcorn, Shelley, Frida, Lovey, Dragon + Pancake
---
Permissions in this forum:
You
cannot
reply to topics in this forum