Okay, I just wanted to address something I noticed. Having owned hamsters for five years, I have always known that wire/mesh wheels are unsafe for them, because tiny toes can get caught and they can get something called bumble foot. But I noticed that a lot of people use them on here for their mice, so.... are they fine for mice? And if so, why are they okay for mice when they aren't for other rodents?
Also, here's a cute photo of Pepper, 'cause why not.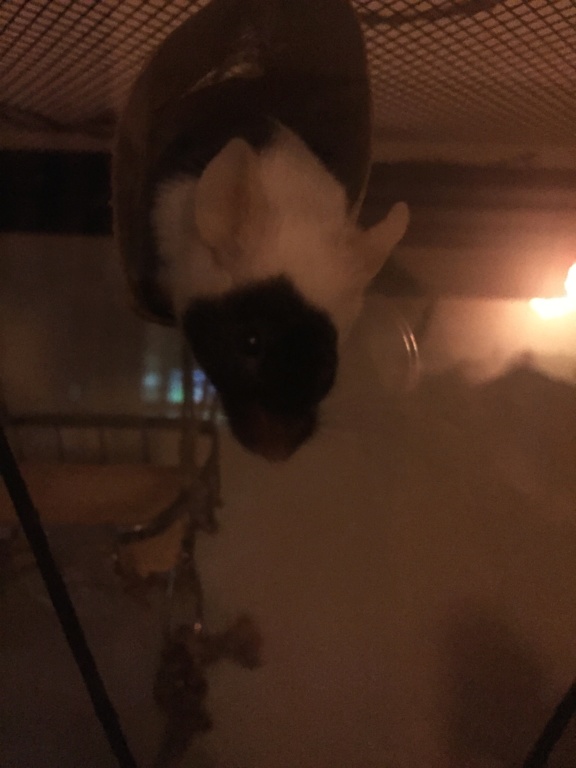 PeachesandPepper92918

Full Member





Join date

: 2018-10-02


Posts

: 51



I've not used mesh wheels before, but I've heard that mice and hamsters have quite different feet, and so mice won't get bumblefoot from mesh wheels. Hamsters run with a flat foot, whereas mice like to cling onto things (hence they're much better climbers than hamsters). As mice cling, mesh wheels are particularly supposed to be good for groups of mice who like to run on the wheel at the same time... the other mice are less likely to get flung off if they have something to cling onto. You'll often see mice enjoying spinning upside down on mesh wheels lol. Barred wheels are definitely still a no-no, but plenty of people use mesh wheels with mice and i've not heard of anyone having problems with them.

I always use the solid plastic wheels, or the flying saucer types. But that's only because that's the ones I see in the pet shops near me.

_________________
Current Mice: None.
Rainbow Bridge: Daisy, Peach, Ivy, Penelope, Hazel, Ruby, Clover, Peanut, Minnie, Ginger,  Honey, Violet, Flora, Fauna and Merryweather.
Oh, ok. That makes sense. Thank you

PeachesandPepper92918

Full Member





Join date

: 2018-10-02


Posts

: 51



Similar topics
---
Permissions in this forum:
You
cannot
reply to topics in this forum