Hello there! My name's Celina, I'm 21 (soon to be 22!) and just over a week ago I got my first mouse! His name is Cliff. I've been researching mouse (and rat) care for well over a year now in anticipation, and I'm already so happy with my new friend
He lives in a 10 gallon aquarium with a 10 gallon wire tank topper, filled with hides and tunnels and hammocks and ropes and ladders! Just the other day I switched him from a lab block diet to a home made mix (uncooked pasta, oats, seeds, cat food for protein, etc) though I do still throw a couple lab blocks into his bowl to help him adjust to the new food. And of course he gets some fresh foods too, his favorite so far is celery! He HATES banana though haha. Cliff loves attention, he bounces up to the top of his cage and desperately wants me to open the door so he can crawl into my sleeve lol. I've never once forced him into my hand, he's just already decided that's where he wants to be! (Not sure if that's common or not, some people say it takes weeks or months for their male mice to willingly get in their hand without treats, others say something different, but he enjoys being on me so it doesn't really matter to me!)
He does have one problem though. It's been over a week since I got him, and he downright refuses to run on his wheel. His cage is at the end of my bed, and I'm up very late into the night (yay insomnia
) so I know for a fact he's not running on it in the night. He's quite active in the day (maybe because my house is quite active in the day) and he's not running on it then either. The only times I'm not around to spy and see if he's using it is when I'm at work, but that's currently only 2 nights a week, so I doubt those 2 nights are the sole times he's running on it. When I went to the store to get him, the cage he and the others were kept in had a wire mesh wheel (though it looked to only be a 3 or 4 inch wheel). I got him one of those silent spinner wheels, the plastic ones. I know for a fact he can turn the wheel, I've spent time luring him onto it and getting him to walk on it with treats, but he just gets off after a moment. Should I get him a (properly sized) mesh wheel and see if that's just his preference? I've read the topics on here talking about how mesh wheels are pretty safe for mice, no wheel is without some kind of risk, etc. So I'd have no problem giving him a mesh wheel. I'm just wondering if I should wait and give him more time (I'll have had him 2 weeks this thursday, and 2 weeks of no running doesn't sound like it's great for him?) or if I should pick up a mesh wheel while I'm running errands tomorrow (and return that dang 15$ silent spinner)
Anyway sorry to ramble on about that! Cliff and I say hello and we're happy to be here and maybe make some new friends! Have some pictures of my cute boy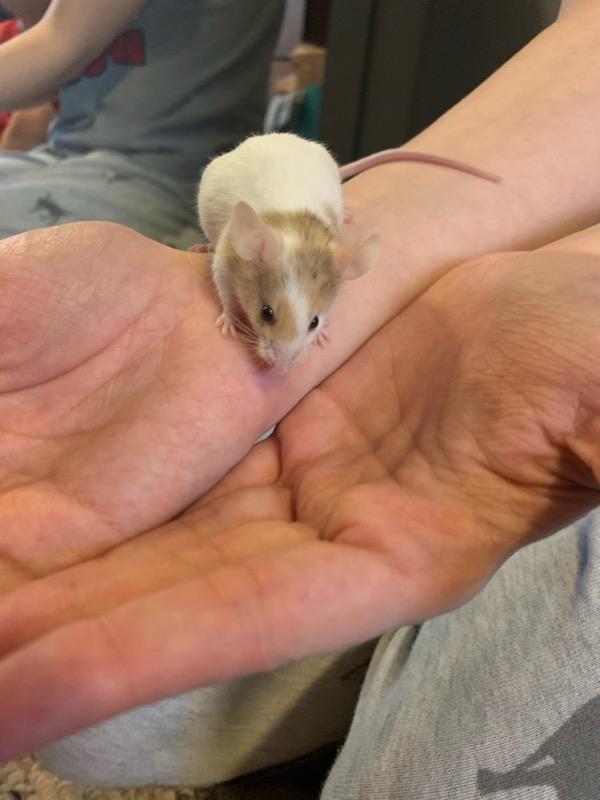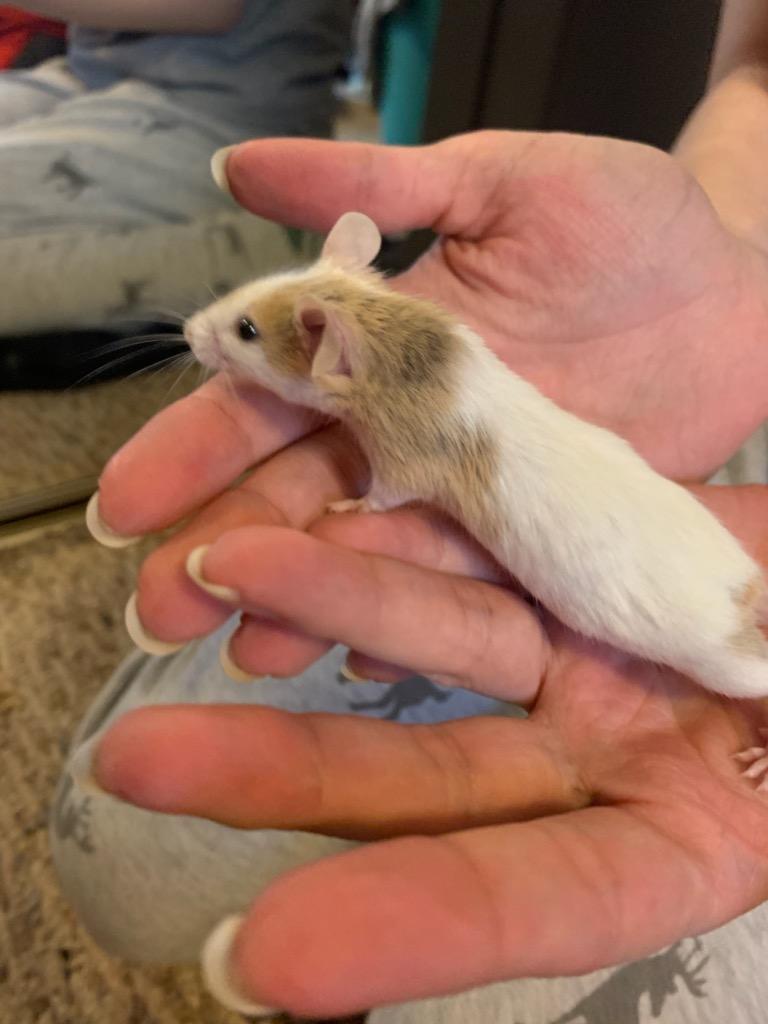 MintyMintChip

New Member





Join date

: 2019-04-06


Posts

: 1






He's adorable! Our little guy, James Nibbles, has yet to find a fresh food he likes but he sure likes the 2 sunflower seeds he gets as treats each day.
No advice on the wheel issue, hopefully someone knowledgeable responds soon!
Hello and Welcome!

Owning mice is so rewarding! I don't think i have ever had a pet which touched my heart as much.

Mice not wanting to run on their wheels seems like quite the common problem, it definitely was for my crowd. Majority took about a month or so before they got the hang of how to use it, Juno for example took over 2 months but she's was more of an exception than the rule.


What I found works is to give them the option between an upright wheel and a flying saucer, some mice prefer the saucers, some prefer the wheels. You can have both and switch them between each other once a week. Most adore that and it stops boredom, which is something to look out for especially in males who do not have company aside from you.

Sparrow

Full Member





Join date

: 2018-09-20


Posts

: 72






Hi! Cliff is absolutely adorable, and welcome to the forum!
Like Sparrow suggested, I would give a flying saucer wheel a try and see if he prefers that. Most of my mice seem to prefer the silent spinners (I personally refuse to buy mesh wheels, but that's just because I've yet to find one that doesn't squeak and I can't sleep with the noise), but I know some prefer saucers!
It may also be worth it to try a mesh wheel if that's what he had before you owned him, he may prefer that since he can cling to it while it's spinning.
Best of luck with little Cliff~
_________________
tabby | she/her | 25 | tx, usa
★Mouse Dossier★
my mouse gallery
mouse mom to: Pronto
remembering: My dearest Trouble and all her siblings who've joined her across the rainbow bridge.  
---
Permissions in this forum:
You
cannot
reply to topics in this forum