Hey all!
Im a new mouse mom here. We just got Bandit home yesterday afternoon. Unfortunately, I think something isnt quiet right, and i could use some pointers.
He doesnt seem to be eating or drinking. Everything is fresh.
But all he's done is hide in his tube or strawberry house. I'm super puzzled. He's alert when handled, no labored breathing or signs of illness. I've trid to tempt him with apple and califlower, to no avail.
I'm starting to get worried. Is this normal for a mouse to go through? Bandit's dad is thinking he's just adjusting from being in a huge tank with a bunch of others to being in his own space. But being a new mouse mom I'm doing the worrying thing.
Thank you guys!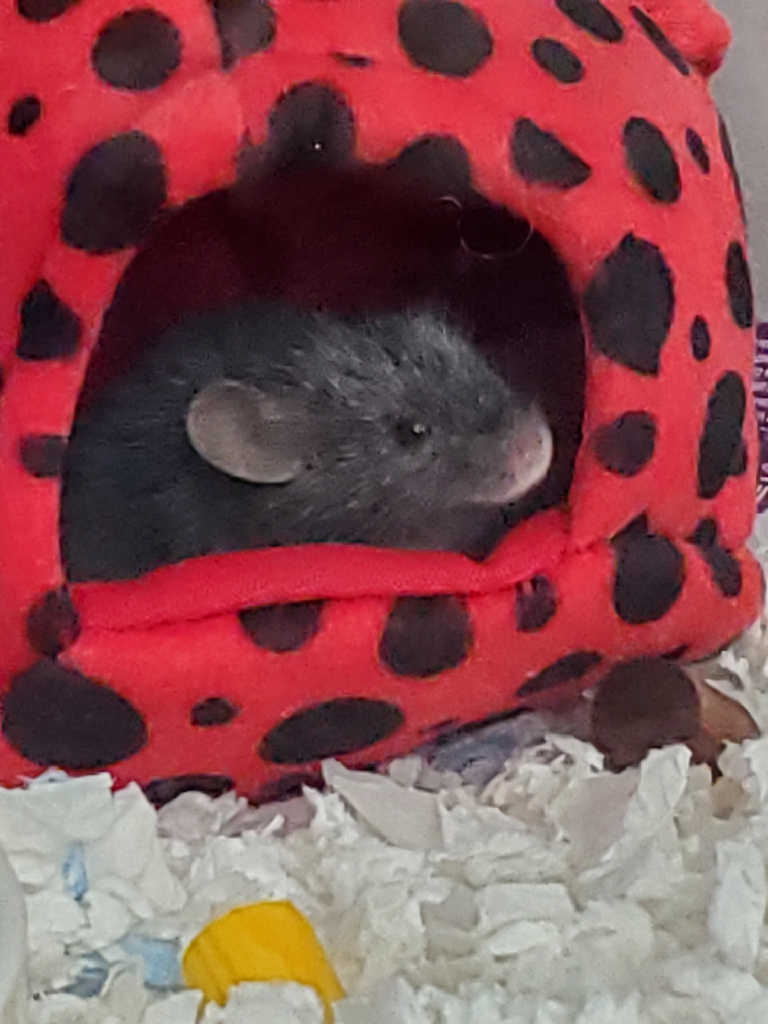 BanditsMom

New Member





Join date

: 2019-04-20


Posts

: 1



Chateaudubois likes this post
It's completely normal for a new mouse to be nervous and hide when you're around. Chances are he's eating and drinking when you're not looking. But just in case, try moving the food dish and water bottle closer to his favorite hidey hole for now. Also make sure your enclosure is jam packed full of hides and toys. Mice don't like wide open spaces and do much better with a lot of cover. Over time he'll adjust to his new home and your presence.

CallaLily

Hero Member





Join date

: 2016-04-03


Posts

: 3937






Don't worry that's totally normal! I got my mouse Sunday morning, lucifer. He is always eating, but with the drinking situation have you tried giving him a water bowl. Lucifer only drinks out of a water bowl and hates his bottles so? Maybe that's it.

Casper120

New Member





Join date

: 2019-04-30


Posts

: 1






I have 3 wild mouses. And I am waiting for less snow to free them. But for now they are not eating. What can I do? Will they let themselves starve?


WendyjBariteau

New Member





Join date

: 2023-02-09


Posts

: 1



Similar topics
---
Permissions in this forum:
You
cannot
reply to topics in this forum