I have six female mice, the youngest two along with their mother were recently introduced to my original three. I used vanilla essence and there was one or two squabbles but it seemed to be going okay. I was away this weekend and I just got home to see April who is one of the younger two in this state! I've no idea what to do, none of the vets near me know anything about mice
Does anyone have any experience with something like this?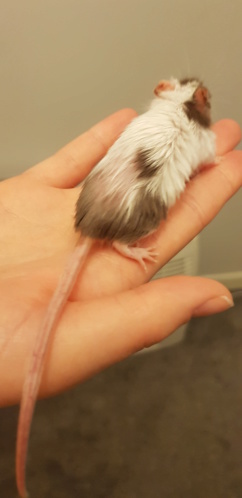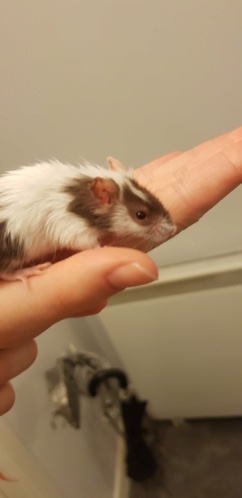 Xylobiose

New Member





Join date

: 2019-04-30


Posts

: 1



I'm sorry I can't help much, but even with the fact you may have a big enough cage, I wouldn't recommend 6 mice together unless introduced at birth (and female). I simply wouldn't risk it if not introduced one at a time, but that's just me. That and when owning
any
animal, there should be a vet nearby in case of any emergency, no exceptions. From the scarring in the pictures, there was (obviously) I fight. I'm not sure what can be done to help as this part of owning mice isn't my strong suit, but I would personally separate her and keep an eye on her. If her, her sister, and mother have had no past fights I would separate all three in order to reduce stress as much as possible. Keep a close eye, watch for any new or suspicious behavior, and maybe add a non-toxic but gross tasting liquid that's safe for mice to wounds if she starts biting. I hope she gets better, and most defiantly get a second opinion.
_________________
Mice have become my life
I own three female mice at the moment. Night, Day, and Mocha

Night and Day

New Member





Join date

: 2018-11-18


Posts

: 16






Are the young females the same size as the older ones? If not, I would strongly urge you to pull them out of the group and wait until they are all the same size.

What enclosure where they in when being housed together at first?

When I introduced my group of 6 to each other, I started off by living them together in a bathtub on a fleece blanket. Very limited amount of toys and food scattered all over the place. I waited about three hours before putting them into the bonding tank, where there was only one hide big enough to fit them all in there, one food bowl and one water bottle.

You don't want to give them anything they could fight over. You also don't want to give them enough space that they would split up. The enclosure must be reasonably small and then you can upgrade to a proper size after a week or two. You slowly introduce new toys, one toy per day and if they start fighting over the toy, remove the toy for a few hours.

All of the mice must have even chances of defending themselves, and so you need to make sure they are the same size and the moment there are any injuries, you remove the bully for a few days. You need to be there to observe them closely throughout the entire process.

Only when you are fully sure that all of them get along, they should only then be placed in the proper sized enclosure. Best of Luck!


Sparrow

Full Member





Join date

: 2018-09-20


Posts

: 72






Also, I think you should bring your injured house to a vet even if they do not have experience with small mammals. This would be better than not proving any veterinary care to a pet that is suffering...

Sparrow

Full Member





Join date

: 2018-09-20


Posts

: 72






Similar topics
---
Permissions in this forum:
You
cannot
reply to topics in this forum