Hi! I'm Cass and I go by they/them pronouns. I found this forum just a couple days ago when looking for info on raising baby mice. See, I found a baby mouse in the parking lot of my church all by her lonesome, shivering in the cold, right under the curve of a car's tire. I couldn't leave her there to get run over or freeze, so I scooped her up to warm her while my sister frantically googled what to do in such a situation. I was late to work by this point and the nearest wildlife rehab center was too far away, so we drove her home and set her up in a little box with some sunflower seeds, a water bottle cap of water, a washcloth, and a sock and I went to work, worrying about her my entire shift. When I got home, the little mouse was curled up sleeping under the sock. My parents helped me find my old mouse cage (I had two pet mice named Yummy and Nummy when I was 5) and we got her set up with some shredded newspaper for bedding. It was pretty cold in my house since our furnace wasn't working (fortunately my dad fixed it yesterday), so I held the mouse to keep her warm for a few hours while she snoozed in my hand. My mom cup up and cooked some carrots for her and she didn't seem to care for them at first, but after a day she was eating them up. She seems to be eating just fine and she's been having plenty of bowel movements. I was planning to take her to the wildlife rehab center on Monday or Tuesday, however she seems to have bonded to me (if mice really even do that) and I've grown quite attached to her myself. So I ended up naming her Rita Beans (Rita after St Rita, the name of the church's parking lot she was in, and Beans because she's a small bean).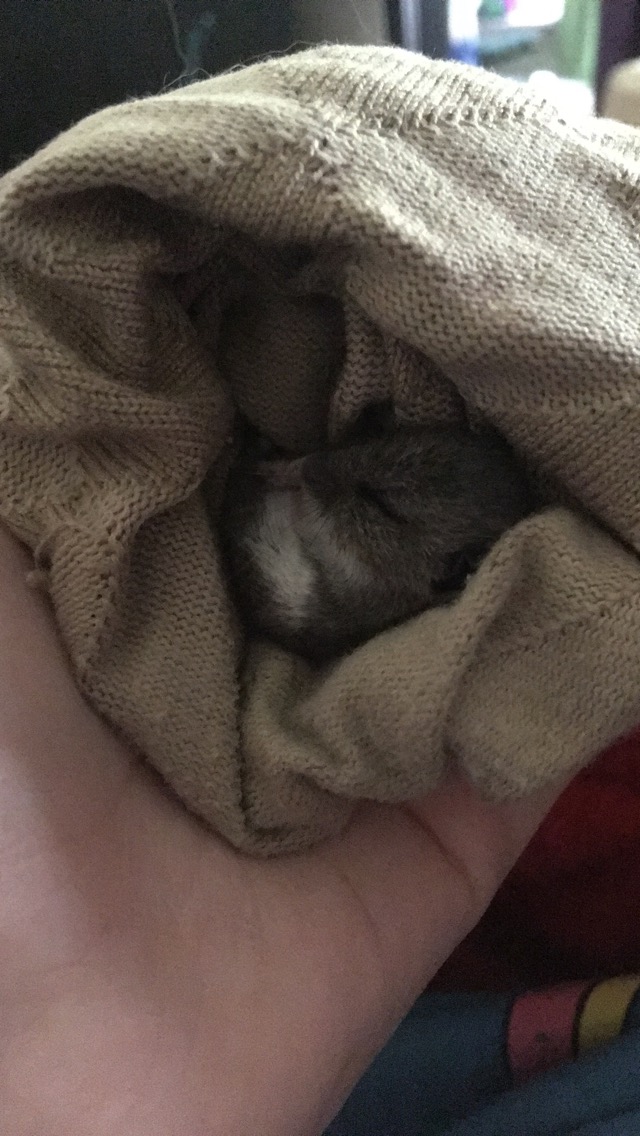 Any and all advice for raising her would be very helpful!

CassFaePaints

New Member





Join date

: 2019-10-16


Posts

: 1



Even with your bond, I do still think it would be best if you took her to a rehab center. Wild mice don't work very well in captivity and are often very jumpy and hard to please spatially as adults. It is also technically against the law to permanently remove an animal from the wild and keep it as a pet.
I know this is sad to hear, but it would be in everyone's best interest
_________________
Mice: Raven
Other: Hermes (robo hamster), Prism (betta), Max (dog--profile pic)
Rainbow Kids: Pepper, Nugget, Dove, Artemis (hamsters), Leaf, Oak, and Moo (mice)

Robin~

Sr Member





Join date

: 2019-06-05


Posts

: 444






---
Permissions in this forum:
You
cannot
reply to topics in this forum