+4
scaredymouse
Peachy
AnonymousMouseOwner
Soren
8 posters
The himi twins' litter is almost grown up! Mommy was Himalayan, so they should be too, but they have yet to show their marks. When the Himi twins (Himi1 and Himi2) were born months ago, they didn't start to develop their brown points until 8 weeks and after.
All 18 babies made it to this point (crossed fingers).
This picture was taken last week, so they are a little bigger now.
In only a few days they will be of weaning age, and up for adoption. Any takers?
Pictures: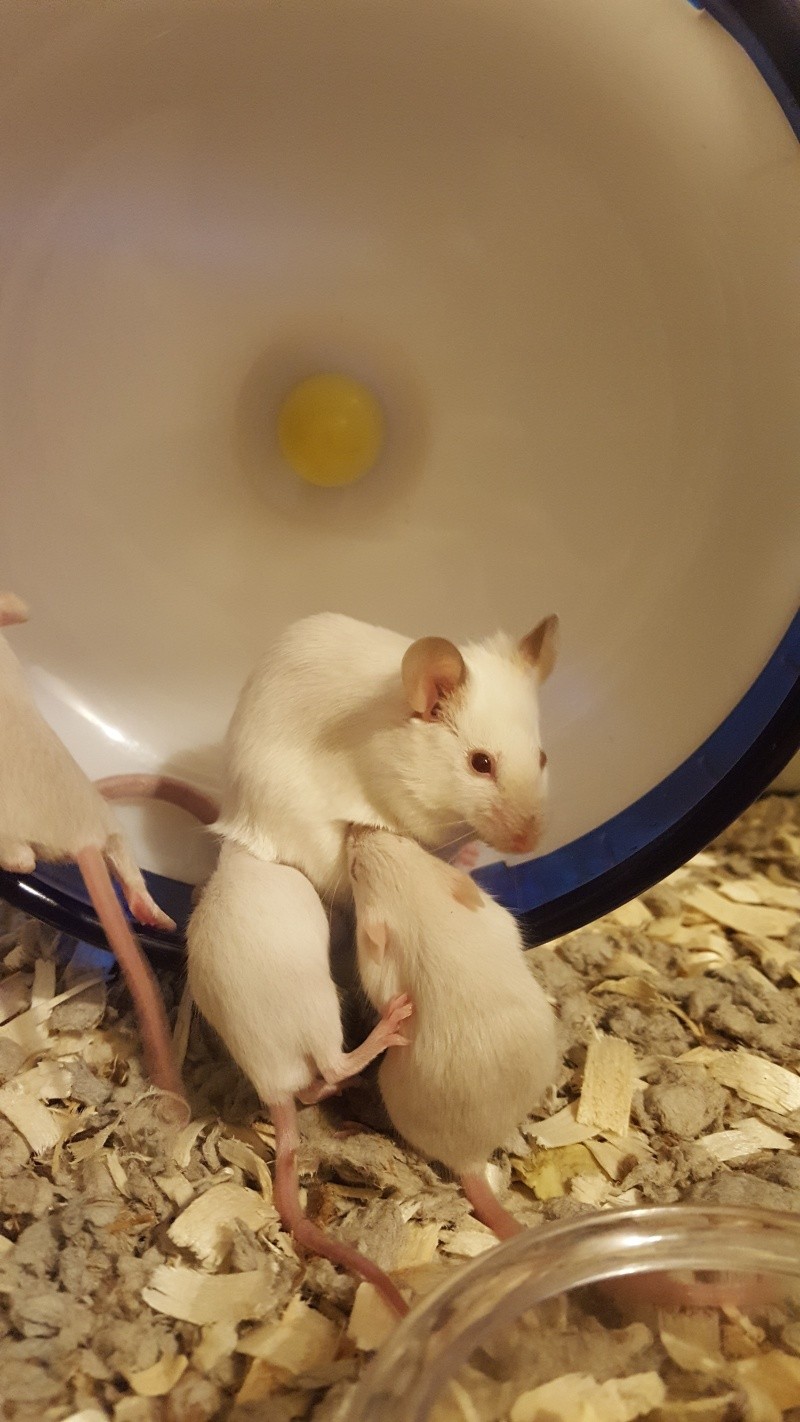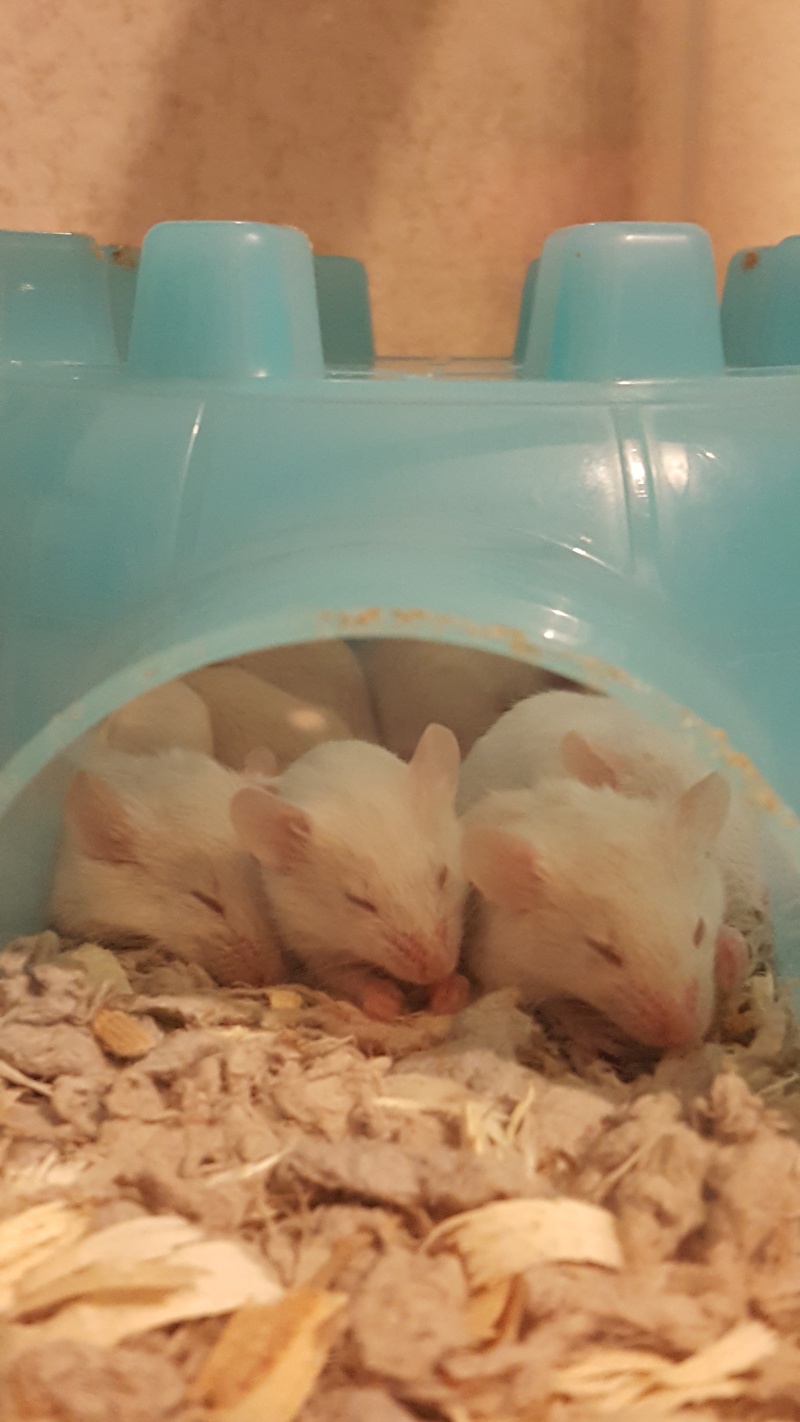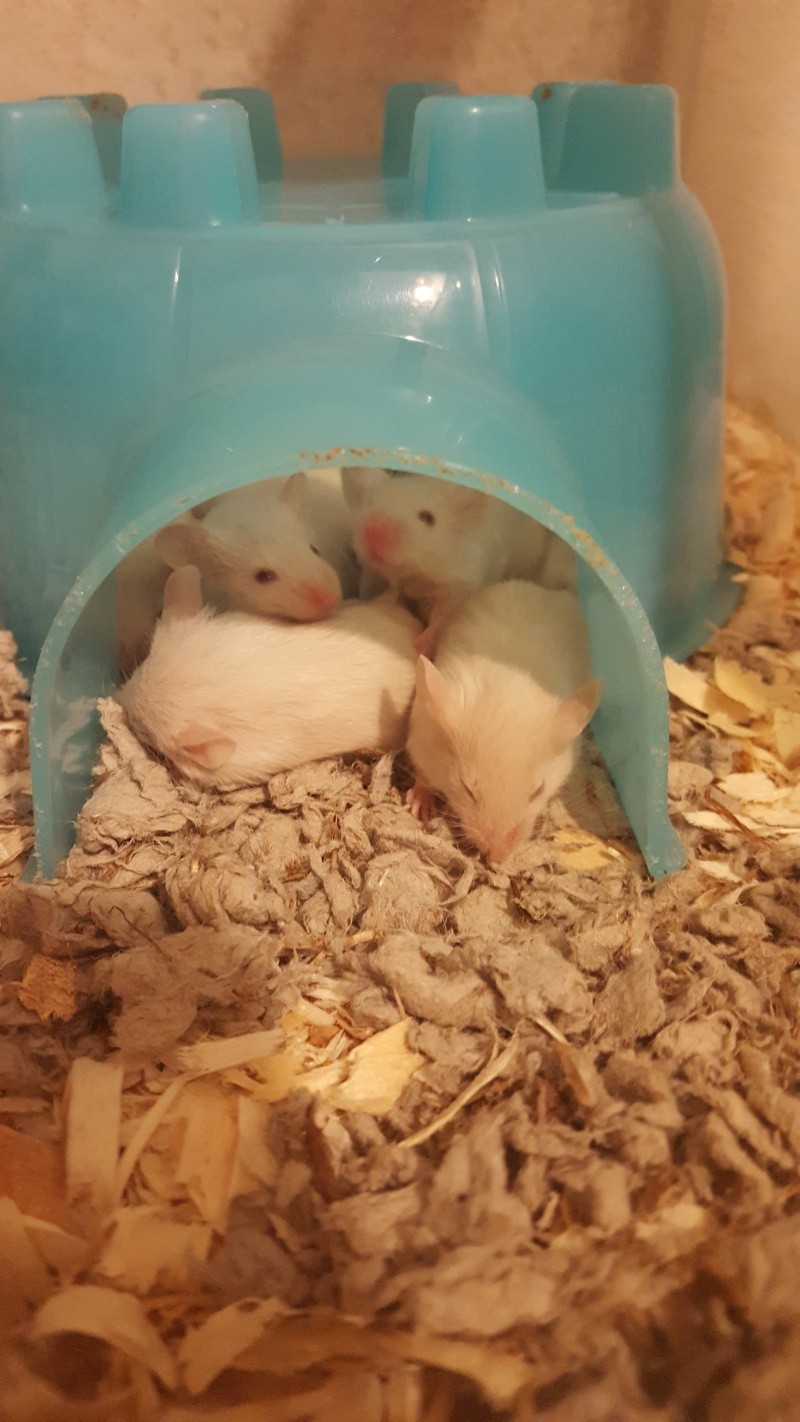 Soren

Sr Member





Join date

: 2016-04-28


Posts

: 140




Aww! They are all so cute!
Cute! I'm glad everyone is doing well! I'll take one if you swing by Iowa.
How many boys and girls did you end up with?

Peachy

Moderator





Join date

: 2016-04-06


Posts

: 3164






sweet little babies
_________________
Lady mice
: stormy, Dahlia, lily, Ella billie, coco, maggie
Gentleman mice
: milo, jimmy
Other pets
: Little Buddy, Kevin (cats) robert, lulu, Englebert, harold, Gerald, Zumi, nico, charlie, (hamsters), stella (gerbil), Gilly (hedgehog)
 Penny, Honeybun, Lucy, Annie, Gilly, Furgie, Tedward Wigglesworth, Olivia, Goose, Sweet Katie, Binky, Delilah, Bitsy, Boopers, Sprout, Splotchy, Eva, Slappy, Shuggie, Fancy Pants, Jellybean, Charlie, Murray, Sally, Maya, Gunther, Lil Smokey, Magnus, Norman, Winnie, Sally, George, Harriet, Spec, Erzulie, Lucille, Agatha and Clementine.

scaredymouse

Hero Member





Join date

: 2016-04-03


Posts

: 2458










Soren

Sr Member





Join date

: 2016-04-28


Posts

: 140




They are so cute!!! If you are stopping by Arizona, I will take 3 girls!!!

Rodents rock!

Hero Member





Join date

: 2016-06-27


Posts

: 1818






Aaw so cute! I wish I could have some!

_________________
Current Mice: None.
Rainbow Bridge: Daisy, Peach, Ivy, Penelope, Hazel, Ruby, Clover, Peanut, Minnie, Ginger,  Honey, Violet, Flora, Fauna and Merryweather.
Awh! Bet the mother can't wait to get all those babies off her tail. Himalayans are so pretty, I bet they'll be adopted pretty quickly.
_________________
Goose & Otter* ♂ 

Remembering Mr. Bald ♂, Tipsy, Topsy, Maier, Graham & Garcia ♀
*Neutered male group. Do not house intact males together.*

River

Hero Member





Join date

: 2016-06-19


Posts

: 1486






Glorious! You and the mothers raised them well!
Similar topics
---
Permissions in this forum:
You
can
reply to topics in this forum