Hi there! I am planning on getting my first mouse after about a year and a half of planning. I am getting him on Monday =) I just wanna check that there is nothing else I can get for him. I will try find some wooden chews not filled with "treats" in the next couple of days... I have a fair few hides not in the cage at the moment, as well as another bin to go on top once he is more settled into his cage, a back up wheel and cardboard boxes. Lots of cardboard boxes.
The current bin measures 30cm* 50cm, which I understand to be the minimum size (hence more space later!).
I just want my little guy to have a good life =) A picture from the breeder;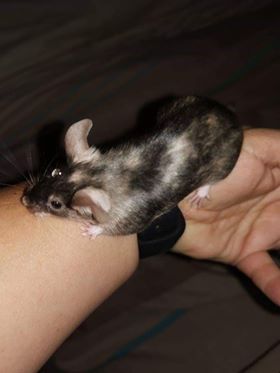 The starter cage;

EmCharlesWally

New Member





Join date

: 2018-04-05


Posts

: 7



Congrats on getting your first mouse!

A few main things that stick out to me:

1. What type of bedding do you have? Keep in mind pine, even when kiln-dried, can cause respiratory infections. Your best bet would be to go with a dust-free paper bedding like Carefresh.

2. Make sure your mouse has plenty of bedding! Mice are burrowing creatures and use bedding to thermoregulate, so adding in at least 6" of bedding is strongly recommended.

3. Fill up that cage! Male mice in particular need tons of toys to keep them stimulated since they can't have constant social interaction. A lack of enrichment can easily lead to a stressed/bored mouse. You really shouldn't even be able to see the bedding; it should be packed. Cardboard toilet paper tubes are a favorite in my house; we basically never throw away cardboard without a mouse using it first haha.

4. Is the mouse you're looking into getting healthy? Those bald spots look a bit concerning--fur loss can be caused by many things, including fungal infections (like ringworm), mites, a protein too high in diet, boredom, and a ton more. It may be something to clarify with your breeder before getting him.

If you have any further questions don't hesitate to ask!
_________________
Mice: Raven
Other: Hermes (robo hamster), Prism (betta), Max (dog--profile pic)
Rainbow Kids: Pepper, Nugget, Dove, Artemis (hamsters), Leaf, Oak, and Moo (mice)

Robin~

Sr Member





Join date

: 2019-06-05


Posts

: 444






Thank you so much !
1.Ahhh I thought that these shavings would be ok, no mention of pine? If not I'll use it for mulch for my plants over winter instead. I keep getting mixed reviews for most types of bedding, so I was planning on trying different bedding types to see what worked for us.
2 There is about 6 inches in the base ( actually may need 1-2 more cm...), and more bedding in his hides.
3. Ok! I can add more toys, I just didn't want to overwhelm him. I have also saved a lot of toilet rolls over the last year. I will go look for more things for him to destroy XD What are your views on hammocks? I'd love to order some matching hammocks with his ratty cousins!
4. I thought those may be his pattern? He is splashed, so i thought those lighter spots may just be part of his colouring? I will message his breeder if this is a point of concern!
I think I've found an image of a similar mouse from the same breeder-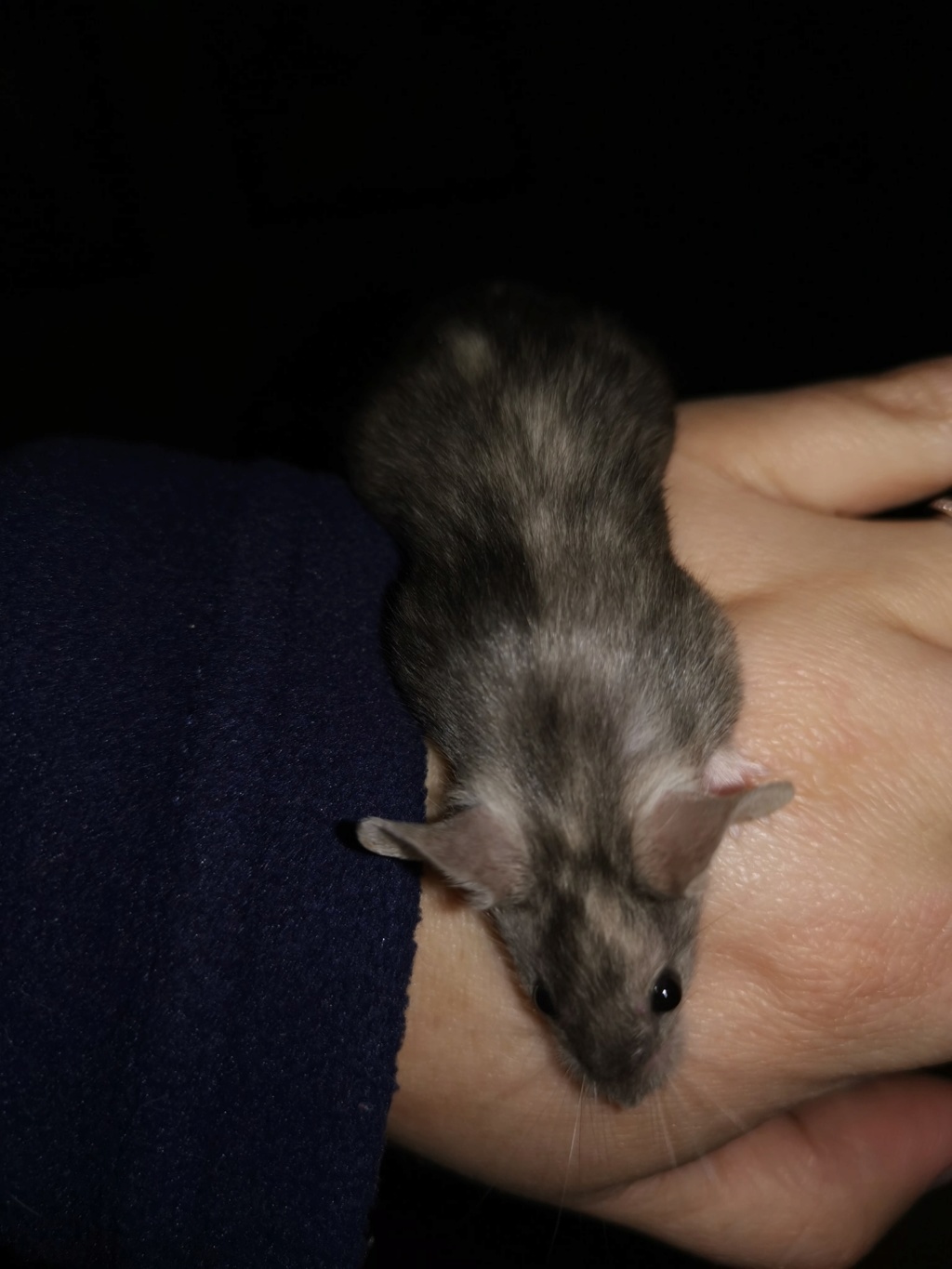 EmCharlesWally

New Member





Join date

: 2018-04-05


Posts

: 7



1. Yup, softwood/pine is definitely a no go. It's discussed in a bit more detail here:
http://hamsterhideout.com/forum/topic/123841-is-pine-unsafe/#entry1348569
3. Hammocks are great, I DIY mine all the time out of fleece and old T-shirt scraps. I only really have one girl atm who really uses them but it's definitely worth a shot.
4. Yeah, looks a bit more like thinning fur than a coat color. Mice can be brindle (tortoiseshell), but it looks like this is a bit more than that as mice can't have lighter mottling. Here's an image of my solid black mouse; her coat is very full and sleek.
_________________
Mice: Raven
Other: Hermes (robo hamster), Prism (betta), Max (dog--profile pic)
Rainbow Kids: Pepper, Nugget, Dove, Artemis (hamsters), Leaf, Oak, and Moo (mice)

Robin~

Sr Member





Join date

: 2019-06-05


Posts

: 444






Similar topics
---
Permissions in this forum:
You
cannot
reply to topics in this forum