Hello,
I got 2 beautiful mice from a local breeder earlier this year. I was told by the breeder that one of them could possibly have a Himalayan coat but they weren't sure since it hadn't developed yet. A few weeks after bringing them home, her nose started getting the classic brown coloring of a Himalayan coat so I was confident that's what she was. However, a little over a week ago her back got the brown coloring too, it was light brown at first but now it's a pretty dark brown. I tried looking this up but I couldn't find any information on it, I'd it normal for their coats to change colors like this? I don't know much about mouse genetics whatsoever, but could this be the representation of 2 coat types?
Any helps appreciated! The picture I attached shows her coat as of last night, it's pretty poor quality but there are no shadows on her, it's only her coloring.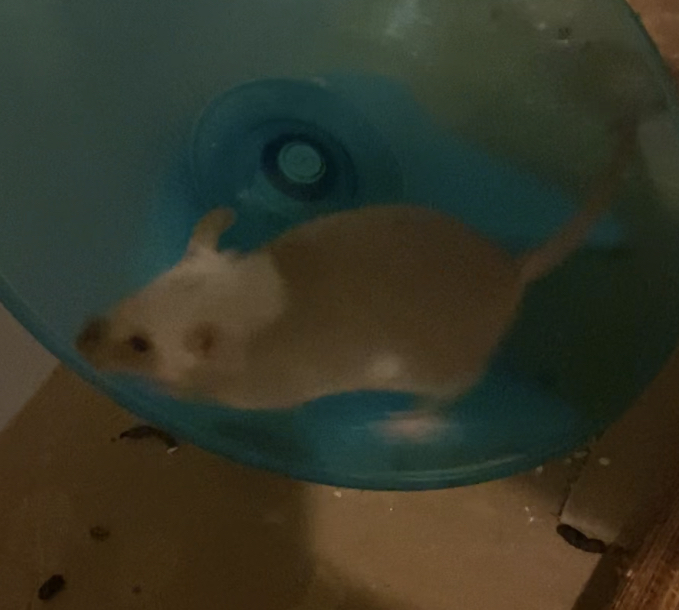 Oreoandfriends

Sr Member





Join date

: 2018-07-22


Posts

: 107






Wow!! I don't know anything about coat types lol. i just wanted to say she's SOO PRETTY. i would suggest posting on r/petmice. It's usually more active, especially if there's a picture involved. I think you would get a lot more answers that way.

tkstefan

Jr Member





Join date

: 2020-06-03


Posts

: 27




Mosey mouse

Jr Member





Join date

: 2019-08-15


Posts

: 23



---
Permissions in this forum:
You
cannot
reply to topics in this forum