So I have a few questions, is the cage crowded enough? Is the cage big enough for 3 mice? With this cage should I get a 3rd mouse? What DIYs can I do to make the cage better? Should I switch to a bin cage? What are some cheap products that I can use? How can I make cleaning faster? Is the snake clips that I use good? How can stop them from burying their toys?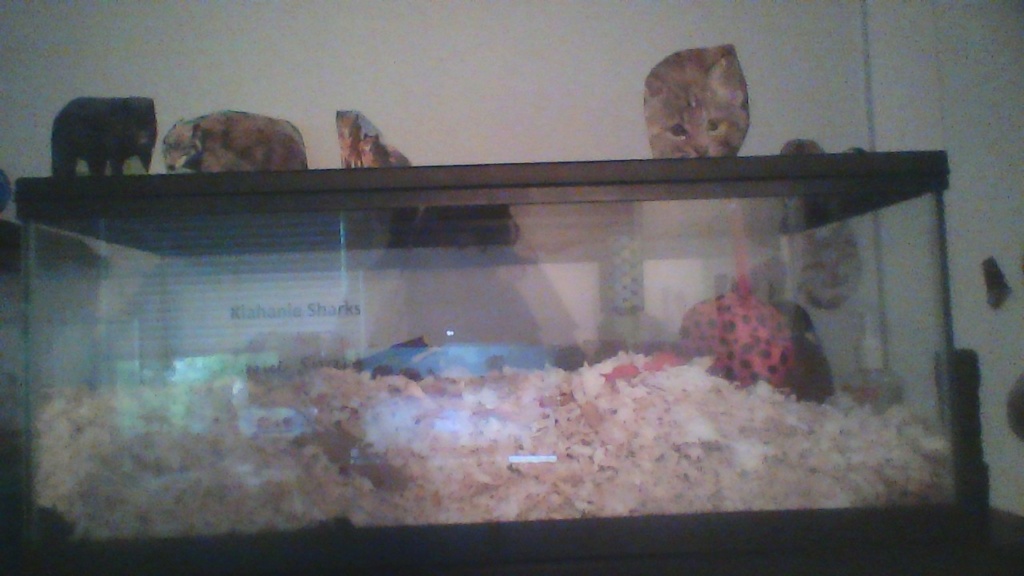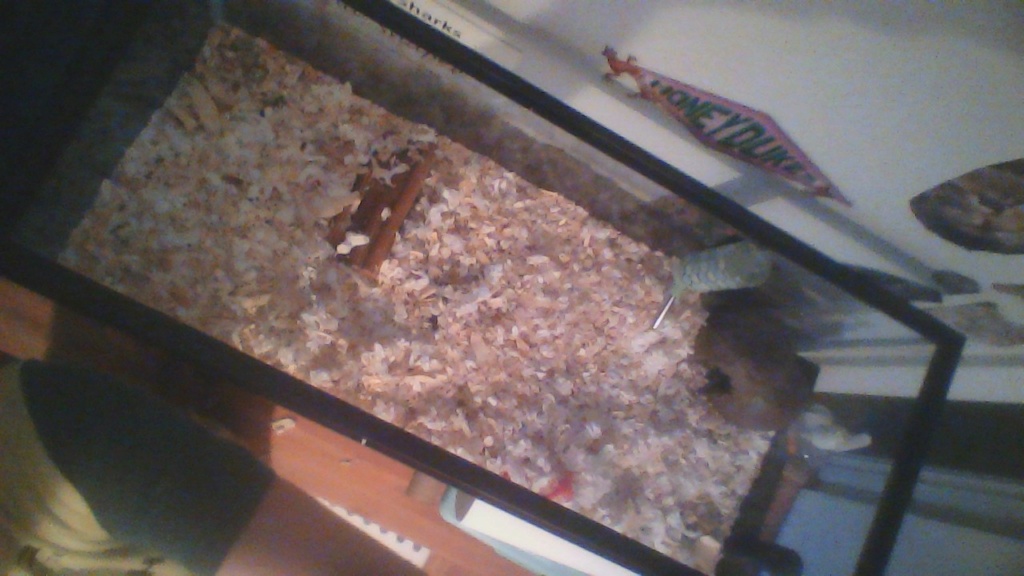 Pearlandluna

Jr Member





Join date

: 2020-10-05


Posts

: 20



There's a lot of open space there which makes mice feel unsafe, so yeah, I would put a lot more stuff in there. Doesn't have to be purchased hideouts. You can use the small tissue boxes, the little boxes 12 coffee pods come in, toilet/paper towel rolls, etc. I just got some unfinished wooden boxes at the dollar store sold as birdhouses, enlarged the entry hole, and turned them on their sides.

I highly suggest adding a wheel - the bigger the better and mice love and need their wheels. Amazon has an 8.5" Kaytee Comfort Wheel that is reasonably priced or you might find one cheaper in a local pet store.

You can't stop them from burying their toys.

What size is the tank?

SarahAdams

Sr Member





Join date

: 2020-08-18


Posts

: 205



My tank is 20 gallon maybe 20 gallon long. I have a comfort wheel but it is way too loud and the mouse cage is in my room. Could I get a flying saucer? are they quiet? Is the travel cage okay?



thanks!

Pearlandluna

Jr Member





Join date

: 2020-10-05


Posts

: 20



I think a 20 gal would be well suited towards carrying three mice. In my experience, the quietest wheels are mesh (as long as you keep them oiled) although I have several different types of wheels in my enclosures. Saucers tend to rub up against things which (in my opinion) is worse than the sound of the wheel itself. (My mice are also in my room, they've got four wheels, two of which are saucers.) I would recommend checking Aliexpress or eBay for saucer wheels since they're more affordable and the quality is usually the same or better. I don't know much about travel cages but that one should be fine, it's more about what you're comfortable carrying your mice in.
I think the size is right, but no, I don't think it's crowded enough. You should probably add more toys, maybe a few hides to make your mice feel safe and less vulnerable. You want your mice to feel crowded and cozy...that looks like a little too much open space.
_________________
Poppy, Sesame, and Sunflower

Clementine

Full Member





Join date

: 2020-10-20


Posts

: 56






Similar topics
---
Permissions in this forum:
You
cannot
reply to topics in this forum