So I had a few female mice and one of them gave birth unexpectedly (I bought from some breeders who probably wasn't the best but I was unsure of the warning signs back then) because I bought a female who was 3 days pregnant but wasn't showing signs since it was early stages of pregnancy, I figured out the number of days because googled the average gestation period for mice and took away the days since when I got them which was around 14 days approx.

Anyways, my sister and her boyfriend took in 2 males but I wasn't sure if I advised against it or not (I was pretty desperate since my budget was running low but I will take full accountability if I didn't). They're both adults so I was sure they would do some research but I'm not sure if they did or not. Before they left I gave them a sample of the food to last a few days and a week's worth of bedding. My sister went to Jolley's for the Rosewood Abode Hamster Cage in pink. Which is 55 x 39 x 26.5cm (w x d x h). When I went up the mice had one hide and wheel between them along with a food bowl and water bottle. I felt bad since for the longest time they only had that so I gave my sister an extra hide and a wooden chew toy for them.

I'm thinking about making a box for the mice with extra toys and hides in for them along with my kinda used cleaning spray (Johnstons clean n safe spray) and going to pass on my knowledge of mice to mice sister if she listens. I don't want to word it in a way where my sister might be thinking I'm accusing her of not looking after them properly but I am concerned the longer I see them because of their lack of entertainment. I hope it wouldn't seem weird, me still buying them things after I gave them away, but she understands I cared and still care about them a lot. Also, I don't think many people handle them so when I visit I'm trying to handle them for atleast an hour each.

AMellowHello

New Member





Join date

: 2020-10-28


Posts

: 3






Are both males being kept together?

SarahAdams

Sr Member





Join date

: 2020-08-18


Posts

: 205



SarahAdams wrote:Are both males being kept together?
yeah that's the problem because they sometimes fight but I report back to my sister when they do

AMellowHello

New Member





Join date

: 2020-10-28


Posts

: 3






Male mice must never be kept together. They are highly territorial and will fight, can give each other terrible injuries, and may fight to the death.

SarahAdams

Sr Member





Join date

: 2020-08-18


Posts

: 205



You should tell them that they need to get another enclosure for the other male, otherwise someone could get hurt or killed
_________________
Poppy, Sesame, and Sunflower

Clementine

Full Member





Join date

: 2020-10-20


Posts

: 56






So what I would suggest is to mention that mice love repurposed objects  like tp rolls paper towel rolls and tissue boxes ECT. That is where I get most of my hides. Of course I have regular semi permanent hides they I rotate. But my girls seem to gravitate towards the boxes more. If you say it in a surprised tone and perhaps suggesting to try it out and that you heard from the internet she won't take offence. Because I did not believe it but the mice sure love it. Or you can look online/ petstore and find something really cute, like really really cute, and say you thought of them. Like I have a banana hammock that my mice absolutely love. As for separating them I do not know about that. If you lived in so. Cal I would give you my old plastic One (used a week to a month but one of them was biting the bars so I moved to a aquarium to be safe. They didn't get through because I moved them as soon as I seen the one doing it)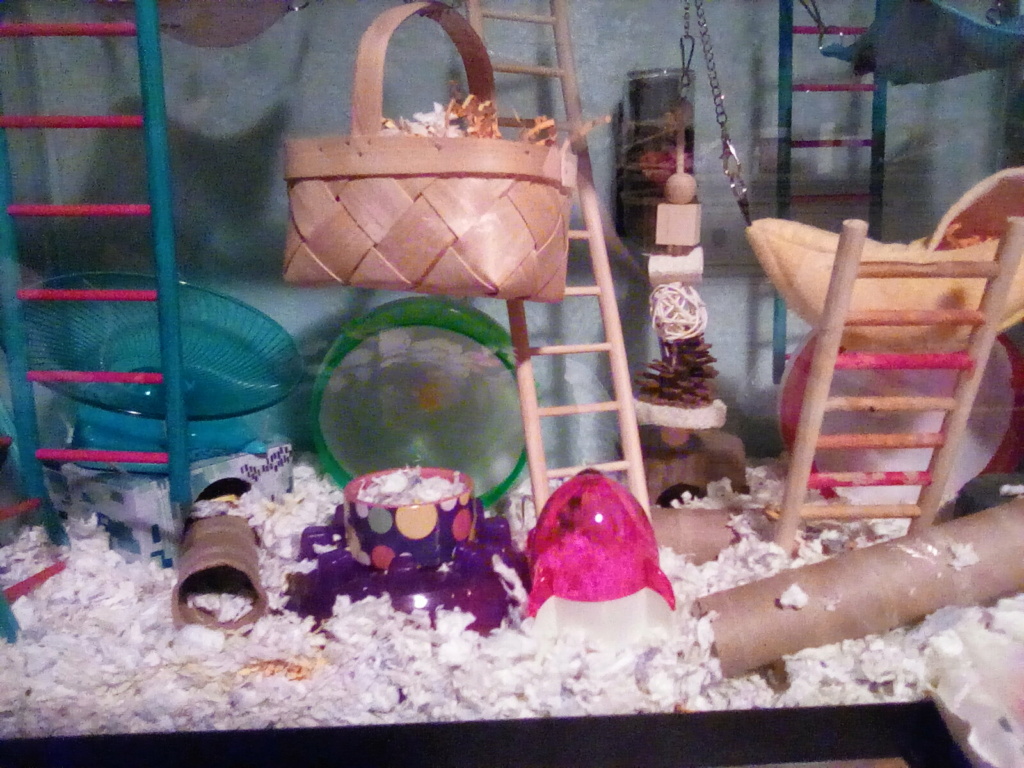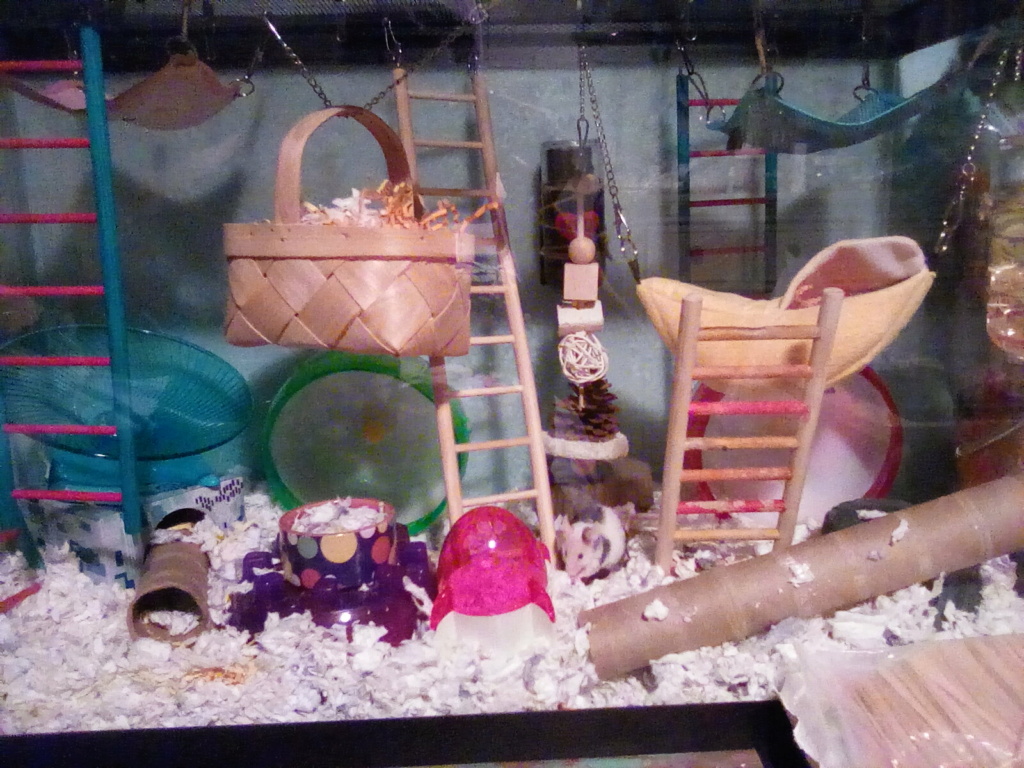 (Sorry pictures are not good I am on my kindle and the camera sucks!)

Tiffanieptrck1

Jr Member





Join date

: 2020-06-11


Posts

: 25



Ohh.... I forgot to mention you need to take any plastic off things like the tissue boxes! Leaving a little bit of paper on the rolls might be fine but I usually don't. also no metal staples holding them together
05.11.2020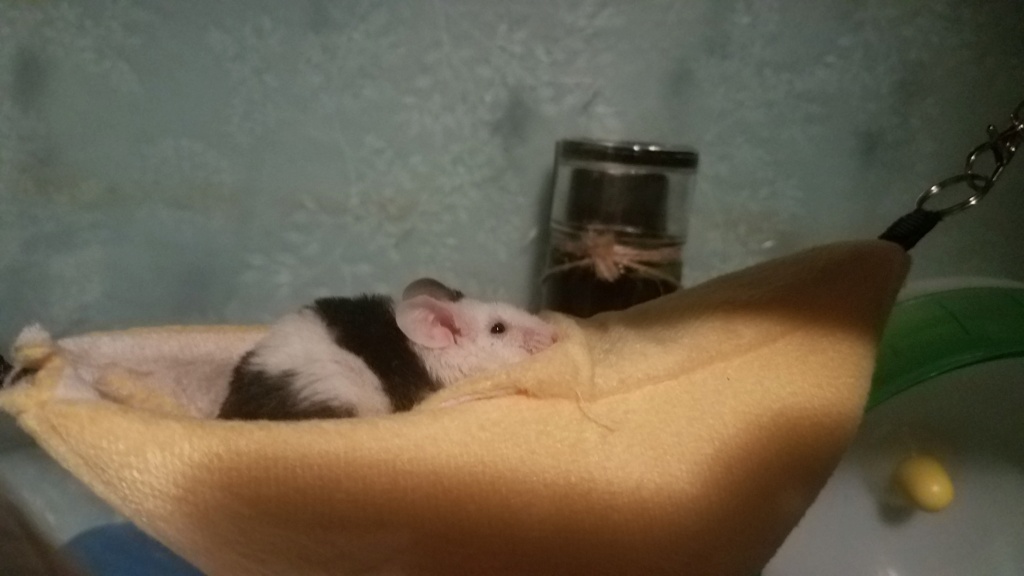 Since I switched to my phone here's more pictures. My mice actually also like  Egg cartons (so long as they're clean) And upside down drink carriers. In the picture this is a cream soda glass bottle 6 pack container on its side. They hop up-and-down it like a maze. I also included pictures of cute hides i have found but there are much cuter/cooler ones online.
They usually  Only last week though cause I like chewing through stuff. I hope this helped.

Tiffanieptrck1

Jr Member





Join date

: 2020-06-11


Posts

: 25



AMellowHello likes this post
Thanks for the replies! I'm not sure about my sister's financial state but I'll surely mention it to her!

AMellowHello

New Member





Join date

: 2020-10-28


Posts

: 3






---
Permissions in this forum:
You
cannot
reply to topics in this forum