My babies figured out a couple of their foraging toys today, and Dandelion figured out how to climb to the top of the ladder! I'm very proud of them because where they came from they didn't have any foraging or climbing toys, and yesterday I remember one frustratedly trying to figure out how to get into this little hanging glass terrarium I stuck a little food into as one of their foraging toys. Today they've figured out both the terrarium and the plant pot thing I stuck some millet sprays into, as well as a swinging ladder.
Sorry they're a little blurry.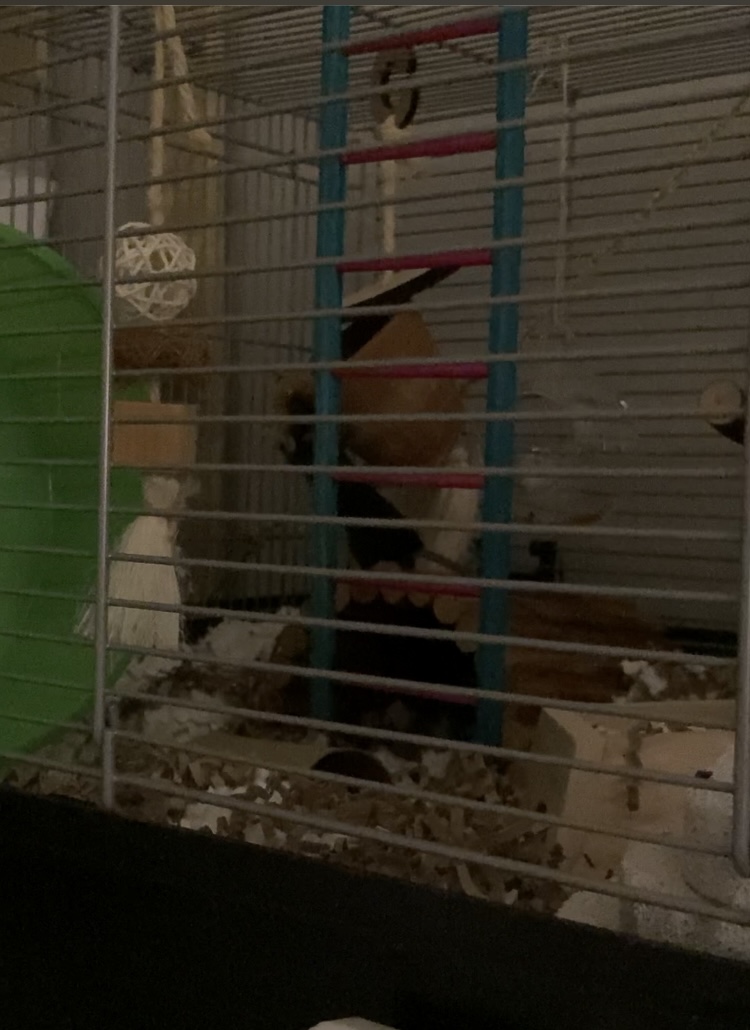 disastervibe

Jr Member





Join date

: 2020-11-11


Posts

: 35




River and M O U S E like this post
I'm finding mice to be intensely curious. They seem to never give up when they want something and will eventually poke their noses into every nook and cranny of their homes. Glad your girlies are enjoying their new, enriched lives and fun toys!

SarahAdams

Full Member





Join date

: 2020-08-18


Posts

: 78



disastervibe likes this post
They sure are! And they're so much fun to watch.

I just realised looking at the photos I posted and back at the cage now, that they've managed to figure out how to lower one of their hanging toys a bit, and it's the one they like to pull bits of loofah and stuff out of as nesting material... like they've made it easier to go back and reach. So clever!

disastervibe

Jr Member





Join date

: 2020-11-11


Posts

: 35




They're a lot of fun to watch - so busy! Always racing around, arranging their stuff, and hoarding treats. I found it amusing to watch mine grab their ripped-up tissues and drag them all up their tubes into their beds until the space is so stuffed full I can't even see them sleeping in their nests. They're so funny and cute. Mine apparently spend much of their nights trying to bury their wheels.

SarahAdams

Full Member





Join date

: 2020-08-18


Posts

: 78



disastervibe likes this post
Similar topics
---
Permissions in this forum:
You
can
reply to topics in this forum