Hey everyone! I wanted to hear some thoughts on what's going on with one of my girls, but first a little back story. So, my baby girl, Zebra had a pretty serious injury in her cage and all her limbs got messed up for a while. This was three weeks ago and she did lose weight during this time. She normally weighs 37g and she got down to the low 30s, she wasn't eating or drinking at the time so I fed her this stuff my vet gave me through a syringe. She eventually got her appetite back and was drinking and eating on her own but she wasn't very active since she was still healing so she got a little chubby, around 39g. She has now fully recovered and is back to her normal weight of 37g. But I noticed something really strange about her a couple of days ago. She has four small lumps on her, two right across from each other on her sides and two on her back legs which are also right across from each other. The lumps showed up in the same areas where she was injured so I wonder if this is something related to the healing process or maybe incorrectly healing? I think the front lumps have grown a bit because they feel a bit bigger. You can't see the lumps on her without feeling them especially the back ones, but the front ones you can see a tiny bit but I don't think it would show up in a picture. There were also small bugs in a bag of her food that I ordered online and the lumps showed up within the time I bought it so I wonder if this is connected? I'm worried they could be tumors or abscesses
but it's strange that there are 4 of them and they are so even. I've been very closely monitoring her and she's still acting like herself and her weight has stayed the same. Is it normal to have more than one tumor or abscess in a mouse at once? Could these be related to her injury or the bugs? I just find this situation very strange, shes also turning a year old in a little over a month. I really hope this doesn't turn really serious I love her so much. Any advice would be great, thanks!

zozzlezeb

Jr Member





Join date

: 2020-10-10


Posts

: 22






A vet is going to be your best bet for figuring out what's happening. This sounds like it could be a number of things and only your vet will be tell you what it may be definitively. Abscess or fluid build up, tumors, enlarged nodes, irritated bug bites (seems unlikely if they're symmetrical). If these bumps are getting larger I'd make sure you get her to see the vet as soon as you can so she doesn't go downhill again.

Peachy

Moderator





Join date

: 2016-04-06


Posts

: 3164






Thank you! I'm going to bring her in after the new year, I hope whatever it is isn't too bad. I was also able to get a photo of one of the lumps on her side. The other side is basically the same size.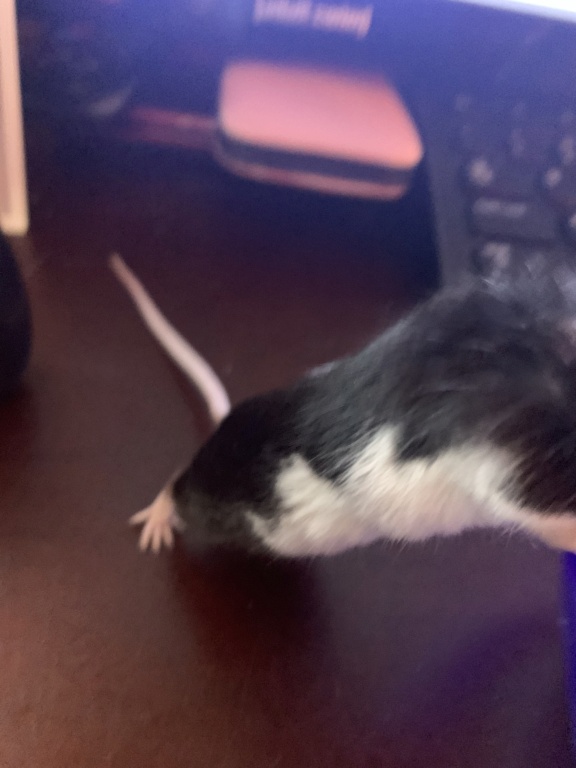 zozzlezeb

Jr Member





Join date

: 2020-10-10


Posts

: 22






Swollen glands or fluid build up around the injured joints sounds likeliest because of the symmetry. Symmetric tumours would be weird. Also possible adipose (fat) deposits from her weight gain? Excess bone formation after her injuries similiar to what you see in rheumatoid arthritis, calcium deposits, so many things. Sounds like an xray by the vet is the only way to tell. Please let us know when you find out, thanks.
_________________
Dee
Let the beauty of what you love be what you do - Rumi
Similar topics
---
Permissions in this forum:
You
cannot
reply to topics in this forum