Hey! My name's Juliana, and I'm a (new) enthusiastic mouse owner, who is the momma of one little mouse! I joined this forum because I have a mouse now- and have absolutely fallen in love with him. I wanted to find a place where I can read up about mice and learn more, while also being able to chat w people who also have mice <3
I would like to introduce yall to MooMoo Cow (Moo for short)!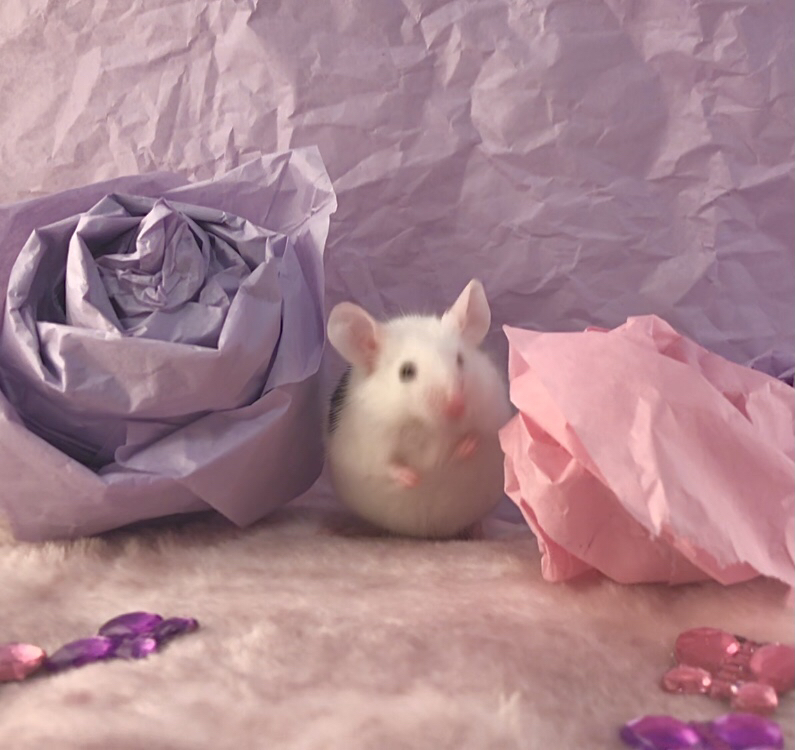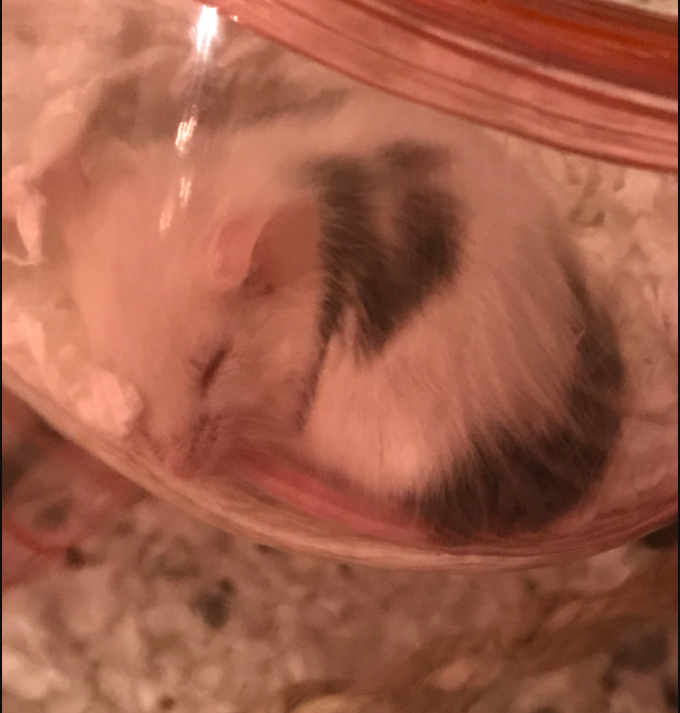 I got him on the 4th of January for 3$ and I absolutely adore him. He's super sweet; loves to sleep- though scared of the dark, and will happily walk onto my hand when I put it in his cage for 1 on 1 time with me
happy to be here even though I may forget to be active! I'm kinda just like that I guess haha!
Peachy, SarahAdams and Dee67 like this post
Moo is adorable, I love his markings! Welcome to the forum

Oreoandfriends

Sr Member





Join date

: 2018-07-22


Posts

: 107






Hello, and welcome to the forum!

MooMoo is absolutely adorable, what a cute little boy!

I wonder, though, what makes you think he's afraid of the dark? Mice are nocturnal animals and tend to be more active in the dark, so I'd be worried something is wrong if he's acting strangely in the darkness.
_________________
tabby | she/her | 25 | tx, usa
★Mouse Dossier★
my mouse gallery
mouse mom to: Pronto
remembering: My dearest Trouble and all her siblings who've joined her across the rainbow bridge.  
SarahAdams likes this post
Little Moo is beyond adorable!!
 I love his little spots. But yeah - I'd be surprised at a rodent that is scared of the dark.

SarahAdams

Sr Member





Join date

: 2020-08-18


Posts

: 205



Welcome! This mouse is the cutest thing I've EVER seen. I love the last picture. So sweet.

Peachy

Moderator





Join date

: 2016-04-06


Posts

: 3164






Hello Moo Moo Cow, you are sweet and handsome and round. Welcome to you and your human
_________________
Dee
Let the beauty of what you love be what you do - Rumi
SarahAdams likes this post
Similar topics
---
Permissions in this forum:
You
cannot
reply to topics in this forum