Hi all, after getting my 3rd mouse Sesame and quarantining her for 2 weeks, I decided to try to introduce her to my first 2 girls Ruby & Maisy. My BF was also over and brought his 3 female mice to play with mine.
Size differences between them all in case that is relevant:


Ruby & Maisy = 4 inches

Sesame = ~2.5 inches

BF's mice = ~3 inches

Here's what happened on the day I introduced them:


Introduction of all through playground method. My mice kept chasing his so we separated them. Sesame also constantly tried to hump his mice during this time.

Put them (all my own mice) together in a 10 gal empty bin. Things went fairly fine to the point where they all groomed together and slept huddled together.

Sesame's behavior was kind of strange to me. She spent most of the time trying to hump Ruby and Maisy.

Ruby let Sesame groom her, but Maisy never likes to get humped. So Maisy kept avoiding Sesame's antics and squeaking to tell her No.

After 2 hrs of leaving them together and no fighting, I decided to move them in altogether - new bedding with small mix of each of their old beddings, and their toys/accessories.

That's when things went wrong. Sesame kept trying to hump Maisy again, and they squabbled to the point of blood. Sesame's foot was bleeding. Had to separate her from Ruby and Maisy

BF's mice never humps even with each other for some reason, we think that they came from a breeder or were human-raised. Unless they won't try doing this until they're older? I'm also thinking Sesame doesn't have much social skills. I'm certain all my girls were mice-raised
Anyway, should I try this again in the future? Is there something about Sesame that makes her the way she is with all the constant humping? She is very scared of me otherwise. Was there going to be a problem anyway because of their size differences? Would it be fine to just let Sesame still play with Ruby since they seem to get along fine than with Maisy? Also wondering if Sesame would only get along with a male
Last edited by banilya on Mon 25 Jan 2021, 3:18 am; edited 2 times in total (Reason for editing : Specified in introduction descrpt 2nd bullet that they = my mice only)
I don't have any expert insight to give but just wanted to say that with all 7 of the female mice I had over years past, I never saw one hump another. Sesame must just be a very dominant mouse that likes to be in charge and that's her way of establishing the pecking order. I don't think it has anything to do with how they were raised, as the great majority of mice are parent raised and if some were human raised you would have probably been told about it.


My only other thought is if the playdates with his mice are a good idea. I have a feeling that moving mice around and introducing them to others just for a short time and taking them away again would stress them out, as they're used to their cage and their place and their friends, and it seems to disrupt their social structure. I don't know if the potential benefit of having "play dates" is worth it in this instance.

As for your own mice, maybe back up a bit. Did you do anything to let them get used to each other before introducing them on neutral ground? Like, switching toys or a bit of bedding in each cage so they can get used to each other's sent first? Next step being putting their cages next to each other so they can see and smell each other but not interact, before finally introducing them on neutral ground. I think a more gradual introduction is the way to go.

That's my two cents, I'm curious what everyone else has to say!

_________________
One male mouse, Willie!
Rainbow Bridge:Merci, Astra, Ellie, Suzie (Suzers), Millie, Cece and Terri.

EverythingAnimal

Sr Member





Join date

: 2016-04-02


Posts

: 320






Ummm...are you positive Sesame is a girl??
_________________
Dee
Let the beauty of what you love be what you do - Rumi
SarahAdams likes this post
@Dee67

wrote:Ummm...are you positive Sesame is a girl??
Oh, what a thought! You say Sesame is very afraid of you so I assume you haven't been able to do any closeup checks? Sometimes it's not always easy to tell especially if they are quite young. I thought one of my boys might be a preggo girl when he started to look very round. He didn't show any very obvious boy bits, so I was freaked out. Turns out he is a boy (thank goodness) who just eats a lot.
I hope Sesame is indeed a girl!

SarahAdams

Sr Member





Join date

: 2020-08-18


Posts

: 151



Definitely good to check, as always.
 I have seen some humping behavior when introducing female mice. It's fairly normal and to be expected, but I've never had it get to a point it was causing big fights. That said, it's possible one is just more dominant or less tolerant.
_________________
Goose, Otter & Mr. Bald* ♂ 

Remembering Tipsy, Topsy, Maier, Graham & Garcia ♀
*Neutered male group. Do not house intact males together.*

River

Hero Member





Join date

: 2016-06-19


Posts

: 1445






SarahAdams likes this post
Thanks all! I've tried to identify Sesame earlier today. They actually climbed onto me which I was very happy about! Wore knit gloves for their comfort. But I couldn't get them to hold still and they were fast to get away from me lifting their tail. I took a lot of pics as I could when I put them in my carrier bin. I've been wondering if Sesame really is a girl, and I want to say that she is from the pictures but I'm still skeptical if I'm incorrect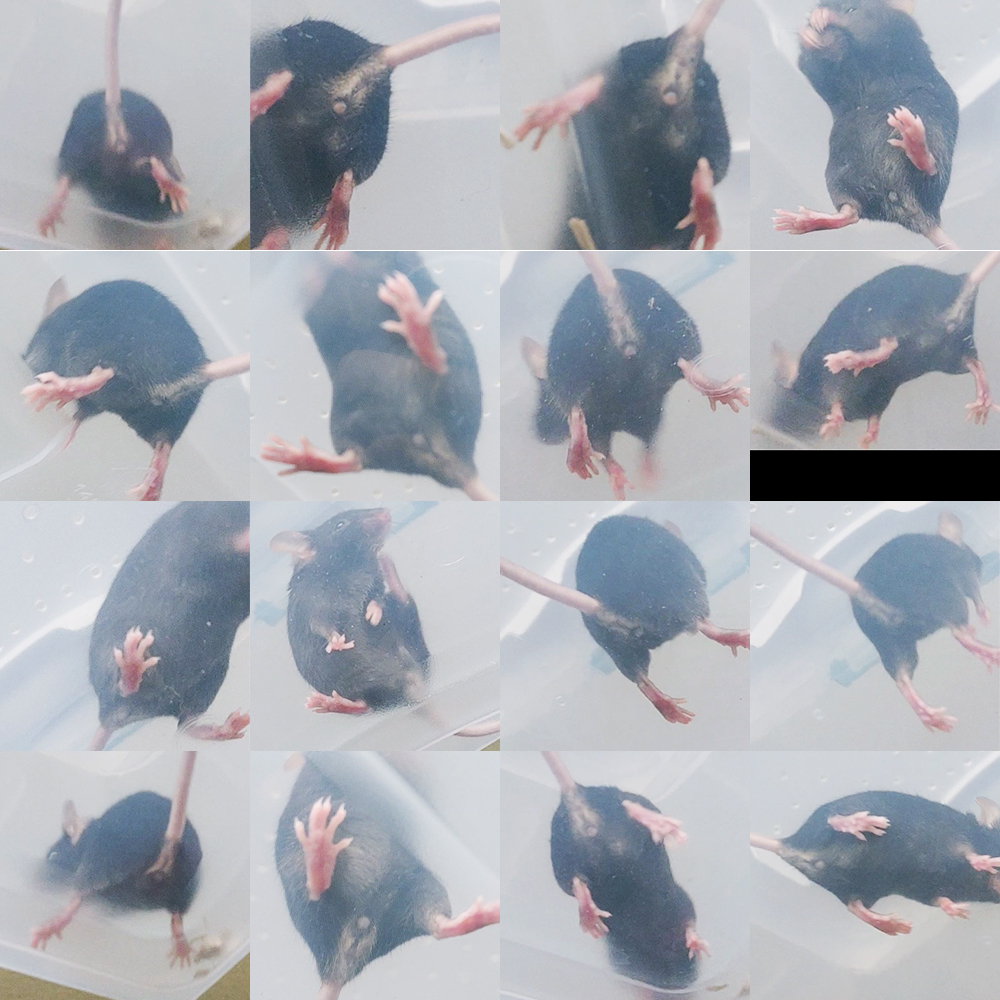 @EverythingAnimal
I only mixed their toys together during the playground introduction and then mixed some bedding only when I was preparing the bin to put them all together in. If Sesame really is a girl I'll go with the gradual introduction to be safer
Last edited by banilya on Mon 25 Jan 2021, 5:39 pm; edited 1 time in total (Reason for editing : Fixed description)
She looks female to me. Humping is a natural part of working out the hierarchy, just like chasing and squeaking. I'd also advise against play dates, though. An important part of introductions are forming hierarchies, figuring out who's alpha, and if the hierarchy is constantly changing because mice are constantly being added and taken away, you're going to have some stressed out mice in both houses.
When you get around to putting everyone together again, make sure nothing smells like any of them. All new bedding, washed toys, etc.
@EverythingAnimal
touched on some tips above, but here's some more info about introductions:
https://www.petmousefanciers.com/t19-keeping-mice-together-introducing-them#69

Peachy

Moderator





Join date

: 2016-04-06


Posts

: 3150






River, SarahAdams, Dee67 and banilya like this post
It does look like Sesame has nipples - if that's the case, then they're definitely a girl, as male mice don't possess nipples at all.

That said, although some humping is normal, the fact that Sesame is humping so much gives me pause to say that maybe Sesame is a male?

I'd definitely try to see if you can feel or see nipples before trying a reintroduction, just in case.
_________________
tabby | she/her | 25 | tx, usa
★Mouse Dossier★
my mouse gallery
mouse mom to: Pronto, Nellie, Frankie, + Zinnia
remembering: My dearest Trouble and all her siblings who've joined her across the rainbow bridge.
She appears female to me, too. 
I mean, if she's not, you'll probably find out soon at this point.
_________________
Goose, Otter & Mr. Bald* ♂ 

Remembering Tipsy, Topsy, Maier, Graham & Garcia ♀
*Neutered male group. Do not house intact males together.*

River

Hero Member





Join date

: 2016-06-19


Posts

: 1445






---
Permissions in this forum:
You
cannot
reply to topics in this forum