Hey im brad
and my roomate breeds tons of mice for a living she gave me three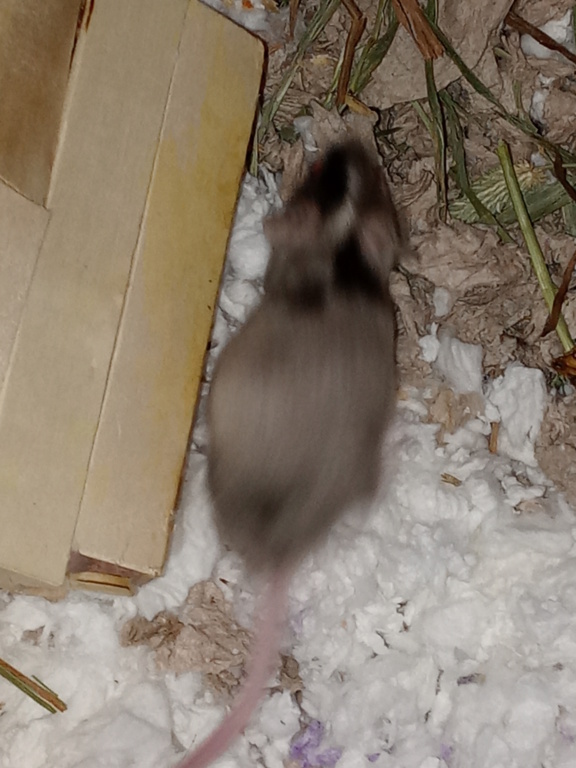 I have a young grey male named L0k1with some black and white on his face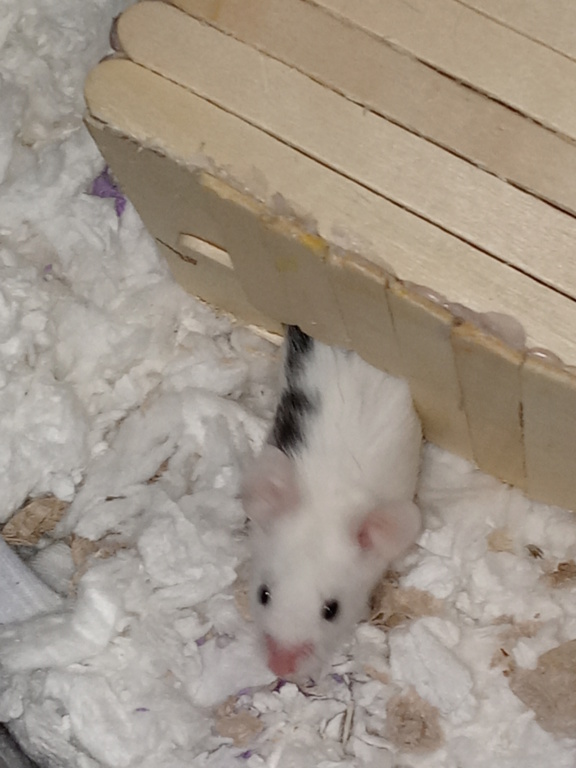 A white older female with some black spots named Kass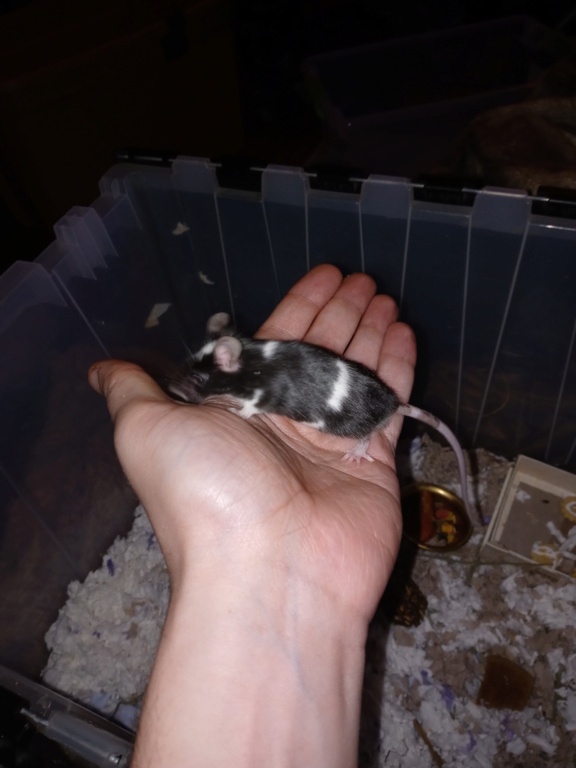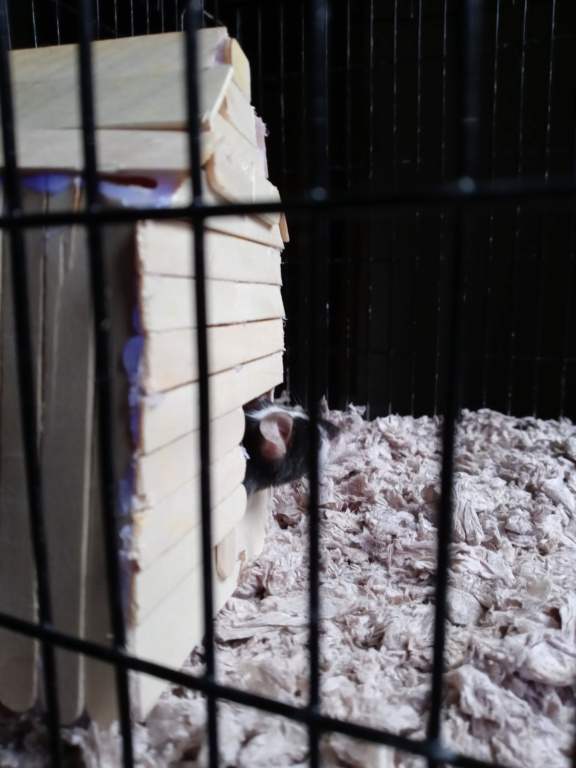 A black older male named riffraff with a white face marking across his eye and some white on his body
Many have me two males will kill eachother but kass and riffraff sorta adopted the younger one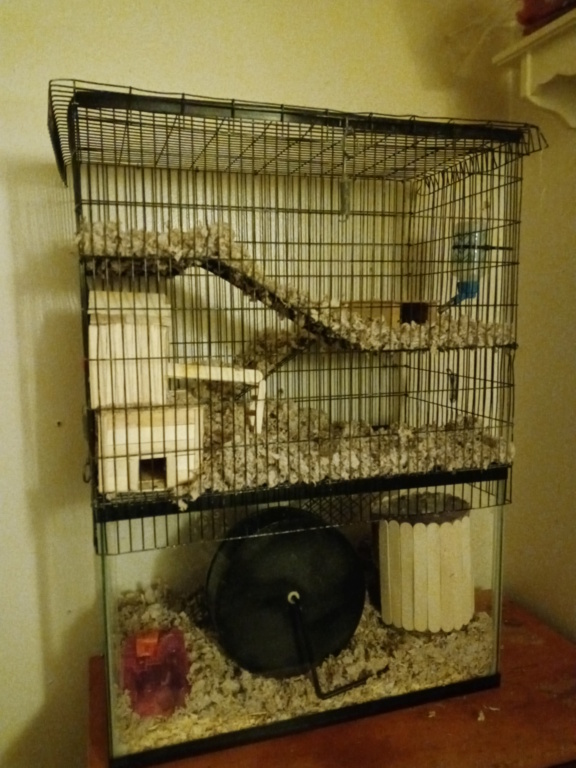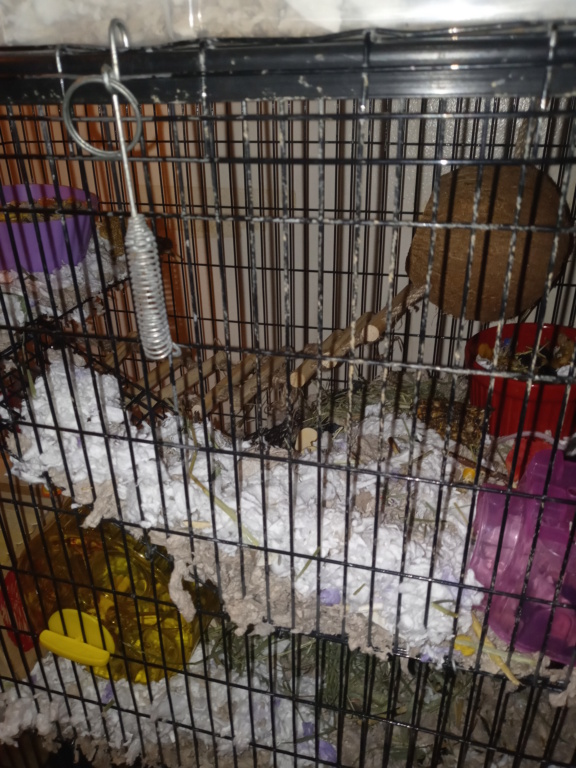 My cage is a tank with a cage top

Raccoonrage

New Member





Join date

: 2021-01-31


Posts

: 1



Are you planning to breed yourself, or are the males neutered?
_________________
Goose & Otter* ♂ 

Remembering Mr. Bald ♂, Tipsy, Topsy, Maier, Graham & Garcia ♀
*Neutered male group. Do not house intact males together.*

River

Hero Member





Join date

: 2016-06-19


Posts

: 1486






Welcome! Those are very cute mice, I love one in the first picture.

If you're keeping those males together I'd still be very careful with it, they could be getting along fine and one day decide they hate each other, especially if there's a female to fight over!

_________________
One male mouse, Willie!
Rainbow Bridge:Merci, Astra, Ellie, Suzie (Suzers), Millie, Cece and Terri.

EverythingAnimal

Sr Member





Join date

: 2016-04-02


Posts

: 320






They are all extremely pretty!
I would put more hides in the upper levels of the cage - maybe a hanging one (mine love their Sputniks!), some ladders, toilet paper tubes, egg carton, etc as well.
As mentioned, keeping males together might be fine for a while, but you could get up one day to a nasty, sad sight.

SarahAdams

Sr Member





Join date

: 2020-08-18


Posts

: 205



---
Permissions in this forum:
You
cannot
reply to topics in this forum