Thought I'd throw some pics of Willie here, he's really a beautiful mouse! I had never seen anything like him when I saw him in the pet shop. He was with about 10-15 other males at the store (many of which were also very pretty) and two weeks later all of the mice were gone. They were labeled "pet only" but mice were out of stock at petco so everyone who uses live feeders, including the employees, got them from there... I feel bad for the other mice, Willie can be glad that his fancy colors saved his life. I've had one albino female in the past, I think everyone with mice should get at least one albino one at some point since they're more likely to become snake food than the fancy looking ones.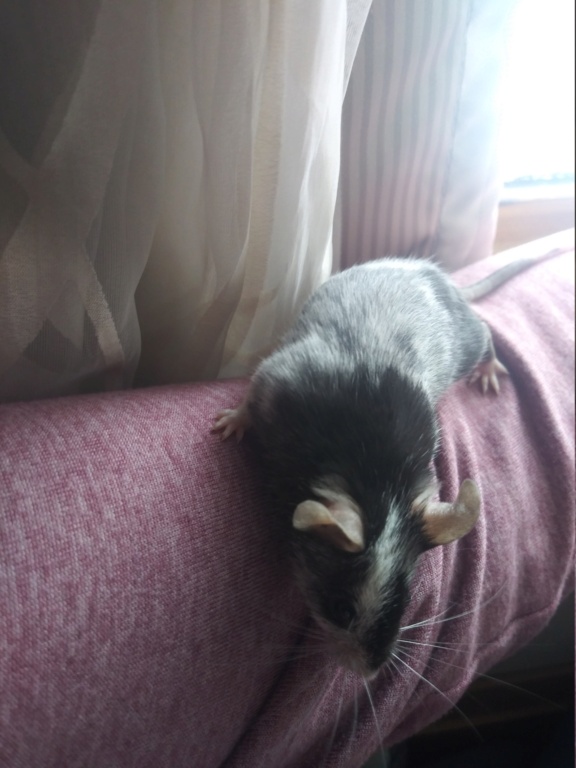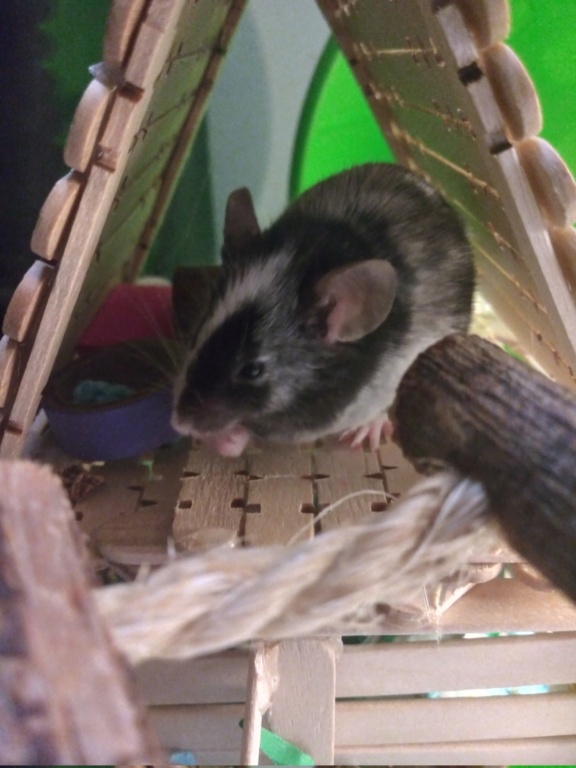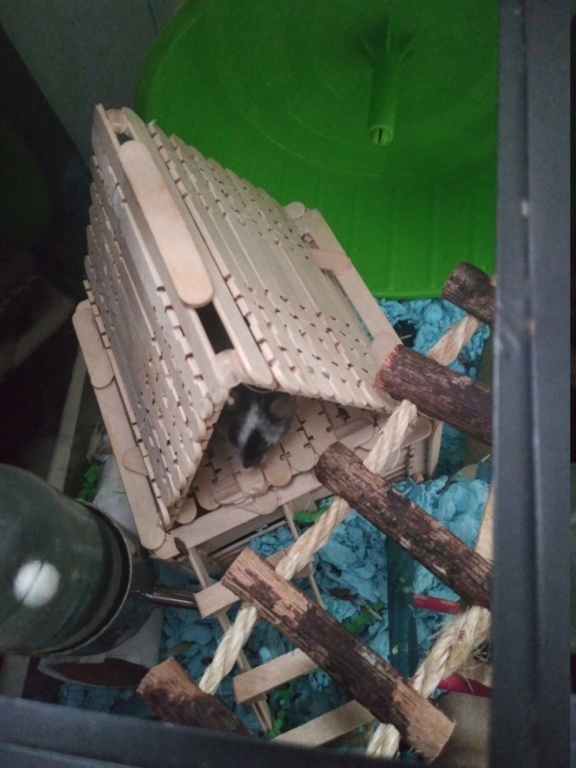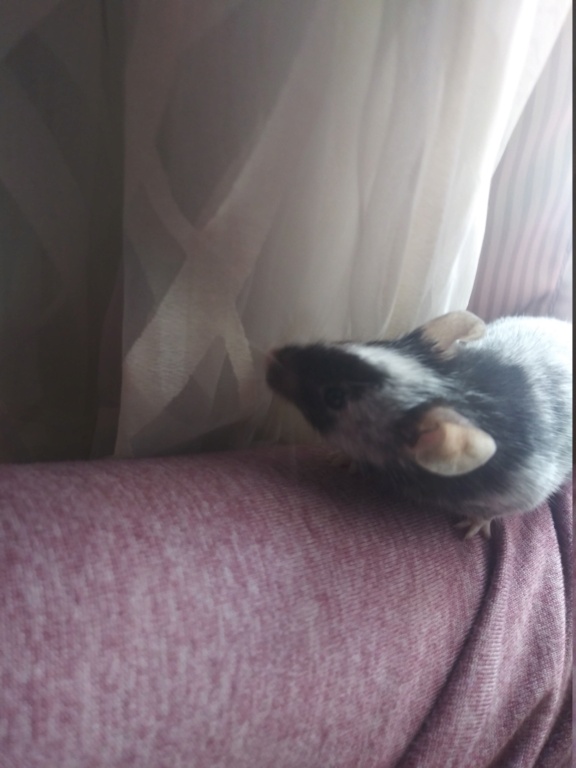 He loves his popsicle stick house, but I can't get him to use his wheel! He'll run on a saucer but not a normal wheel. He didn't have a wheel at the shop so maybe it'll take a while for him to "get" it.

_________________
One male mouse, Willie!
Rainbow Bridge:Merci, Astra, Ellie, Suzie (Suzers), Millie, Cece and Terri.

EverythingAnimal

Sr Member





Join date

: 2016-04-02


Posts

: 320






Peachy and Dee67 like this post
Willie is indeed a very handsome boy! I'm glad he came home with you. My mice adore their wheels to the point of addiction, so hopefully, Willie will catch on to his!

SarahAdams

Sr Member





Join date

: 2020-08-18


Posts

: 205



When I decided to take in a mouse, I intended to adopt one boy.  My sources were limited to a few nearby pet stores, some of which posted signs saying that their small rodents were for sale as pets, not as food.  One sold feeders out of its stock room, though.  I happened to overhear such a transaction initiated one day, so I knew about it.

I understand that people have reptiles as pets and love them.  I love reptiles too, VERY much.  I also know about the "rodent mill" trade that supplies live and frozen food for reptilian pets.  Whichever way I decided to go in selecting a mouse, I knew I would have guilt on my conscience.  But adopting a feeder I would also have one little saved soul that would not have to face the terror that had been its destiny.

My little April was in one of four tanks of PEW girls designated to be reptile food when I showed up at the pet store that Sunday morning.  I didn't have the fortitude to select one to save over all the others -- she just happened to be the one who stepped forward in the tank the clerk reached into.  That felt bad enough, "rescuing" only one, but as April's personality bloomed I'd feel horrible to remember all the other little lost individual personalities that didn't get the same chance she did.

Six weeks later I took April back into the store for a "visit" when I wanted to shop a bit.  The people there, one after another, were absolutely delighted to see her.  Another clerk (not the one who had picked her up out of the tank and handed her to me the first day) told me what a wonderful thing it was to see one of those little mousies again, because they all knew what happened to the vast majority of them, and it really pained them to hand over a little mouse to a person buying it as live prey.
_________________
Zephyr
Coco
Bobby
Noche
Paiva
April
I loved you so / I still do / I always will / 'Twas Heaven here with you.

MerciToujoursMaPetiteBoop

Sr Member





Join date

: 2017-10-18


Posts

: 376






Peachy, SarahAdams and Dee67 like this post
Willie is so handsome! I was surprised how quickly mice figured out the saucer wheel, but I've seen the opposite too... mice who refuse to use a wheel unless it's mesh. lol

My PEWs have more often than not been uber sweet. Shame they're so commonly labeled "feeder."

Peachy

Moderator





Join date

: 2016-04-06


Posts

: 3164






Willie is a very fancy fancy mouse
very handsome and obviously lucky. My Figgy wouldn't or didn't know how to use his 2 wheels for over 1 month. Then one night, in the middle of the night, I heard a strange sound and sure enough there he was trundling along. Once he caught on he never stopped until the day I cleaned the wheels. He was pretty upset with me and it took him a week to get back on again, silly dude
_________________
Dee
Let the beauty of what you love be what you do - Rumi
SarahAdams likes this post

_________________
One male mouse, Willie!
Rainbow Bridge:Merci, Astra, Ellie, Suzie (Suzers), Millie, Cece and Terri.

EverythingAnimal

Sr Member





Join date

: 2016-04-02


Posts

: 320






Wee Willie has such a nice home. He must be a very happy mousie!

SarahAdams

Sr Member





Join date

: 2020-08-18


Posts

: 205



---
Permissions in this forum:
You
can
reply to topics in this forum