Hi - I have had pet mice for much of my life.  I have one male mouse Nibbles. I LOVE making little scenes for him and photographing him as he explores them.  He loves the adventures and the attention I lavish on him.  This has resulted in his having a growing following on Instagram:
Squeak Memory
On January 1st we purchased 3 female mice, Princess, Dutchess, and Queenie and housed them separately from Nibbles.  We did NOT want to breed them.  Just have more little sweeties to love.
Sadly, Princess and Dutchess passed away rather quickly.  They showed no sign of illness but were probably inbred and poorly cared for and intended as "feeders".
This left Queenie alone, so I went looking for some friends for her.  I did not want to go back to a pet store, but managed to find a local breeder who gave us 3 adorable females whom we named Nimby, Patches, and Sniff.  After a short quarantine period we introduced them to Queenie and all was going well.  But almost immediately thereafter we noticed that one, then the next, and then the final of the new girls were looking rather PLUMP.  And yes - the breeder apologetically acknowledged that somehow they had all come to me pregnant.
About 15 years ago we had several generations of pet mice on purpose and with great care.  But THREE unexpected litters is terrifying.  I am doing LOTS of research on line and have joined numerous Facebook groups.  I can't wait to get to know this forum and share the joys of mouse ownership. I will certainly have a lot of photos to share as I follow this adventure.  In the meantime here is Nibbles.  I love him so much!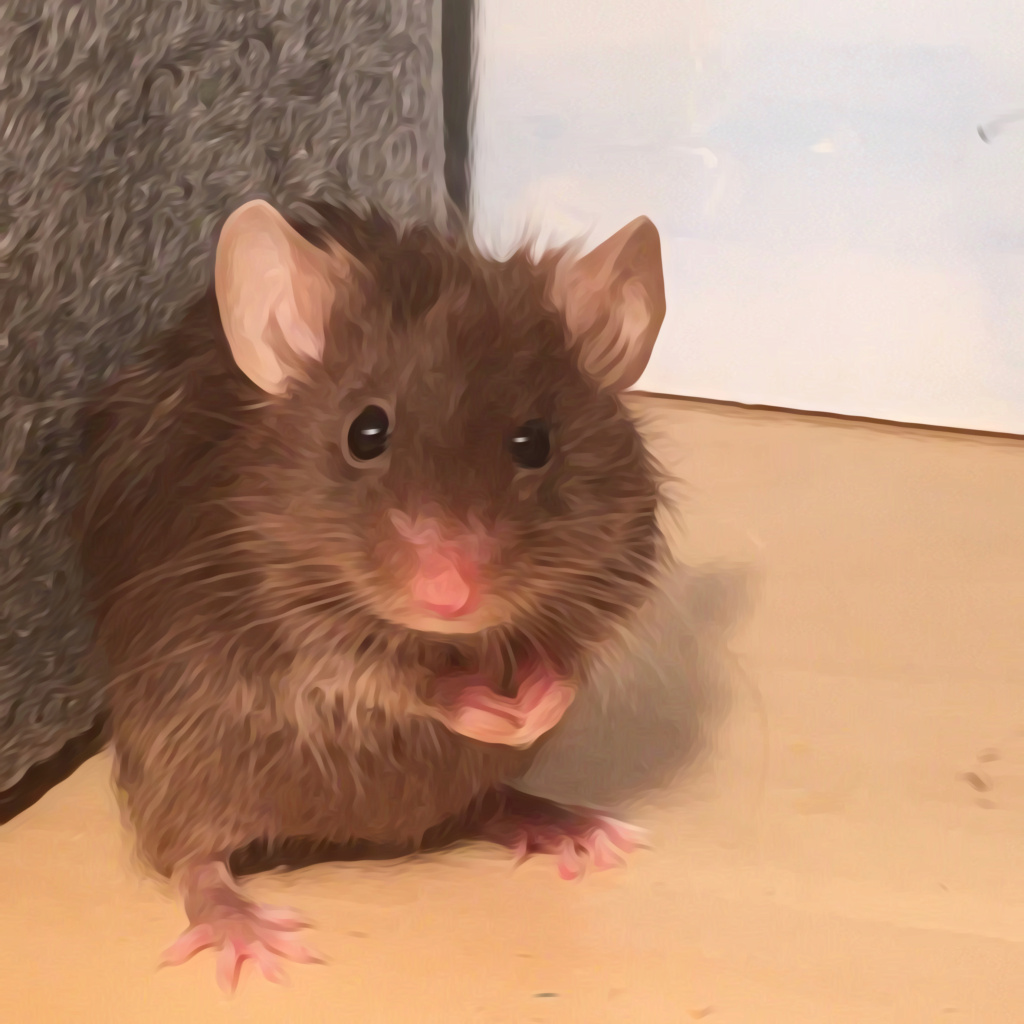 UPDATE - I wrote this a while back and then realized that as a new member I could not post yet.  The 3 pregnant ladies had a combined total of 22 babies who are now approaching 4 weeks old.  I will separate the males from the females and most likely have many questions as I go along.  Nice to be here!

Amooliakin

New Member





Join date

: 2021-01-29


Posts

: 6



M O U S E and Dee67 like this post
Nibbles is absolutely precious!! It's very scary to have so many mice to have to rehome at once. Any chance the breeder would help, as they're sort of her mistake?
_________________
Goose & Otter* ♂ 

Remembering Mr. Bald ♂, Tipsy, Topsy, Maier, Graham & Garcia ♀
*Neutered male group. Do not house intact males together.*

River

Hero Member





Join date

: 2016-06-19


Posts

: 1481






Thanks River, yes I think the breeder would take some back.  But I'm not so sure they would be better off with him.  He is a very loving man but I suspect he already has too many mice to deal with at the moment.  So I will try this on my own once the babies are old enough to re-home.  So far it looks like we have more males than females which makes it all the harder.  And we have purchased numerous bins from Walmart to make bin cages until we can get some of the babies to good homes.  Here are a few photos of the clan (as you can see they are Texels)  

Amooliakin

New Member





Join date

: 2021-01-29


Posts

: 6



Wow, you certainly have your hands full! Nibbles is so sweet, and I love the wavy fur on the new babies. I hope you can find them all loving homes and welcome to the site
@Amooliakin
_________________
Dee
Let the beauty of what you love be what you do - Rumi
Those beautiful coats definitely won't hurt! I'm sure that'll get most of them into loving pet homes in no time.
_________________
Goose & Otter* ♂ 

Remembering Mr. Bald ♂, Tipsy, Topsy, Maier, Graham & Garcia ♀
*Neutered male group. Do not house intact males together.*

River

Hero Member





Join date

: 2016-06-19


Posts

: 1481






---
Permissions in this forum:
You
cannot
reply to topics in this forum