Hi everyone! So i recently got 4 female mice, and was wondering what the variety of each is.
This one is neptune, from what i can tell she is the alpha, and the largest.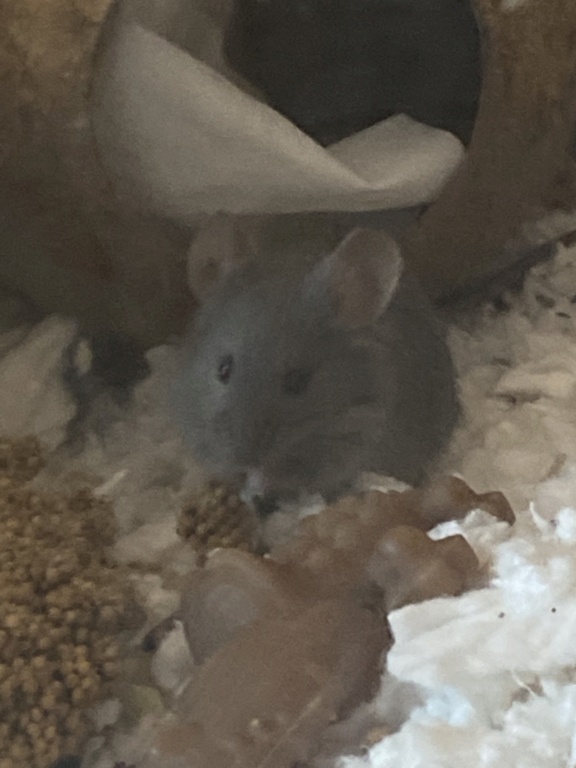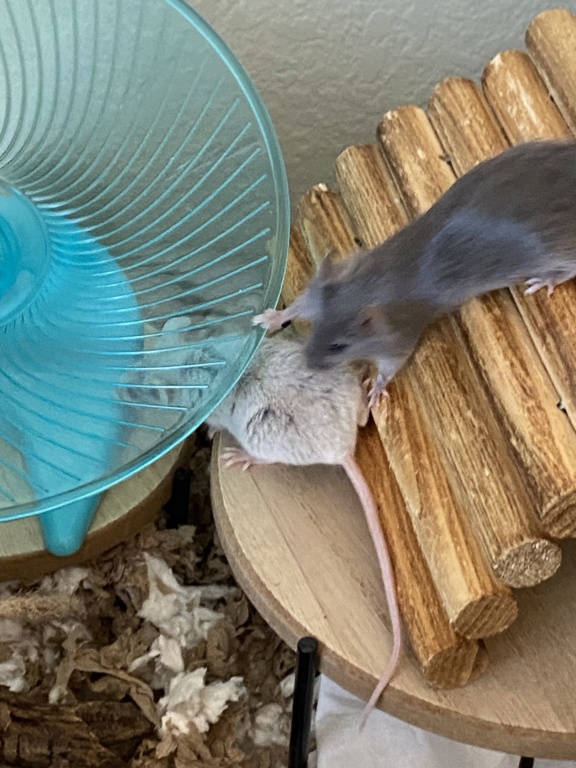 This is Jupiter, she is very friendly towards other mice and her and mars are best friends. She is also sort of the peace maker: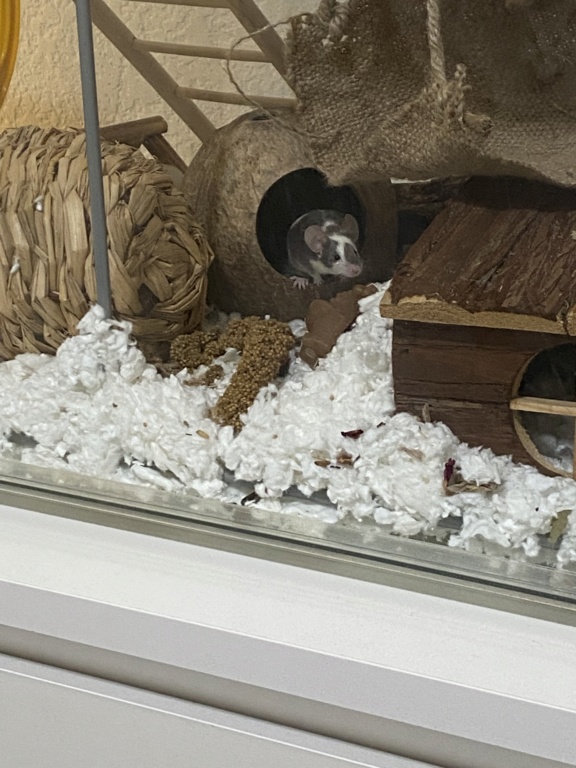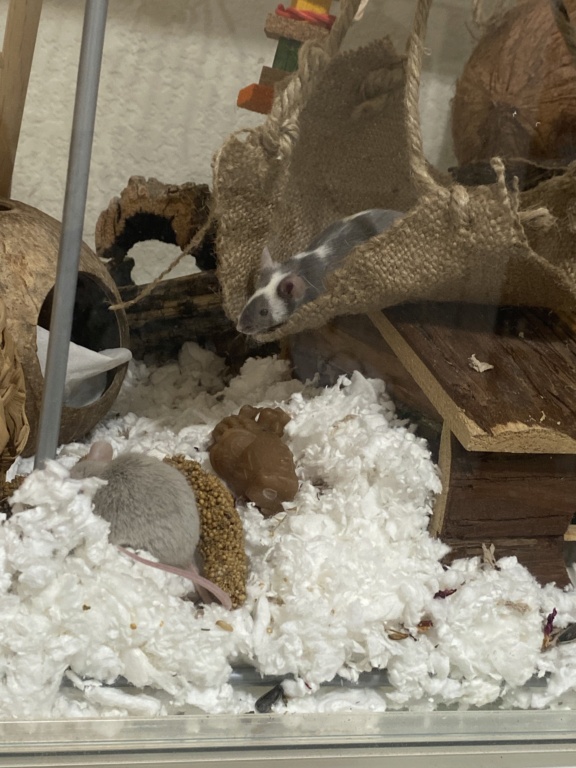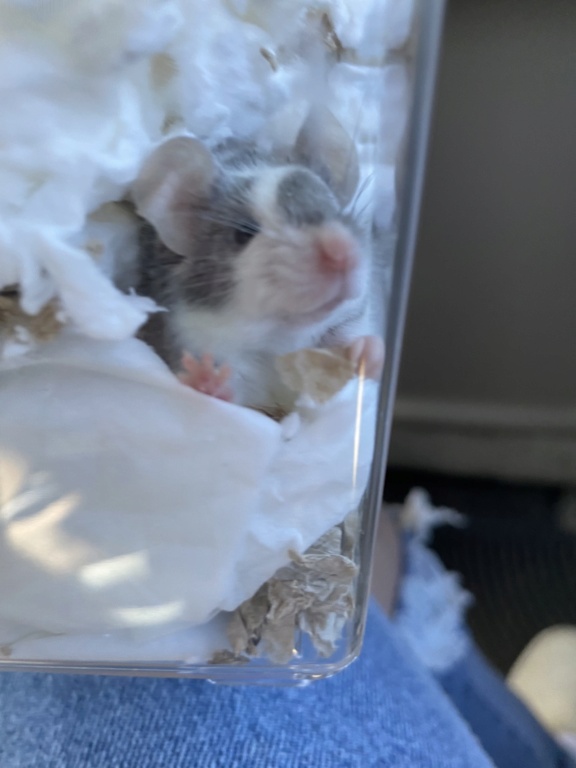 This is mercury, she is the smallest but also the boldest and isnt really afraid of much: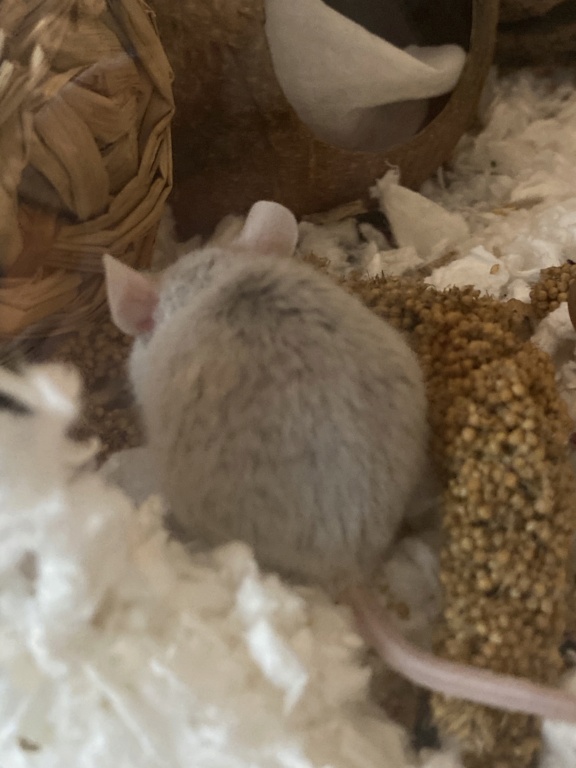 And last is mars, i dont have any pictures of her because she is very shy, but she is brown, and i think she had a standard coat. I will insert photos of her as soon as possible.
So I was just hoping i could get some advice on their varietys, and i hoped you guys enjoyed meeting them! So far they have a great group dynamic!

Planets1618

New Member





Join date

: 2022-02-20


Posts

: 1



ADORABLE ladies, there. Neptune and Jupiter are blue (self blue and broken blue). It's difficult for me to tell with Mercury. Since the other two are blue (and brown may be chocolate), my guess would be dove. Here's a link with info on varieties:
https://www.petmousefanciers.com/t12-varieties-of-mice

Peachy

Moderator





Join date

: 2016-04-06


Posts

: 3164






mercury definitely looks like a dove or lilac.
_________________
angel / mouse owner for 6+ years / they

current babies: pantalaimon / french fry

rip: svanhild / juniper / lumi / winter / echo / hiroko / fat baby / flick / fox / mayonnaise / macaroni / pipin / poppy / skittle
---
Permissions in this forum:
You
cannot
reply to topics in this forum