Hi everyone, I've got an 8 month old girl who is suddenly obsessed with grooming her underbelly.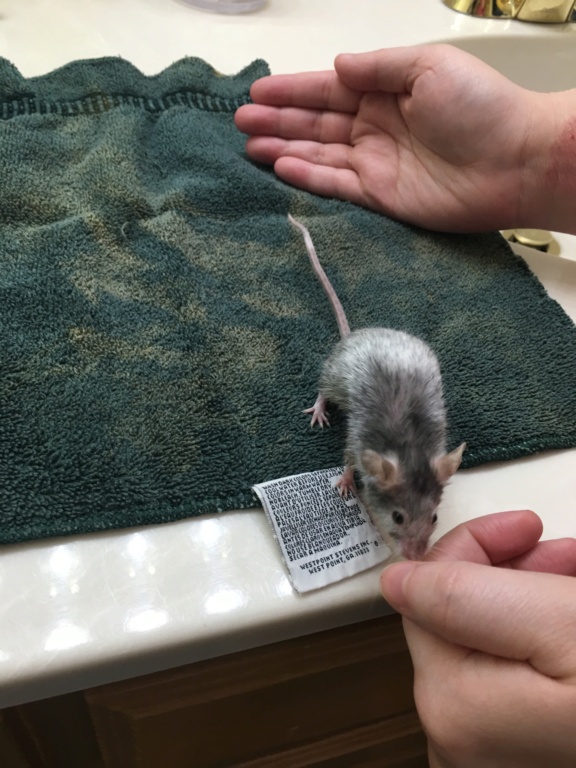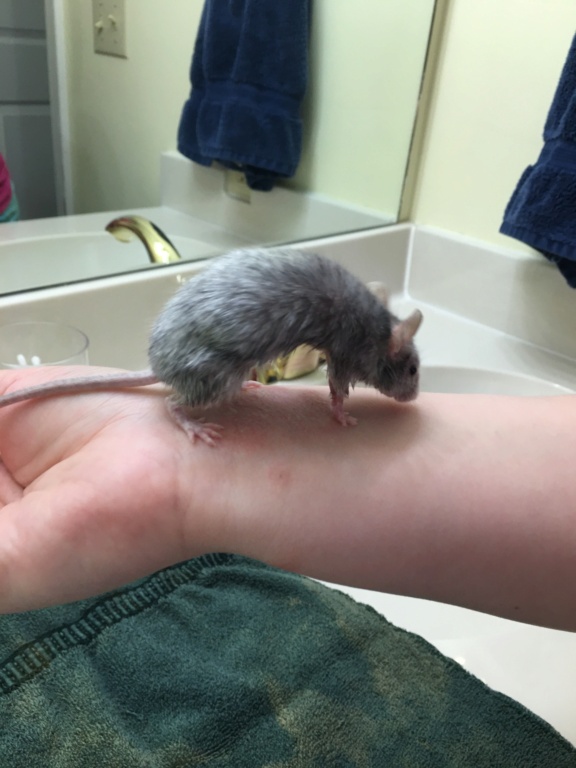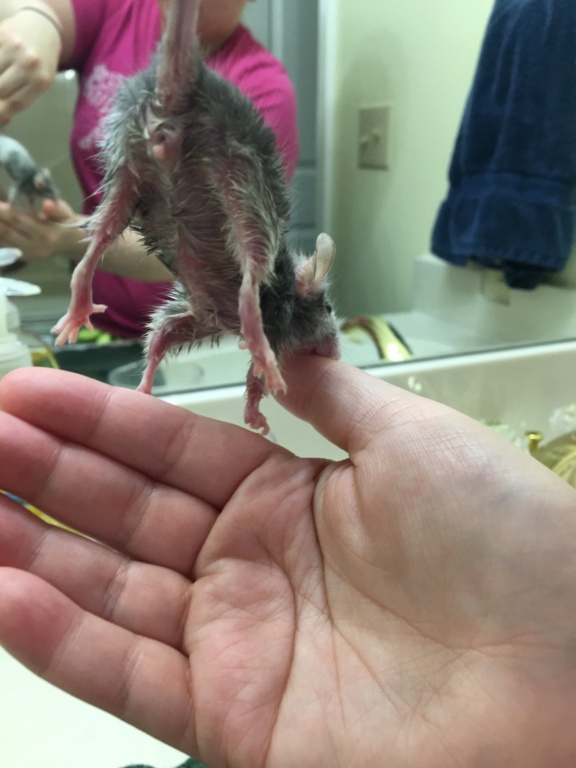 It's really weird--I've had a chronic scratcher before, but she isn't scratching, just licking herself.
Her back has a hunch as well, though she doesn't really seem to be in pain. She's eating, drinking, pooping, and exploring normally.
I'm in a bit of a bind as I'm out of town and way from my vet for the next week, though I believe there's an emergency vet that sees pocket pets about an hour away if it comes to that.
What should I do in the meantime? Should I give her a gentle bath? Hydrocortisone cream?
I have some Baytril with me as well, though I'm not sure if this behavior is indicative of some kind of infection or not.
Any insight is appreciated!

sleepybirde

New Member





Join date

: 2022-11-26


Posts

: 3



Please, NEVER BATHE MICE. They can go into shock because of the cold and the stress. Also, leaving your mouse wet can kill them from the cold, and You should dry her more thoroughly. As for the hunched-back, I'm not sure. As for the grooming, it could be a sign of stress.
_________________
Boba and Misty
RIP
"It all started with a mouse"
Have a 'mice' day!

animalgirl555

Full Member





Join date

: 2022-10-11


Posts

: 53






In case anyone finds this post and has a similar problem, I treated her with Domeboro, an antifungal/antibacterial soak. I mixed one packet into 4oz of warm water, and brushed it on her itch spots with a paintbrush, to avoid having to soak her. I painted her once a day for three days, and now she's not over grooming and her fur is growing back. You can find Domeboro at CVS or Walgreens if you're in the US. Reheat between uses so it's not cold on their skin.
It took a lot of digging to find, so hopefully this post helps someone find it quicker!! <3

sleepybirde

New Member





Join date

: 2022-11-26


Posts

: 3



Similar topics
---
Permissions in this forum:
You
cannot
reply to topics in this forum