I'm new and now really sure where this question should go. So I thought I would try here! I purchased a male fancy mouse a couple of weeks ago! I've had several people suggest to me that I should get at least two ASF females to house with him. I finally found an ASF breeder local to me and can get them in 1-2 weeks after they are weaned. But now I'm having some people tell me that the ASF females will kill him. I'm so confused because everything I read states that they can be housed together and should be fine together. So if anyone has any info on this I would appreciate it!! And if anyone has any info on the best way to introduce them that would also be appreciated! Thank you so much in advance!

Oscarthemouse123

New Member





Join date

: 2023-02-27


Posts

: 2



Okay, first of all, welcome to the forum, I guess! (It isn't my forum
) So a male mouse can be kept alone. Many people like to neuter their male mice and put them with a group of females. The female mice won't attack (aggressive females are really rare) your male mouse, but as nature intended, an un-neutered male and females equal mouse pups! If you keep a male and a male together, they WILL fight and severely injure one another. Some people say that you can keep your neutered males together, although that can go wrong. But people still like to keep them together.
Pretty much what I'm saying is that you should just get your male mouse neutered, and you should be able to keep him with some females
Good luck!

animalgirl555

Jr Member





Join date

: 2022-10-11


Posts

: 47






Oscarthemouse123 likes this post
Thank you!!!
Yes I do understand all that. Which is why I was asking about female ASF (African soft fur rats) which many have housed them with a male mouse. Fancy mice and ASF cannot breed so I wouldn't have to neuter the male! As finding a vet who would neuter a mouse is slim to none around me!

I was hoping someone on here would have experience with female ASF's and male mice! I have done a bit of research on it but cannot seem to find the best way to introduce them!

Oscarthemouse123

New Member





Join date

: 2023-02-27


Posts

: 2



appalachianmousery likes this post
Female mice can absolutely be agressive.
Here are my 3 problem mice after months of training and treatment.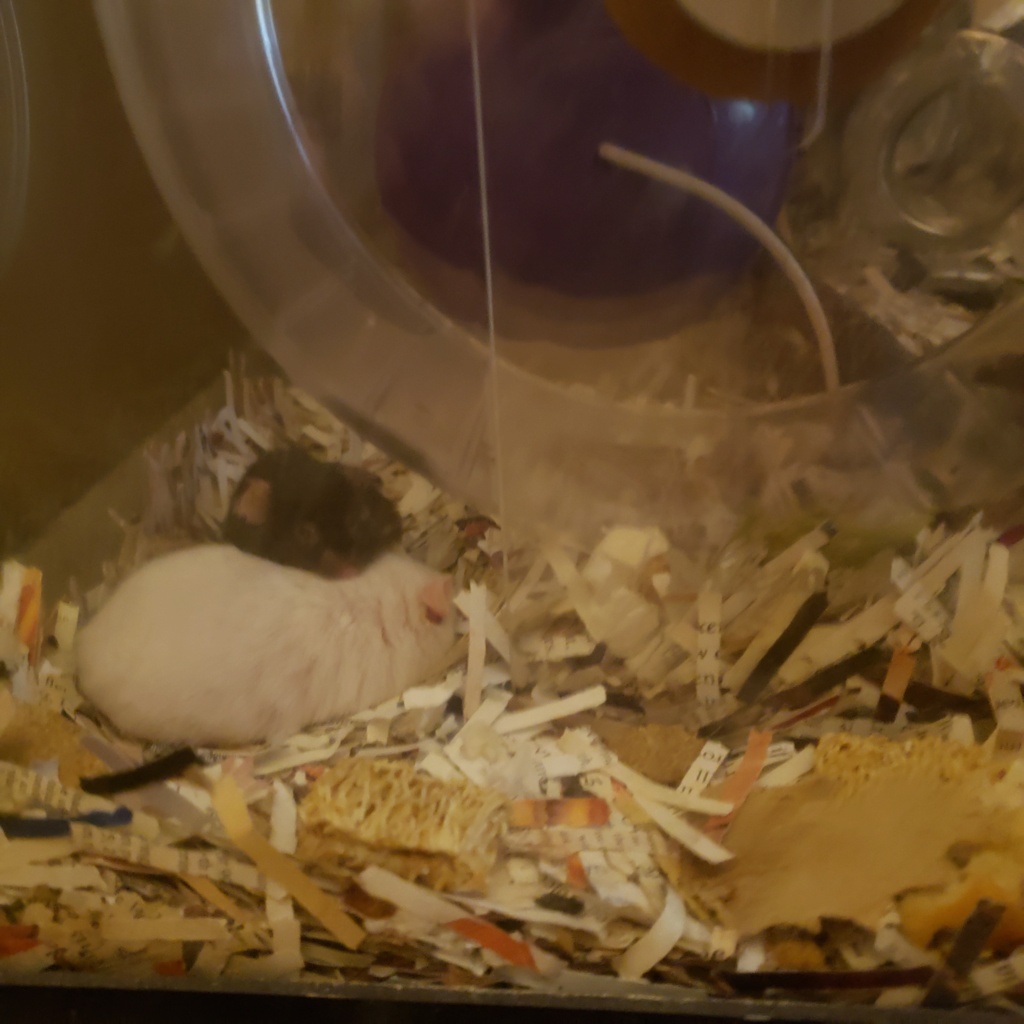 Grey is a male deer that is scared of everything. He is much better.
Shorty(her tail is short from being chewed on) is a "feeder" mouse. She has no limits being over curious like to lay down in groups that she is not welcome in. She does not get into fights just is real agressive about butt pulling and chasing.
Eventually Grey opened up to her with her being dominant.
Knight is the black fancy. She was just outright agressive all the time to every mouse 20+ mostly deer mice. She would stalk mice no matter the area of my 320 gallon enclosure. After a week of isolation she went right back to it. 2 more weeks of isolation(yes it was mean but it worked). I slowly introduced her to Grey and Shorty.
Shorty was over affectionate and quickly showed her dominance over Knight within 2 days they started to get along. It took a few weeks before they stopped avoiding each other.
Males generally will be more submissive to the females. But will fight with other males. Now there is play fighting and fighting that draws blood.
Agressive males and females will draw blood. While some are just showing dominance.
It can be tricky to introduce them and have them all get along.

cerial

Full Member





Join date

: 2021-05-30


Posts

: 80




cerial

Full Member





Join date

: 2021-05-30


Posts

: 80



---
Permissions in this forum:
You
cannot
reply to topics in this forum