Hello,
I'm a very new pet mouse owner and over all new to handling rodents all together. My daughter fell in love with this little guy she named Potato at the pet store and we brought him home as a birthday present. Since she is only 4 I'm handling most of the care and training of Potato with my husband while my daughter can enjoy seeing him play in his cage then eventually when he's comfortable enough in the exercise ball. He's a very curious and attentive fellow, loves to come up to the bars of his cage when we're in the room and he's awake. He has a large 2 level cage with exercise wheel connected to a slightly smaller 1 level cage with tubes and I've given him lots of chew toys plus a couple of treats each day after I clean his bedding and change his food. He's been very interested in us and walked out onto my hand tonight when I offered it after a couple of days so I'm hopeful we can work on handling with him soon.
As I mentioned this is all very new to me so I'd love to hear from the more experienced mouse families with tips on training, enrichment suggestions, and especially introducing them to a younger child. Thank you all in advance.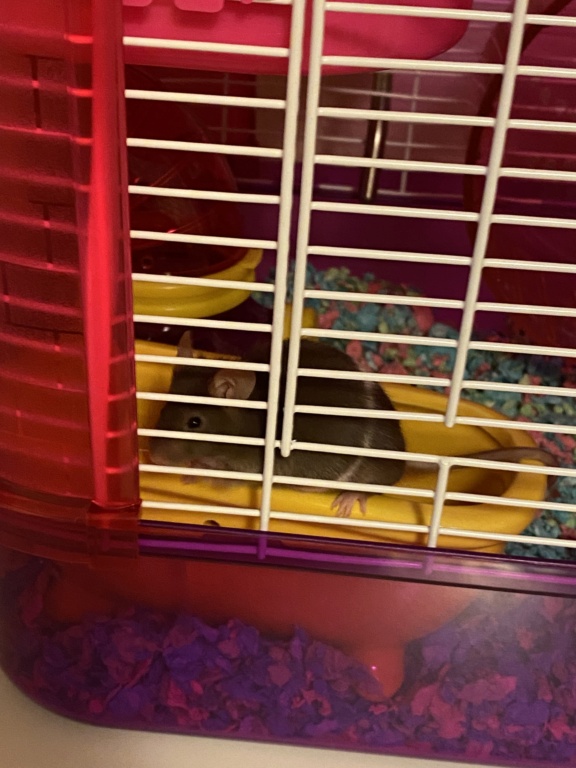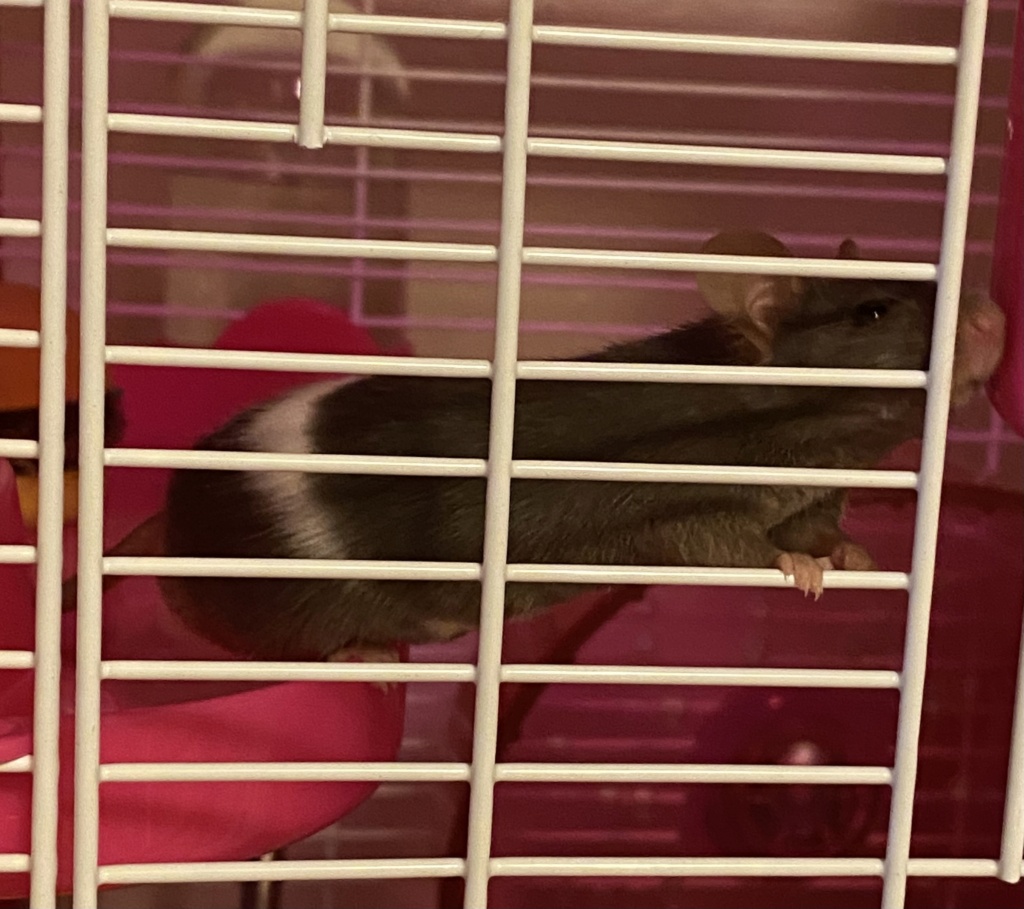 musicalmews91

New Member





Join date

: 2023-04-02


Posts

: 1



animalgirl555 likes this post
Is your daughters name Chip?

Most fancy mice are afraid of heights. That won't mean they wont climb things like curtains if they are low to the desk etc.

But generally if your going to let her play with Potato do it on a desktop. Naturally mice like to explore and hide he will come out from time to time. Having a small box for him to hide in with a few things inside for him to chew or play with like a bottlecap while he is on the desk with her in your lap is the route I would go.

Mice can't control when they pee and poop so if you have a desktop with a glass top that will make clean up easier. Clean your and her hands after touching him.

If you want him to come to her sliced almonds make a great training treat to have him come to her. I would not let her hold a mouse till she is at least 6 though. She can pet it while you hold it and give it treats. But I could see a 4 year old throwing a mouse or freaking out if it ran up her shoulder etc.

Fancy mice live for 1 to 2 years so be ready when he does die.

If you can fit a Nightangel 10" wheel in the cage it is recommended. They run quietly and are easy to clean. If you can't fit it then placing it desktop may let her play with him on the desktop with it.




cerial

Full Member





Join date

: 2021-05-30


Posts

: 80



animalgirl555 and musicalmews91 like this post
Hello Potato and family.

A couple of my suggestions:

Mice love to dig. So the more bedding the better. To save on costs I have a paper shredder and shred newspaper ads (non glossy, plant based inks, not the actual newspaper where the ink rubs off in your fingers) and use that as a base layer and then add a couple of inches of the store bought bedding on top.

They also love to make their own nests. So if they have a place where they nap shred a tissue paper in quarters and leave it by where they sleep so they can add it to their nest.

I'd also suggest a specific treat time where you give Potato a small snack like a pumpkin seed at the same time every day. Soon he'll pick up on this and will probably be waiting at the scheduled time for his snack.

I find wooden hanging toys designed for pet birds can be enjoyed by mice if you take them apart. It gives them a different texture to chew on. When my mouse is happy he'll run around with one of his 'toys' looking for a place to hide it.

One big tip is to make peace with the fact he will pee and poo on you. Male mice mark what they value.....so try to take it as a compliment.

All the best to your family.

The more time you and your family spend with him the more his personality will open up and you all can witness the intelligence these little guys have in them.

KleinA

New Member





Join date

: 2022-07-11


Posts

: 2



musicalmews91 likes this post
Congrats on your new mouse!
Only one thing, though...the cage in the picture looks a lot like a Kaytee critter trail from Petco. It could just be me, and it's just the way the picture's taken, but just in case...
A mouse needs at least a cage that's 31 inches by 19 inches. This does not include multiple levels or cages. They must have one large cage.
Also, getting your mouse from the pet store isn't the best option because they are mass bred in rodent mills (google it, but be warned
) and don't have the best genetics. It's better to get mice from ethical breeders or off of a website like Craigslist or kijiji just to give our little friends another chance
Have fun with potato! Having a mouse is such a rewarding experience!

animalgirl555

Full Member





Join date

: 2022-10-11


Posts

: 53






Similar topics
---
Permissions in this forum:
You
cannot
reply to topics in this forum