Edit: She passed away presumably from disease or old age, peacefully, with a belly full of treats.
Hello! I am a first time mouse owner. I have three girls, one of which is rather shy, and spends most of her time sleeping, which worries me. Additionally, her physique is different from the other two- I can very clearly see her hips, and am concerned she is underweight, malnourished, or sick. I will of course take her to a vet asap or do what I can to help if she is, but I'm also worried I'm overthinking it as a new owner. I do not know how old she is. Attached pictures for references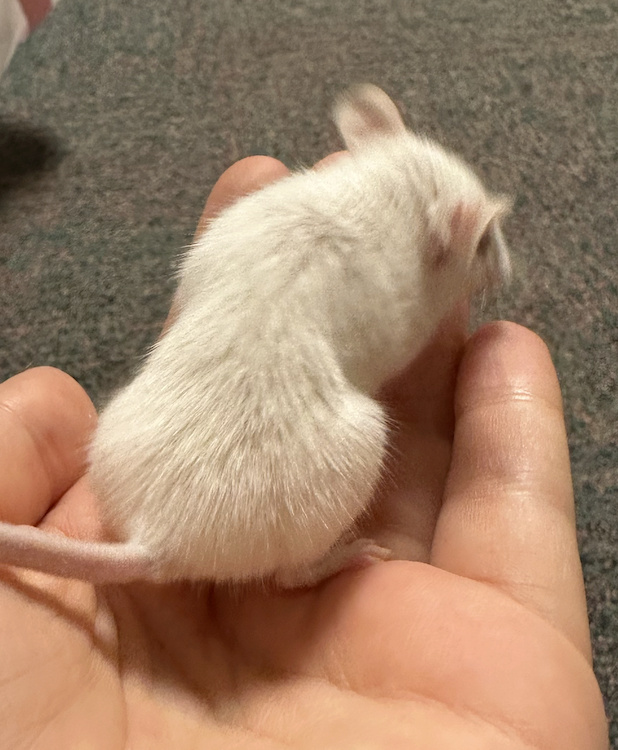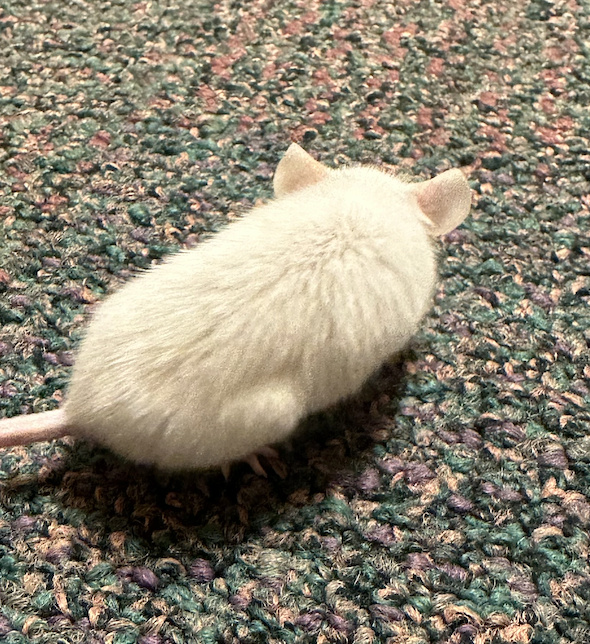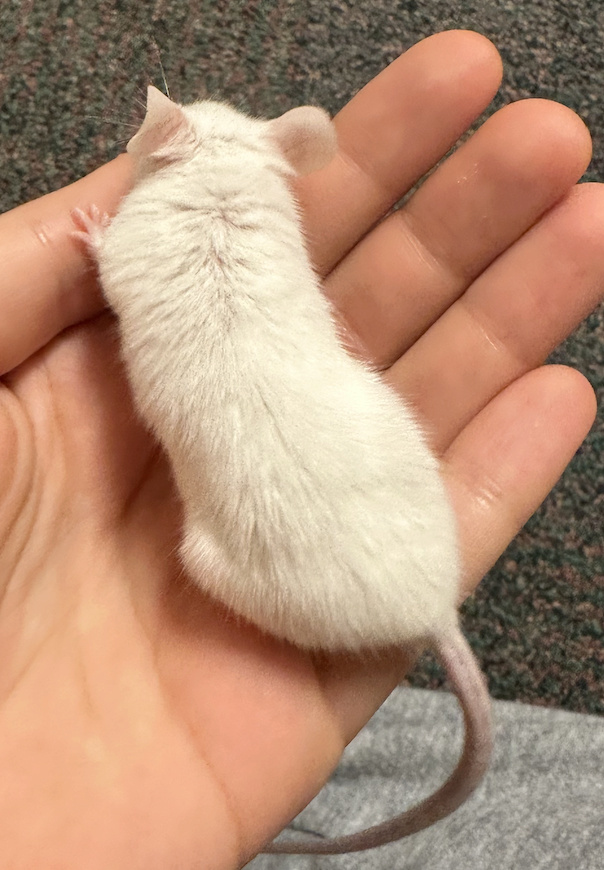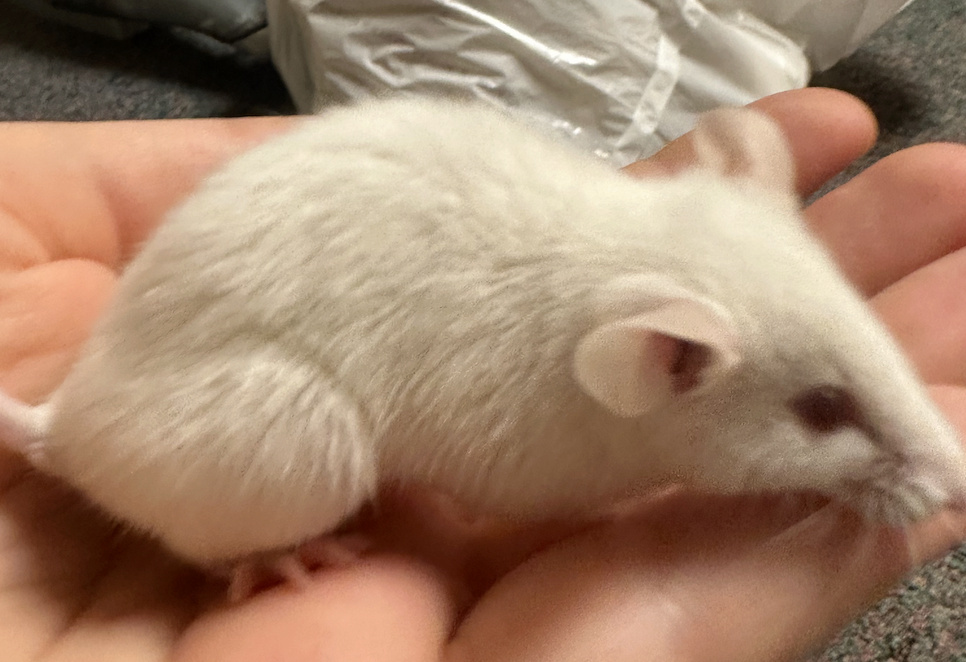 Last edited by cocobean on Thu 05 Oct 2023, 2:40 pm; edited 1 time in total

cocobean

New Member





Join date

: 2023-10-03


Posts

: 5






She seems a bit skinny. I would yes take her to the vet. If you notice her tail is getting bumpy or the skin is pulling in on her feet then she is at that point dehydrated and not doing well. But I would try increasing her food intake a little and see if that helps at all. Also watch them and see if the other 2 are being mean and excluding her and also maybe not letting her eat. If that's the case you may need to separate them. Maybe need to get her a new girl that will be friends with her.

Ashley89@

New Member





Join date

: 2022-11-01


Posts

: 12



For some mice, peanuts are very high fat and not meant to be regularly fed. For this mouse.... Take her out by herself and give her peanuts. Or anything from her seed mix that's higher fat, pick some out and let her have alone time with them. If she's not eating in hand she just feels nervous being alone probably and might need to be set down somewhere safe with a little hide to snack in. Shouldn't take much more than a few minutes before she can go back to her sisters, but some of mine will fully refuse to eat out of tank so at that point I just kinda put them back in and hope the sisters share well. You can watch and stand guard almost by blocking them off but then you're still in the tank and they still might not want to eat.


A vet would be a great idea, but if you have to wait then definitely try giving her high fat treats alone so she can get them all to herself while you're waiting. I know mine is often booked up a few days at least and that's long enough to try to figure out what to do in the meantime.


If she's calm enough to be handled I would say also check her hydration levels with a little pinch.


Since you're not sure of their age this could easily be age related. It could be something a vet can fix or it could be unfixable. They tend to thin out as they age and white mice, especially pink eyed white mice, are already one of the most thin varieties in my experience so they look scary-thin quite a lot faster than a chunky yellow brindle might. It's worth getting checked but also just be aware that it's something that can happen as a normal effect of old age, on top of being a possible sign of illness.

j.n379

Full Member





Join date

: 2018-04-13


Posts

: 69



Ashley89@ likes this post
Put some photos of it to describe is it normal

MiceMe

Jr Member





Join date

: 2023-10-05


Posts

: 20






Thank you guys for the advice. She passed away last night. She had been eating her peanuts and drinking water while we waited for our vet appointment, but I think she must have just been quite old. Thank you guys again for the advice

cocobean

New Member





Join date

: 2023-10-03


Posts

: 5






Sorry to hear that
Hopefully that not will make you stay away from any Mice component in future
Thanks for sharing it with us guys x

MiceMe

Jr Member





Join date

: 2023-10-05


Posts

: 20






I'm sorry she didn't make it. One of my first pair was also bought sickly, it's a terrible feeling. But you gave her the best end she could hope for, safe and warm and loved.

j.n379

Full Member





Join date

: 2018-04-13


Posts

: 69



Similar topics
---
Permissions in this forum:
You
cannot
reply to topics in this forum