+4
CinnamonPearl
MouseLover
Peachy
MousePirate
8 posters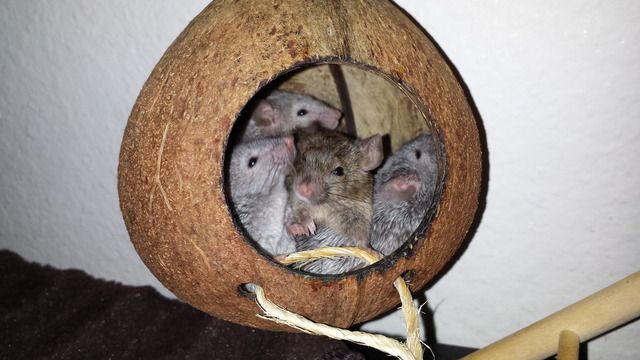 Golden Gate Mouse. I name all of them becuase they born 75th anniversary of Golden Gate bridge lol.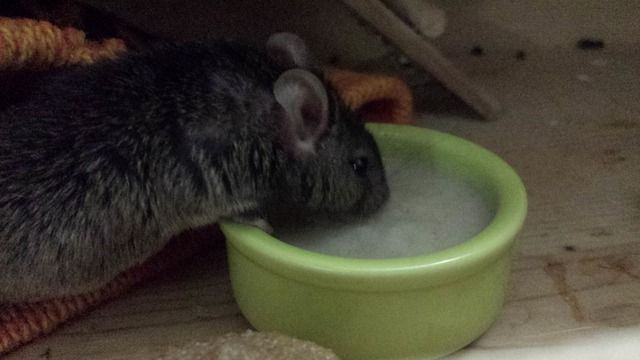 Rameses Mork is old age and keep him alive from baby oatmeal food. Because I believe baby foods are help for illness, and old age.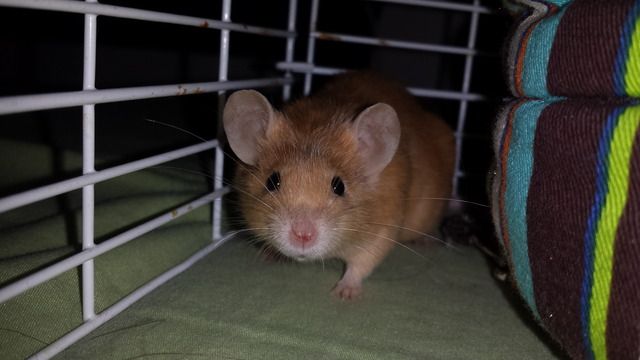 I adopted Sothis and learning contact with human, but she is very shy girl.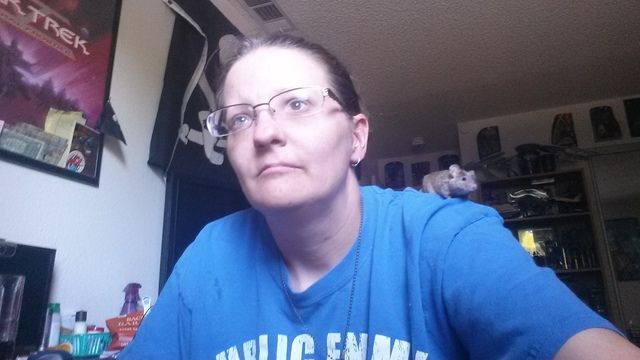 That is me and Najam. He always enjoying climb up by my arm and look around while I was working on artist on the computer.
My rip girl name Anknut and Sopdet. Sopdet have white spot like his son Najam. I rescued them with Mork from high kill animal shelter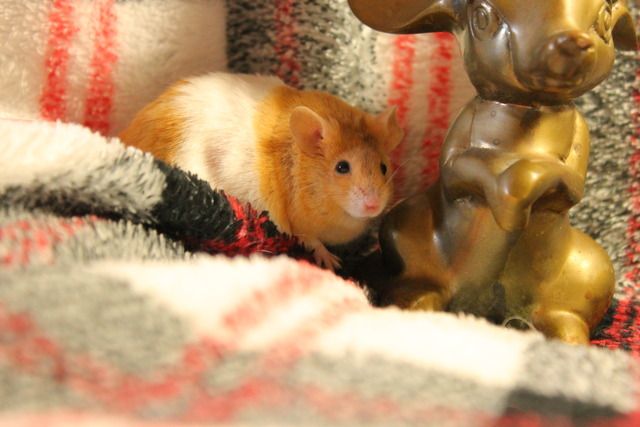 Rip Mindy was replaced for Sopdet after her sister passed. Mindy is great nursed for Sopdet's kids.
So many beautiful mice.
I like Sopdet's white spot. I had a boy who looked very similar to him.

Peachy

Moderator





Join date

: 2016-04-06


Posts

: 3164






Adorable! I love the first picture!

_________________
Current Mice: None.
Rainbow Bridge: Daisy, Peach, Ivy, Penelope, Hazel, Ruby, Clover, Peanut, Minnie, Ginger,  Honey, Violet, Flora, Fauna and Merryweather.

CinnamonPearl

Hero Member





Join date

: 2016-04-06


Posts

: 1725




Cute little mice! Gorgeous colors. I also love that first picture.

_________________
~Becky

4 black lady-mice

CAPSLOCK

Sr Member





Join date

: 2016-05-07


Posts

: 177



_________________
Lady mice
: stormy, Dahlia, lily, Ella billie, coco, maggie
Gentleman mice
: milo, jimmy
Other pets
: Little Buddy, Kevin (cats) robert, lulu, Englebert, harold, Gerald, Zumi, nico, charlie, (hamsters), stella (gerbil), Gilly (hedgehog)
 Penny, Honeybun, Lucy, Annie, Gilly, Furgie, Tedward Wigglesworth, Olivia, Goose, Sweet Katie, Binky, Delilah, Bitsy, Boopers, Sprout, Splotchy, Eva, Slappy, Shuggie, Fancy Pants, Jellybean, Charlie, Murray, Sally, Maya, Gunther, Lil Smokey, Magnus, Norman, Winnie, Sally, George, Harriet, Spec, Erzulie, Lucille, Agatha and Clementine.

scaredymouse

Hero Member





Join date

: 2016-04-03


Posts

: 2458









Your mice are so cute! That first picture is one of the most adorable pictures ever!

Barbiefly

Full Member





Join date

: 2016-07-08


Posts

: 84






All your mice are beautiful. Thank you for sharing photos. I never get tired of seeing photos of everyone's mice.

Rodents rock!

Hero Member





Join date

: 2016-06-27


Posts

: 1818






---
Permissions in this forum:
You
can
reply to topics in this forum