All of you probably know this already, but Mabel passed away last Monday evening. I can't say it was much of a surprise though. I saw it coming and knew that she wouldn't make it to Tuesday. I thought I had saved her from tapeworm, but thanks to my carelessness, it came back for her and took her this time. Maybe if I had jumped on it sooner, she would still be alive, but I don't want to think like that. Mabel was an old woman who lived a full, happy life. She was always so mature, and she took it upon herself to take care of everyone and be the best alpha she could be. The way she would take mice under her wing was just incredible. She could get along with anyone and refused to be challenged. She had health problems throughout her life, but she handled them so well. She was a great mouse, and I'm happy with the life I gave her. Now all I can do is take care of her little sisters in her absence.
Some pictures to celebrate Mabel, the girl with the pig and braces.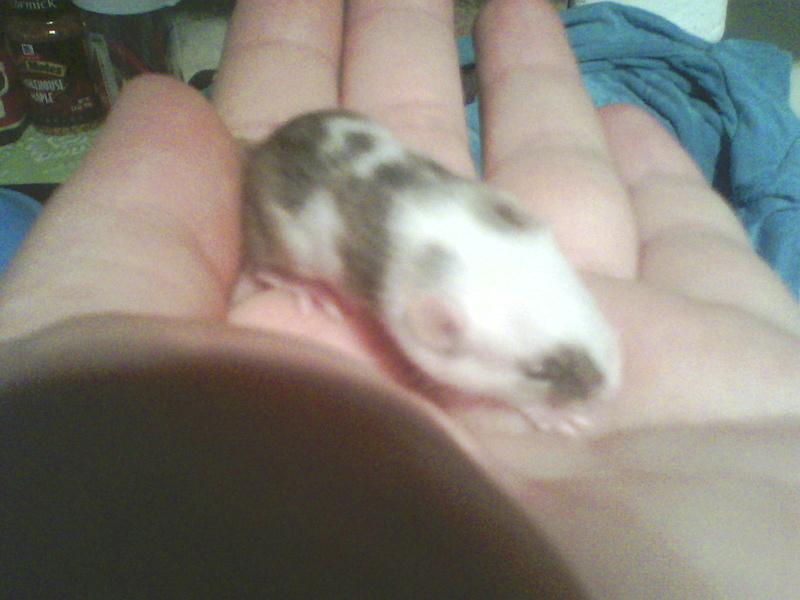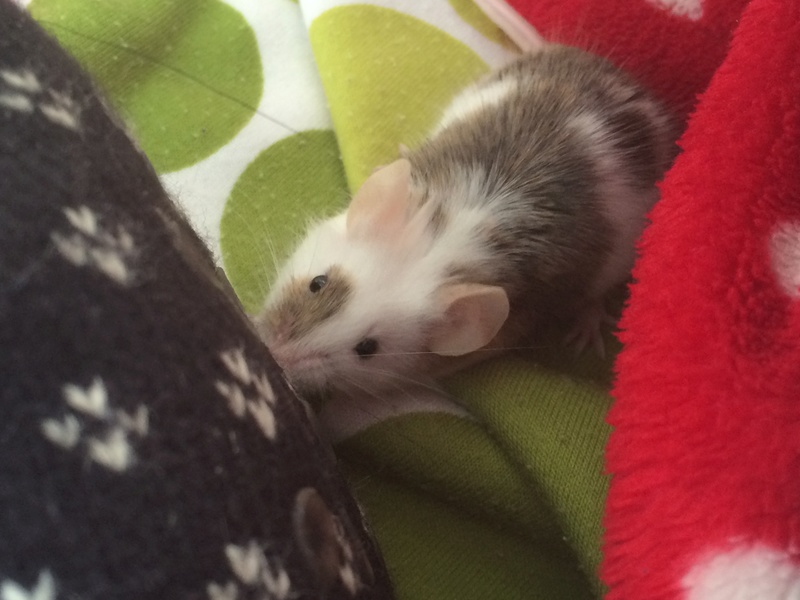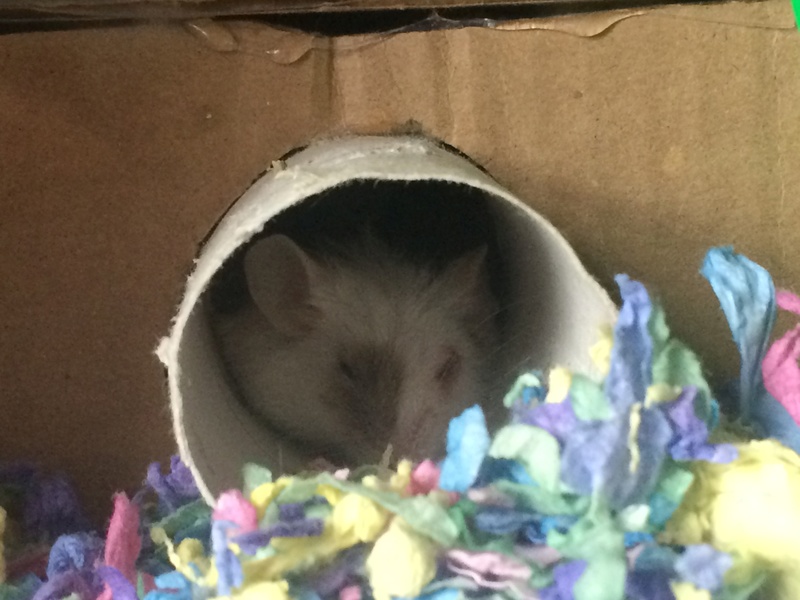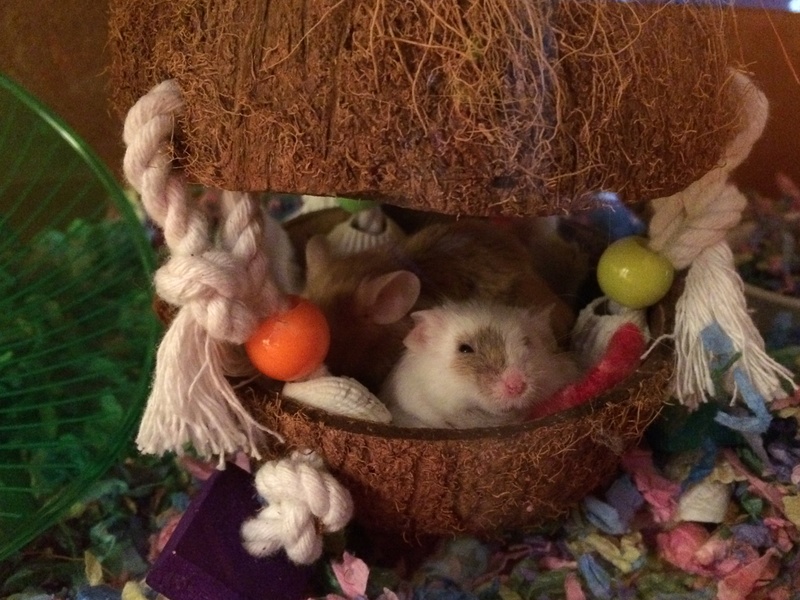 Hero Member





Join date

: 2016-04-06


Posts

: 1721


Likes

: 256





Aw. She was such a sweety. It's so sad to see her go
I don't think it was your fault, if it's any help. Her face thing seems to indicate there was more than tapeworm going on there if you ask me.
_________________
Proud owner of two five month old kittens, Salt (grey and white) and Pepper (tuxedo)!
No mice... yet

See my Etsy Shop at www.etsy.com/shop/ArtistwolfDesigns
(I'm currently donating 25% of proceeds to my local low-cost spay/neuter clinic!)
Hero Member





Join date

: 2016-04-03


Posts

: 647


Likes

: 103







So sorry for your loss. We all know she had a wonderful life with her cagemates and you, even if there were some issues along the way.

_________________
The Loner: Terri
Rainbow Bridge:Merci, Astra, Ellie, Suzie (Suzers), Millie, and Cece.
Sr Member





Join date

: 2016-04-02


Posts

: 292


Likes

: 54







She was such a pretty mouse. I know we'll all miss hearing about her here on the forum.
_________________
currently without meece but always remembering:
Cheeseburger, Bacon, Twix, Hashbrown, Daryl,
Celyn, Rina, Seren, Hazel, Arsinoe, Tilda, & Eulyn
Hero Member





Join date

: 2016-04-03


Posts

: 3352


Likes

: 908







I'm so sorry for your loss. She sure was a pretty girl. Sending hugs your way.
Hero Member





Join date

: 2016-06-27


Posts

: 1700


Likes

: 540







That snuggle pic with Egg is so bittersweet. We all grieve with you, Mabel has been part of our group for a long time and we will miss her. I'm so very sorry for your loss.
_________________
Lady mice
: Winnifred & Sally/Georgie & Harriet Potter, Spec, Erzulie, Lucille, Clementine
Gentleman mice
:  Lil Smokey, Magnus, Norman, Alexander
Natal multimammate mouse (ASF):
Agatha
Other pets
: Little Buddy, Kevin (cats) Sherberta, Dustin, Lidiya, Chip, Squiggy, Nina, Harold, Spike, Mia, Mim, Henrietta(hamsters), Chloe and Zoey (chinchillas), Herman/Figaro Whooopers/Burlington (guinea pigs)
 Penny, Honeybun, Lucy, Annie, Gilly, Furgie, Tedward Wigglesworth, Olivia, Goose, Sweet Katie, Binky, Delilah, Bitsy, Boopers, Sprout, Splotchy, Eva, Slappy, Shuggie, Fancy Pants, Jellybean, Charlie, Murray, Sally, Maya, Gunther.
Moderator





Join date

: 2016-04-03


Posts

: 2450


Likes

: 734










Lovely pictures
Sorry for your loss CP, she was a lovely mouse.
I don't think you can blame yourself for her passing - you are constantly taking your mice to the vets, keeping an eye on their weights, and doing everything you can to keep them healthy. You did everything you could for Mabel. I would think that her passing was more likely something to do with whatever was causing her face to swell. She may have had an infection or even a tumour.
Mabel had a long and happy life with you and her mouse buddies. May she rest in peace now

_________________
Current Mice: Honey, Violet, Flora, Fauna and Merryweather.
Rainbow Bridge: Daisy, Peach, Ivy, Penelope, Hazel, Ruby, Clover, Peanut, Minnie, Ginger.
Hero Member





Join date

: 2016-04-12


Posts

: 1362


Likes

: 217







I think so too, Mouselover. Whatever was going on with her teeth is probably what caused the eye troubles she had her whole life. There's no way to know; I can't get a necropsy now. But I don't think it matters too much.
Hero Member





Join date

: 2016-04-06


Posts

: 1721


Likes

: 256





Sorry CinnamonPearl.
Jr Member





Join date

: 2016-04-14


Posts

: 40


Likes

: 4








---
Permissions in this forum:
You
cannot
reply to topics in this forum