Page 6 of 6 •

1, 2, 3, 4, 5, 6

@Peachy

wrote:On another hand... maybe you'll just get two snuggle bugs out of it!
Or it could go the complete opposite way and Beanie could be a little jerk to the newbie. Who knows!
Updated picture because the breeder is a "jerk" lol. I kid. 2 green masks like Beanie, a blue and a dilute green.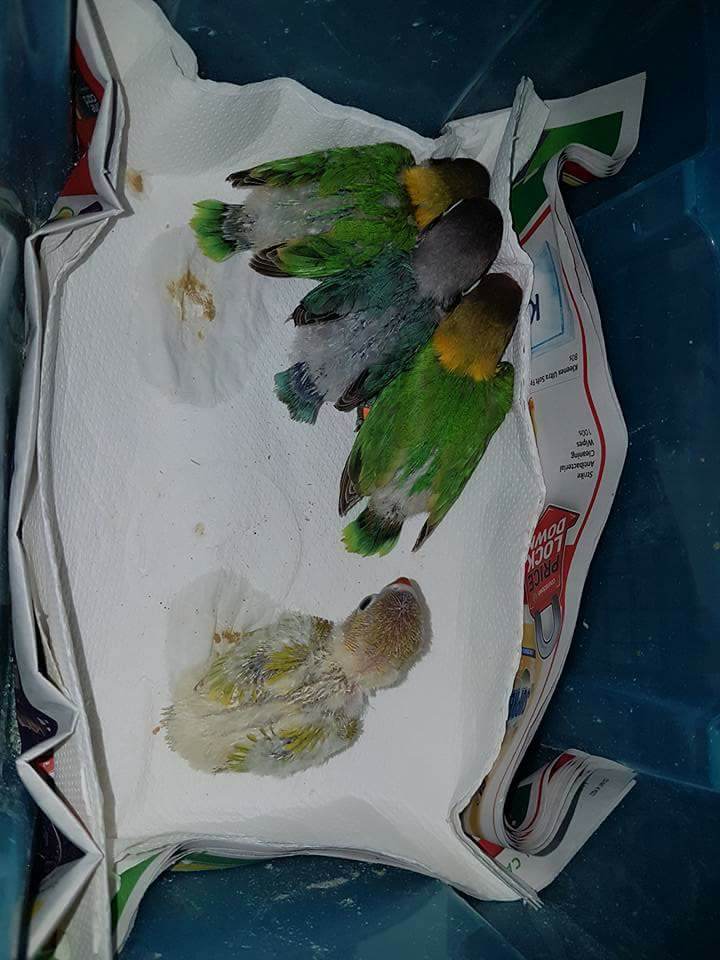 It's been an semi eventful few days on the "farm". Well, at least more eventful than normal.
We had the vet out yesterday (yeahhh not looking forward to that bill). So this is a personal choice but any bull we ever have gets a nose ring put in. There are many reasons behind this decision but the two main reason are..
1. It's a safety thing. Their nose is pretty sensitive so having a rope attached to the nose ring (only when handling, this is not something that is left on all the time) gives you a little more control when you are working with them. Archie is of an age where he is being a bit.. testy? He's still a super sweet bull but he's going through a stage where he's trying to be "boss" and if we want to be able to handle him, we have to nip this in the bud.
2. We don't show all our animals but one of the requirements for any bull attending the show is that from the age they are 18 months or older, they MUST have a nose ring. Again, it's a safety thing.
The nose ring looks kind of massive on him but he should grow into it and going with a bigger nose ring means we shouldn't have to replace it any time soon!
Funnily enough, I was actually in at the vets only a few days prior with Gremlin. He's been limping intermittently for probably a month now. Something I wasn't to worried about because it only happened for maybe 5 seconds after he got off the couch at the end of the day after having snoozed the evening away - I figured he was maybe just a bit stiff from not moving for a few hours. Needless to say in the last week or two, that limp started happening a bit more often like after playing fetch for 5 minutes or so but again, once we stopped within a few minutes he was fine again. Sadly the vets weren't much help because of course when I took him in he wasn't limping - typical! So he's on bed rest for the next 2 weeks or so, no running, no jumping, no coming to work, no walks. Needless to say he's going a bit stir crazy (though thankfully he is my laziest dog so stir crazy for him is more him being a bit more pushy with play at the end of the day).
I do feel kind of bad that I'm enjoying the break from Gremlin so much. You see, Gremlin is pretty dog selective. He's reactive to all dogs on leash (nothing severe but it's enough to make Callie and Pip get anxious) and off leash things are still pretty hit or miss and I can't tell you if he will like a dog and want to play or if he will try hurt it. I have no idea what his triggers are so taking him out and about is.. stressful. There has been so many times where I've driven an hour or so away to a beach and I've had to turn around and head home because there are other people with their dogs already there.
The girls have definitely been enjoying their "one on one" time though. It's been amazing to be able to go to work and have other dogs out with them and to take them to parks and dog events and whatever else.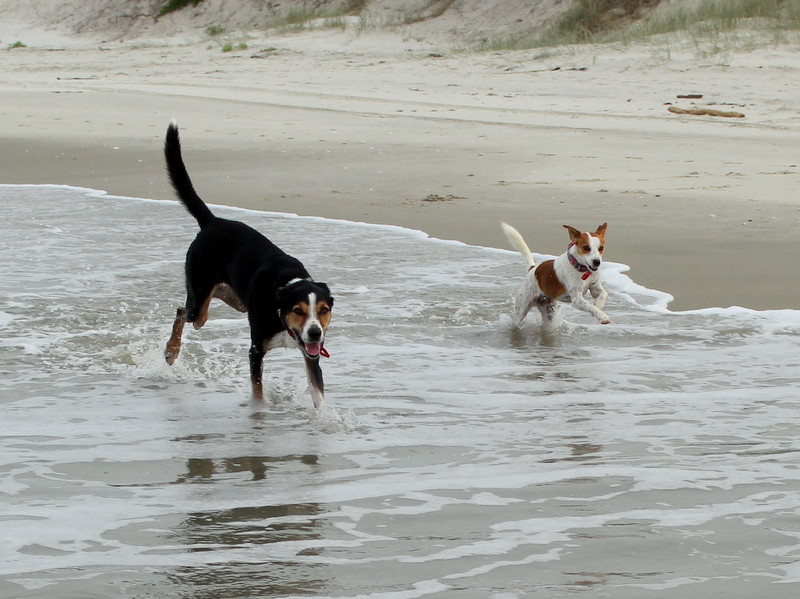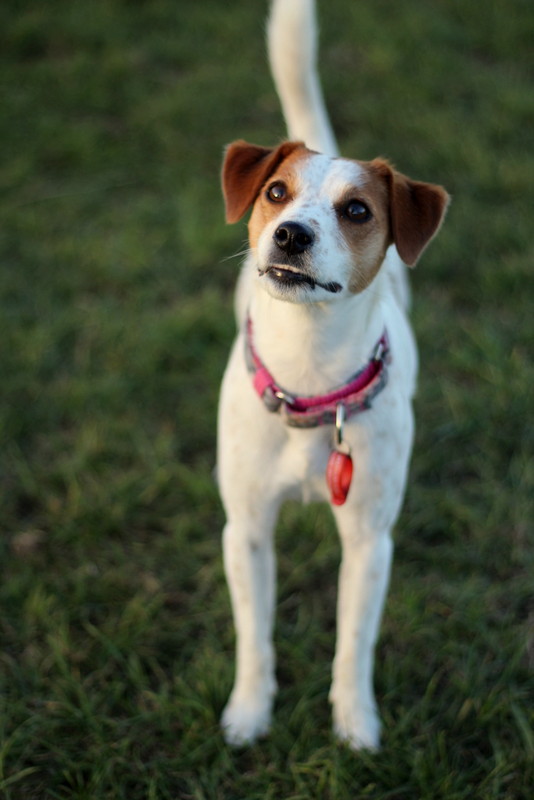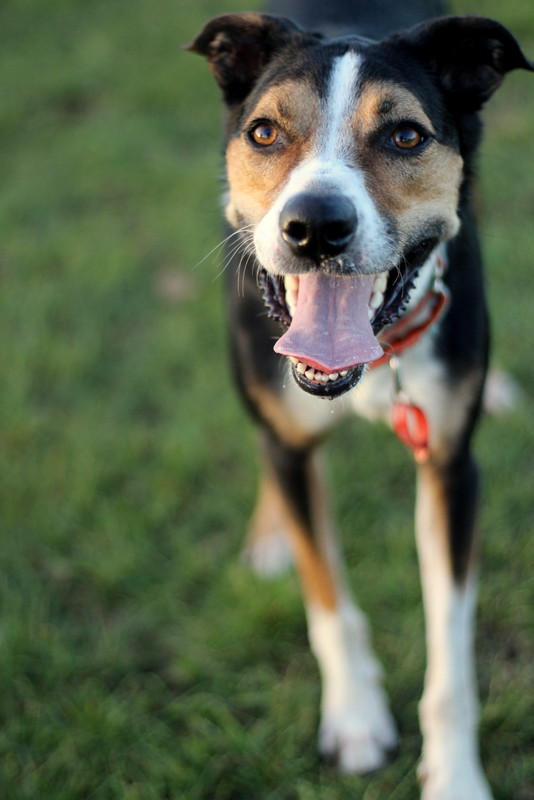 And lastly, bird update. Not that there is much to update on I guess.
I've decided not to get another lovebird. Although I would absolutely love one, none of them seemed like the right one ya know? I even looked at some handraised budgies and a musk lori but they just weren't quite right. Maybe next breeding season - the plan is to look into something like a Nanday Conure, Quaker or even something like a Barraband. That said, I might just end up with a cockatiel - a friend of mine is breeding hers next season and she asked if I would like to handraise some. Well I ain't going to say no!
Only real update on these guys, I mean it's something I'm thrilled about. The breeder I got Atlas from had clipped his wings, they.. for whatever reason left him with one flight feather - which is pretty pointless. Anyway, Silly Atlas has decided to moult at the very end of the season - its starting to get cold here being so close to winter.. But hey! He's finally grown in another flight feather on either side. TWO FLIGHT FEATHERS. Here's hoping there's more to come and we can start teaching him to fly!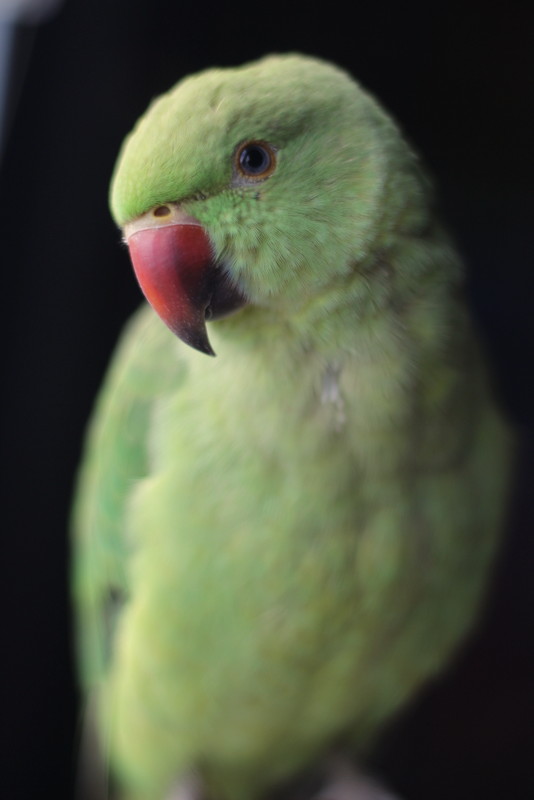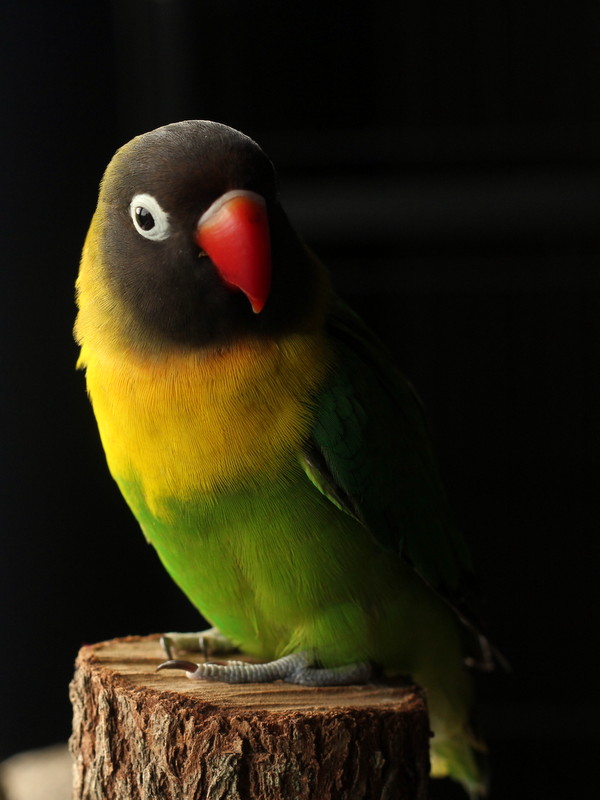 What a sweet looking face! So so cute
_________________
The Girl/s:   
Kenya ~ Pied Seal Point Siamese
Berlin ~ Black Tan Pied
China ~ Burmese Pied
Fiji ~ LH Chocolate Dutch
Nairobi ~ Agouti Siamese Pied
Odessa ~ Black Tan
_______________________________________
The Boy/s:
Denver ~ Cinnamon Tan Pied
George ~ Pied Seal Point Siamese
_______________________________________
Remembering: Fey, Dahlia, and Aurora
Full Member





Join date

: 2018-02-22


Posts

: 69


Likes

: 23







@JuniperBerry55

wrote:What a sweet looking face! So so cute
And then they grow horns and look slightly less huggable haha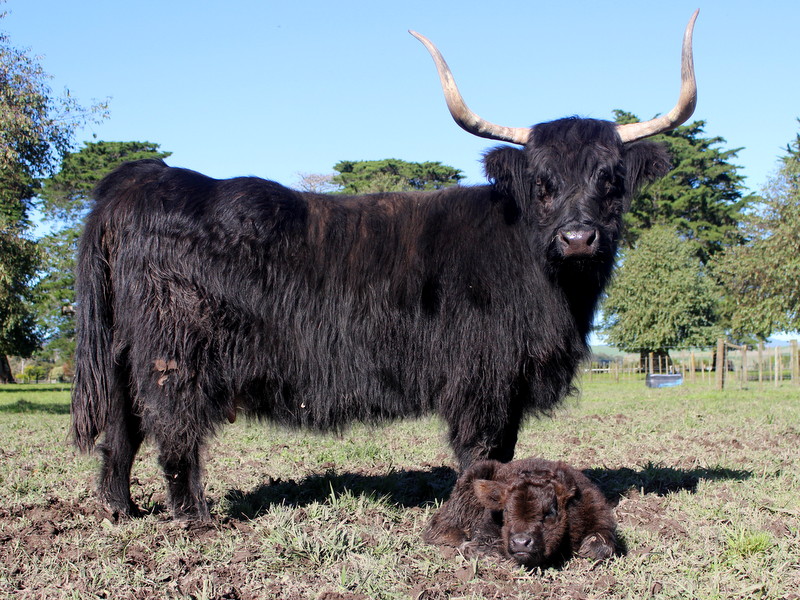 Page 6 of 6 •

1, 2, 3, 4, 5, 6

---
Permissions in this forum:
You
cannot
reply to topics in this forum