My poor little chinchillas.  Apparently they were even more neglected that I realized before i got them.  They were really skittish when i got them and just recently have they allowed me to actually hold them.  Well, I noticed that they had some pretty bad matted fur on their backsides.  They did NOT enjoy me tearing those mats apart and pullout out the tangles.  Poor girls.  Chins groom and take sand baths, they should not have matted fur.  That comes from depression, dirty living environment, lack of sand baths, laying in the same spot for too long/small cages.  Sad.  Anyway, i thought this would set us back quite a bit with our taming but it actually brought us closer.  I had the girls out last night and they were even more playful than usual and as happy as ever.
Gosh, I love those girls!
Look at this mess I pulled off of them...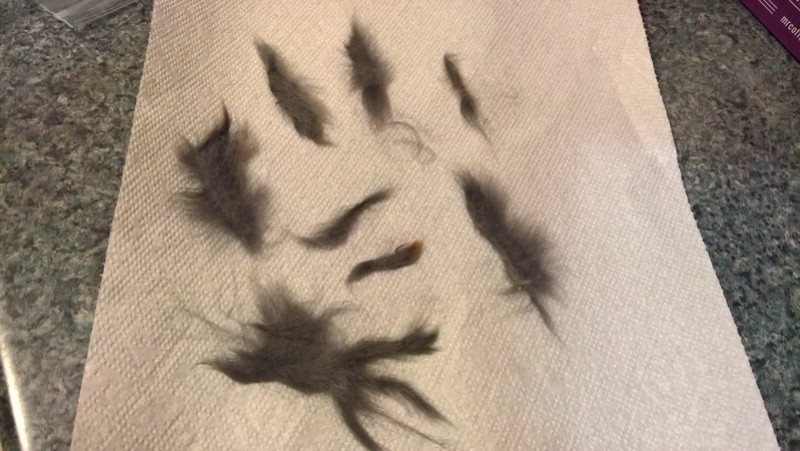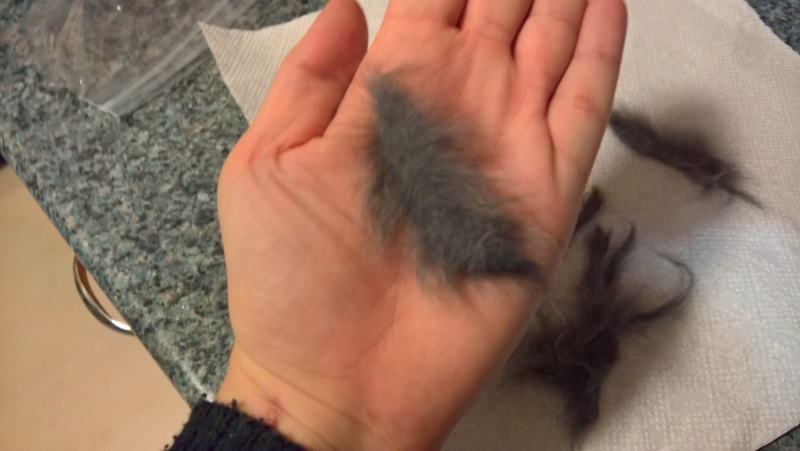 scaredymouse

Hero Member





Join date

: 2016-04-03


Posts

: 2458









Poor poor girlies
Thank goodness they will have a happy life with you now, though that must have been pretty painful getting those out! I suffer from knotty hair and that can be bad enough!
Awww poor Chins! They're lucky to have you.

CallaLily

Hero Member





Join date

: 2016-04-03


Posts

: 3937






Yikes! I'm glad you were able to get their fur all cleaned up. It's great that they were so appreciative, too!

Peachy

Moderator





Join date

: 2016-04-06


Posts

: 3164






Similar topics
---
Permissions in this forum:
You
cannot
reply to topics in this forum