Current date/time is Mon 05 Dec 2022, 12:26 pm
Search found 3 matches for 2-
I breed mice on a small scale in Missouri. About 60 miles north of St. Louis.
 We have a few babies currently looking for new homes. All are well socialized.
#1-
Sooty brindle Buck-$4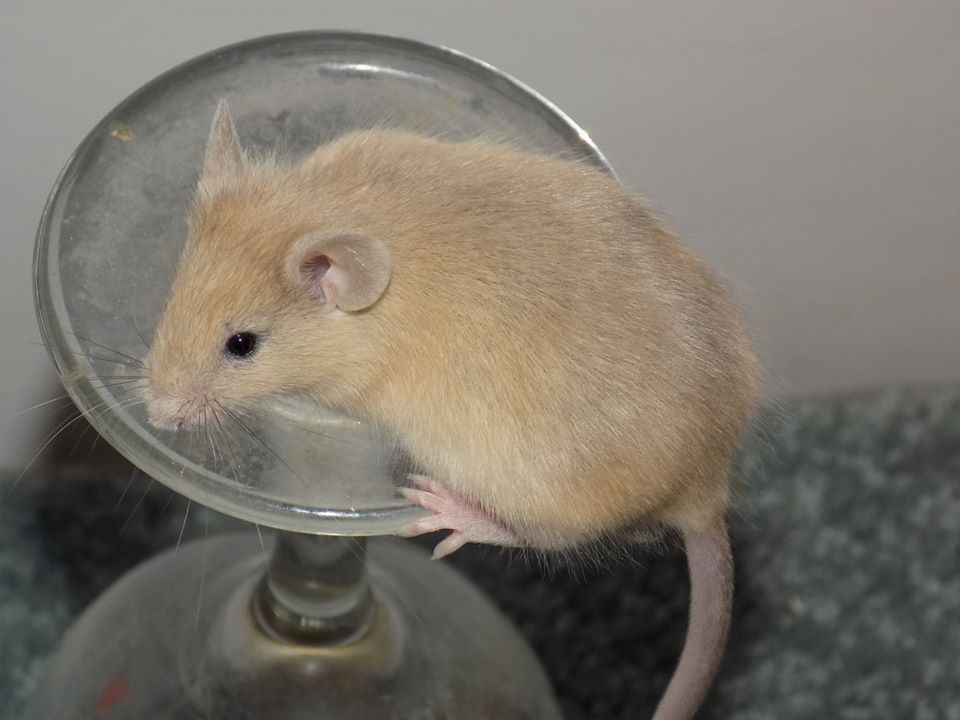 #2-
Brindle Merle Doe $4
#3-
Blue burmese texel Doe $8
#4-
Siamese texel  Doe $8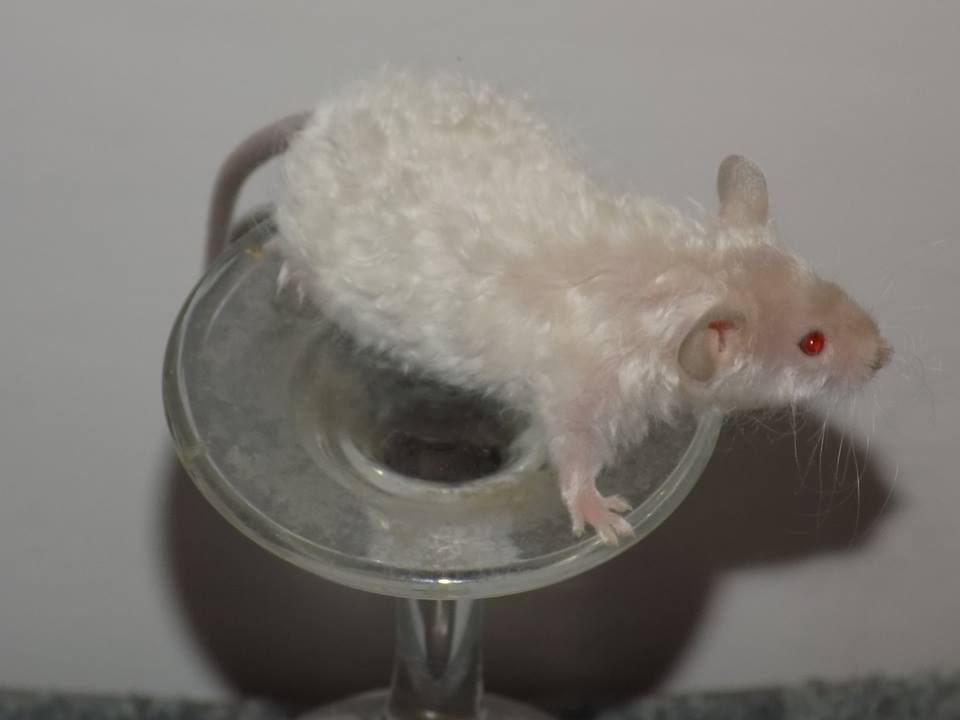 #5-Blue
burmese texel Doe $8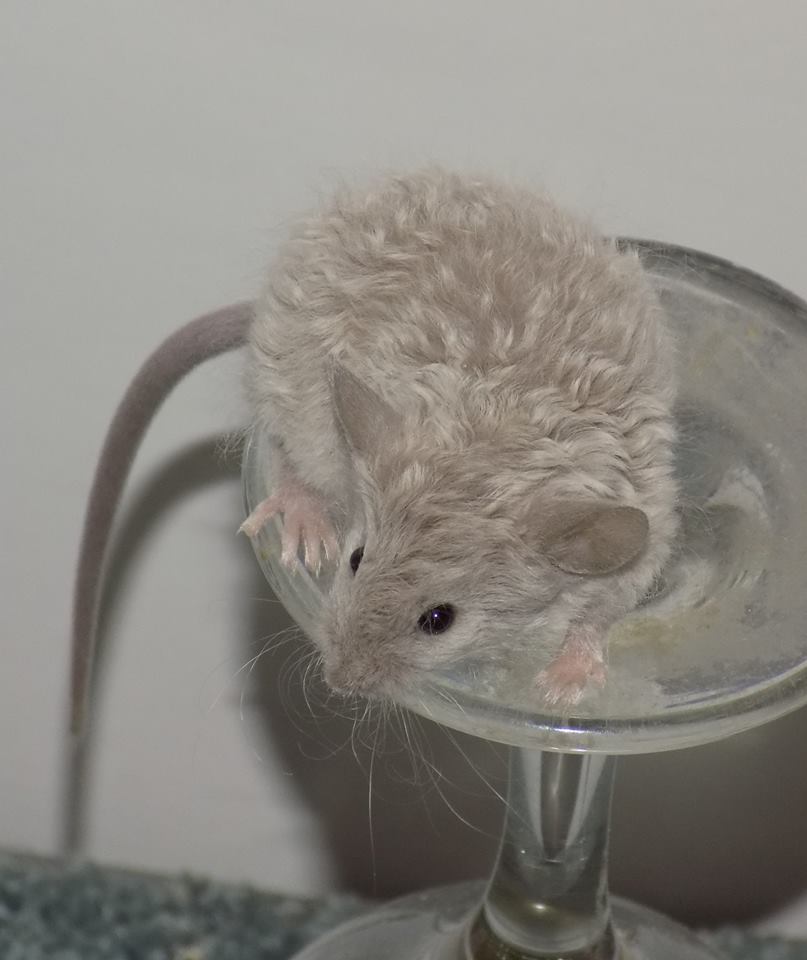 by windyhill

on Thu 23 Aug 2018, 6:46 pm
Search in: Mice Wanted/Available
Topic: Available babies in Missouri
Replies: 4
Views: 1490
Greetings from Honolulu, Hawaii. Compared to a lot of you, I'm still a baby when it comes to mice and am looking forward to learning a lot. At the moment I have four mice, my darling Hippo, and three I just recently got, Duck, Buffalo, and Moose. I had two others but they sadly passed leaving me with Hippo in need of new companions. I would put pictures but I can't figure out the add photo button and one of my mice is still extremely skittish. As I said before, I hope to learn a lot from being here, and right off the bat I have some questions.
#1-
Because I live so isolated, I don't have access to any vets who will see small animals (Nearest is on a neighboring island), and am afraid one of my mice has a URI. I am aware that usually the procedure would be to quarantine the sick mouse, but I am afraid that without access to vet care, she could be sneezy her whole life and I would have to keep her by herself her whole life. Seeing as she is a very social mouse and would be miserable by herself, what should I do?
#2-
I need a recipe to make dust-free bedding out of newspaper. It is the only thing that I can use as everything else is pricey or doesn't satisfy my needs. Regular shredded newspaper is dusty and needs to be changed often. I have tried the Blender-Pillow Case-Dryer method but ended up with an ink stained dryer. Is there a way to use my washing machine and dryer without staining it? Is there any alternative to this? It would probrably need to be fool-proof as I have a tendency of messing things up.
Thanks so much for reading, I hope I didn't write too much, my fingers tend to get away with themselves.
on Tue 31 Jul 2018, 5:55 am
Search in: Introductions
Topic: Hello fellow mouse people
Replies: 2
Views: 898
Hello everyone! So I've had my 3 girls for 3 weeks now and I still have not decided on names for them yet. I've limited my list down to about 15, but here are my favorites for each mouse. If you have any suggestions or opinions please feel free to leave them! (I could really use some help, lol
)
Mouse
#1-
Very outgoing, was the least afraid of my hand at first. Always wants to do what the others are doing (sees someone running on the wheel, she goes on the wheel. Sees someone at the water bottle, she drinks out of the same bottle). Curious, smart, and loves climbing. She is a leader, I would say.
Name options- Maisey (I'm pretty set on this one)
Mouse
#2-
She became outgoing once she warmed up to me. She feels better about doing something if mouse
#1
does it too, but she can be independent at times. Also enjoys climbing and is curious. Loves the wheel. She is kind to her sisters (gives them treats).
Name options- Kisiel (name after rogue, long story but I'm curious if people like this name), Leia, Kamini, Alina, Kasia, Kasin, Karina, Ania
Mouse
#3-
She is very shy and skittish and scared of hands still. Likes to sleep and hide, always pushes bedding onto my hand or blocking the doorways of the hides in their cage. Always squints when she sniffs my hand for some reason.
Name options- Rosie, Tulip, Poppy, Fawn, Fern, Coral
by MooMouse

on Fri 13 Jan 2017, 9:12 pm
Search in: General Mouse Chat
Replies: 7
Views: 1515